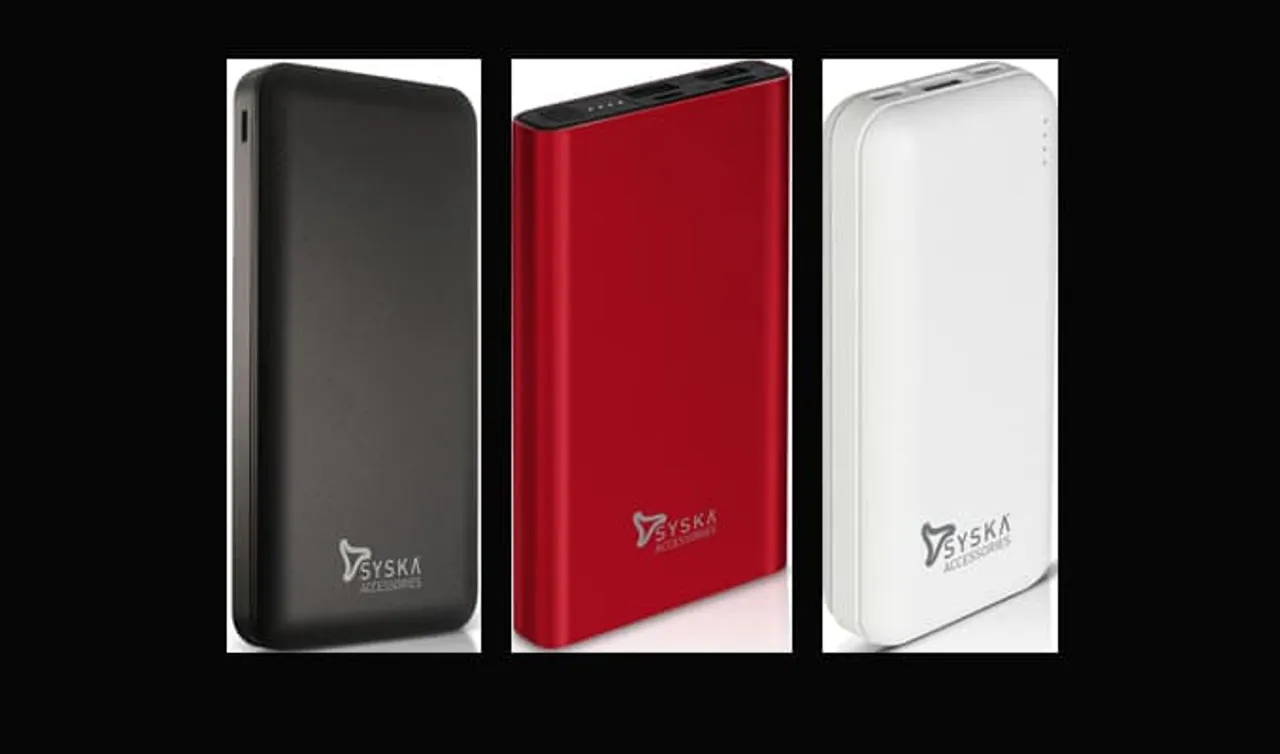 Syska Accessories has announced P1037B Power Banks. There is a growing demand for power banks owing to the rise in remote work culture in 2021. With the increased use of smartphones and other digital devices, owning accessories such as power banks can help in enhancing productivity to a great extent. The Syska power bank weighs around 217gms and consists of a steady capacity of 10000 mAh/37Wh and comes with an LED indicator as wells as a micro USB. Syska has designed this power bank with advanced technology that provides a powerful charging experience. It has the capability to charge multiple gadgets at one go with seamless fast charging speed.
Commenting on the launch of P1037B power banks, Jyotsna Uttamchandani, Executive Director, Syska Group said, "We have been striving to adapt to the dynamically shifting patterns of consumers and are always trying to meet the evolving consumer needs. Working from home comes with its own circle of hurdles, but owning the right tools can definitely improve productivity levels. We launched the Syska P1037B power banks loaded with advanced features keeping these ever-changing times in mind and also at a disruptive price point. We intend to continue delivering the best quality products that are made in India"
Syska has developed the power-bank with 9-layers of advanced chip protection, which ensures safety from any kind of short-circuits and malfunctions and provides temperature resistance, PTC protective circuit, output overcurrent/overvoltage protection, incorrect insertions protection and reset mechanisms that ensures optimum efficiency.
It has dual input ports, Micro USB input of DC 5V/2.1A and Type C input of DC 5V/2.1A that can be utilized at the same time for quicker charging. It's equipped with dual USB-A output ports of DC 5V/2.4A and it enables one to charge two devices simultaneously. The power bank has low current mode for AIoT devices.
Syska P1037B power banks are Make in India products.
This Power Bank comes with 180 days of warranty upon facing any manufacturing errors. The warranty will be effective from the date of purchase of the product. The power bank is priced at Rs. 1,599/-and is available in four colours - Perkier Blue, Vibrant Red, Pristine White and Elegant Black at leading retail stores.