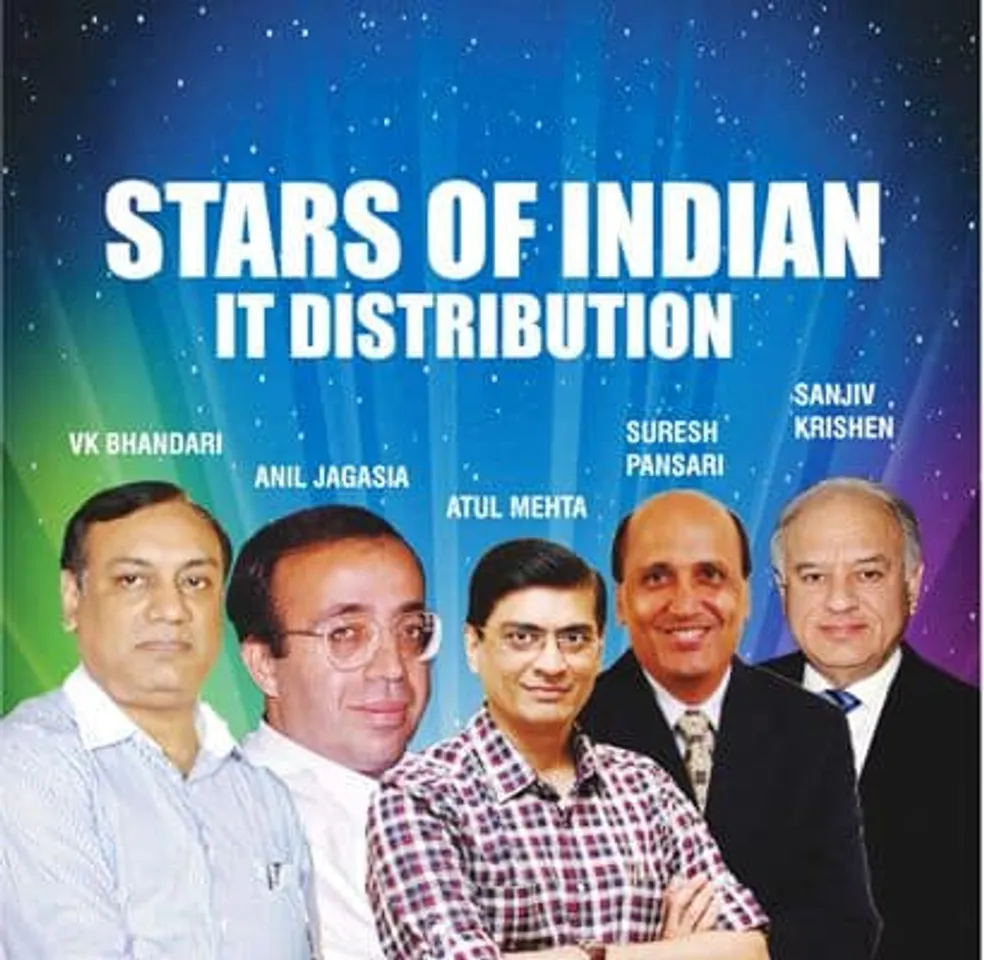 The Indian ICT distribution industry has been largely dominated by the two distribution tycoons, Ingram Micro India and Redington India. However, in recent years, many domestic players have crossed regional boundaries and have marked their presence nationally. Initially started as resellers and distributors, these domestic players expanded their arms, brought prestigious brands on board and created a strong channel network across the country. Mumbai based Savex Technologies, Compuage Infocom, Rashi Peripherals, Delhi based Iris Computers and Kolkata based Supertron Electronics are some of the few distributors who have grown exponentially with a double digit growth rate.
Though the financial year 2014-15 was not very exciting for the ICT industry where the business remained flat and sluggish, these distributors managed to clock a double digit growth by smartly adapting to the changing market dynamics. Continuing its growth momentum Rashi Peripherals marked 29 percent CAGR during FY 2015, whereas, Savex Technologies grew at 35 percent CAGR, Compuage Infocom and Supertron Electronics also managed consistent growth during the previous financial year. However, Iris Computers was the shining star which clocked 44 percent growth in the revenue and emerged as the fasted growing national distributor in India. With its growth oriented strategies and aggressive expansion plans, these distributors are rapidly surging ahead to take a lead over Ingram Micro and Redington. The DQ Channels took an overview of the major distributors who have clocked phenomenal revenue growth over the years and rapidly surging ahead to gain the number one position in the distribution business.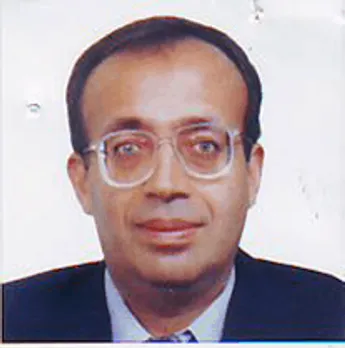 Savex Technologies: Ambitious To Grow Higher Than Industry Growth
 Success Mantra of Savex Technologies
Robust Operational Efficiency
Flexible Credit Financing
Win – Win policy with Partners
Commenced business in 1986 as a reseller, Savex Technologies (earlier known as Savex Computers Ltd.) is one of the top five ICT distributors in India. Entered in the IT industry as an importer and distributor, Anil Jagasia led Savex Technologies clocked Rs. 5900 crore revenue during FY 2014-15 with average CAGR 35 percent yoy. Headquartered in Mumbai, Savex has one of the largest penetrations in the country in terms of spread and volume. With its 72 sales offices, 42 stock locations spread across the country and access to more than 7000 Channel Partners, Savex Technologies is well poised to take on the challenge of being a potent force in ICT distribution business in India.
Reseller to Pure Distributor
Savex Technologies commenced business as a reseller in 1986. Reselling and import & distribution were the two main businesses of the company. Later, Savex entered into manufacturing. 1996 onwards the company focused on pan India expansion. In 1998, with expansion of product portfolio and delivery footprint, Savex Technologies became a full-fledged distribution house.
"We started virtually with zero and we have clocked Rs 5900 Crore revenue during FY 2014-15. We are probably the first Indian distribution company to reach the landmark growth", says Anil Jagasia, Managing Director of Savex Technologies.
Being primarily a distribution company, the key strengths of Savex Technologies lie in its robust administrative and sales structure. Savex has a combination of the business heads, called as Business Managers who are based in Mumbai, Delhi and Chennai. Apart from that, there are Zonal heads who manage the regional business. Currently, there are 7 Zonal heads across the country and under them there is a team of around 700 sales persons out of which 200 are based in Mumbai. Savex offers a gamut of IT products including PCs, storage, servers, networking, etc. Since last 6-7 years, the company has been giving emphasis on its Smartphones and Mobile business which contributes 40 percent to the revenue.
Savex has been the key distributor partner with major brands like HP, Samsung, Dell etc. Interestingly, Savex also handles eCommerce stores for different vendors in India including HP and Samsung. "Efficient systems and processes, coupled with a strong receivables management along with a good product portfolio are our key differentiators and we will continue to strengthen our competencies", says Jagasia.
"Savex has grown the HPE business almost twice the market rate, they have been leaders in the SMB business have over taken the established decade old players by storm. By growing the HPE –SMB business at 25 percent to 30 percent they are  able to sell our  portfolio   in tier 2,tier 3 cities , thus helping HPE to reach farthest corners of the country" says, Rahul Udaiwal, Distribution Manager-HPE.
Intend to foray into Software Service segment
Savex Technologies have plans to foray into the software service business. However, the company is yet to announce its plans into the software space.  "We have some solution where we could be the cloud aggregator or cloud distributor. Some pilot projects going on in that area. But we believe that that is still a transformation and it will take another 3-4 years to develop the cloud business in India", says Jagasia.
Savex has always preferred to work along with vendors, with a clear objective to help the vendors implement their plans for the Indian market. "We have remained a privately held entity, therefore, we are able to drive our agenda of our vendors down the line into the channel. We are able to jointly arrive at the targets and the agenda of the vendors and that is the key driver of success for us", says Jagasia.
Channel engagement
Savex Technologies has an access to around 7000 channel partners across the country. Its core competencies in distribution are better Logistics, efficiently monitored Inventory management, flexible credit financing for dealers, a national channel reach and an excellent reseller account management system.
"We have always led a lot of emphasis on the operational efficiency and our credit policies. Therefore, we have lowest defaults in the industry. Our efficient credit evaluation cell continuously corroborates the financial requirements of the channel members and is able to quickly resolve any ad hoc credit or deal financing requirement. As a vital link between the vendors and partners, we align ourselves with both the parties", says Jagasia.
Jagasia says that the channel has become mature and those who add value to the business will survive.  He says that e Commerce will be the major growth driver in the industry in future. "Channel business will always be competitive and the channel will have to adapt to play Omni channel role. Partners have to align with the change", says Jagasia
Mumbai based Bimal Jhaveri of Hardtrac Computers says, its strong, transparent and clear policies have enabled Savex to grab a substantial share in the distribution business. "Savex Technologies is the most ethical and channel friendly company with clear policies. Channel has been the backbone of Savex's business, therefore, it has established strong presence in the channel", says Jhaveri.
A Delhi based reseller A Singh of Computer Land says that the distribution house needs to expand its spread and product portfolio. "Savex is an ideal company to work with. However, they should focus more on unexplored markets and add variety of products and solutions in their basket", says Singh.
The HP online store issue created resentment among some of the channel partners who termed Savex's association with the online store harmful for the hygiene of the channel. But Jagasia maintains that the business is less than 0.28 percent of HP's total business and therefore, the number is insignificant.
"There is a little more noise against our association with the HP online store. There is no discounting of products and it is a flagship store in the digital space which is serviced by four partners and Savex is one of them. Since prices are at MRP and if someone wants to have a product which is not available in the channel they come to the digital space. HP thought that it would be fairly addressed by us. Any case since there is no discounting, sales are only 0.28 percent of HP's overall sales. Less than 0.28 percent is really an insignificant number", says Jagasia.
Key Thrust Areas for FY 2016 
Emphasis On Enterprise Business
Strengthening Of Security And Surveillance Business
Focus On Cloud And Software Services Segment
The journey ahead
Savex Technologies have grown at the rate of average 30-35 percent CAGR in the span of over 25 years in the industry. Continuing the momentum the company intends to strengthen itself in the enterprise space. Cloud, and software services are the areas where the company has plans to get into. Along with that savex intends to grow its Mobility business and at the same time it will concentrate on developing the security and surveillance market.
The Savex's business has evolved based on ever-changing market conditions. Its willingness to embrace change is the key to continued success of Savex Technologies. "We consider ourselves as the third largest distributor in India in terms of revenue and spread. Our ambition is to grow higher than the industry growth. Over 35 percent CAGR growth yoy are probably the highest growth in the industry and we will work towards maintaining the same momentum in the coming years", says Jagasia.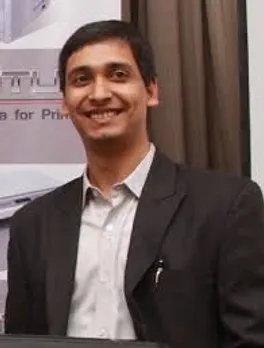 Rashi Peripherals: Adding Value In Distribution
Success Mantra of Rashi Peripherals
Steady and consistent Growth
Equilibrium in key business divisions
Robust Channel programs and initiatives
Established in 1989, Rashi Peripherals is listed in the elite club of top five ICT distributors in India. Established and groomed under the dynamic leadership of Suresh Pansari, Rashi has come a long way in the distribution industry and has emerged as the real value added distributor. Rashi has been growing consistently with a CAGR of 29 percent for the last 10 years. The distribution house clocked Rs. 2,900 Crore revenue during FY 2014-15. Started with the component and peripheral business, today Rashi has a gamut of offerings catering to the enterprise needs. During the span of 27 years, Rashi has grown to 53 branche offices, 56 service centers spread across A, B, C & D class cities and more than 9000 partners in 750 towns.
Real Value Added Distributor
Initially started with the component and peripheral business, Rashi has forayed into different lines of product segments including PCs and Mobility. However, while adding new brands and segments, the company has not diluted its attention towards the component and peripheral business.
"Earlier we had four segments, i.e components, peripherals, PCs and networking. By the end of 2010, we started with the mobility. There were changing dynamics of new trends and we kept on adding divisions of product lines within the Rashi Peripherals" says Kapal Pansari, Director, Rashi Peripherals.
Till 2005, components and peripherals used to contribute at 80 percent to the revenue. Other divisions have grown faster over a period of time. During FY 2014-15, 25 percent revenue came from peripherals, 26 percent revenue contributed by components, 25 percent revenue came from the mobile division, PC division contributed 21-22 percent and networking contributed around 3-4 percent to the total revenue. "All the divisions are absolutely balanced at Rashi. We have been able to maintain equilibrium in all the five key segments", says Pansari.
The portfolio of regions is also very balance at Rashi as per the IT industry. South contributes high with about 34 percent revenue, which is followed by west with 31 percent, North, 25 percent and East at around 11-12 percent, which is also in the ratio of the IT industry in the country. Rashi has full-fledged branch operations. Complete business operation happens from its 53 branches which are connected with the head office through the internal ERP system. Offline channel contributes significant to the business and less than 5 percent business comes from the online channel. Rashi has a separate sales team to cater to the LFR and online channel.
Steady and consistent growth in the business has been the key success driver for Rashi Peripherals to achieve the leading position in the distribution business. "We have steadily grown rather than jump flat and de growth. There is a balance of organic and inorganic growth. That is why we did not had de growth during the time of recession", says Pansari.
Rashi does not believe much in the centralized business operations and have implemented the localized approach for their business operations. Rashi team of 300+ sales and marketing professionals helps in building the brand and also strong channel engagement. "We have a state of the art service center, fully equipped to cater to after sales requirements of our partners and end consumers. Our excellent service has the backbone for sales growth in our region", says Chennai Branch Head- Alok Choudhary.
"Rashi Peripheral has been a distributor for SanDisk products for many years and has definitely helped in making SanDisk products available widely across India and thereby supporting SanDisk efforts in building brand across all regions of the country", Rajesh Gupta, Country Manager – India & SAARC, SanDisk.
Channel initiatives
Rashi is known for its various innovative marketing programs. One of its very popular flagship events is the Channel Business Forum (CBF) which is an equal opportunity forum that brings together participating vendors and channel partners on a common platform. Started off in 2005, Rashi initiated CBF event series to inform, educate and train channel partners on the upcoming technologies and products. All 10 edition of CBF together have covered more than 31400 partners in 200+ cities.
The distribution house is currently working on its unique 4 P program where it has identified 150 retailers across India who are interested in procuring a DIY PC. "The 4 P program is under implementation where we are helping the partners and guiding them to have a demo at their retail store to promote a DIY PC. This is the unique program and we have tied up with vendors to support the initiative," says Rajesh Goenka, VP, Sales and Marketing.
Rashi has portrayed itself as a channel driven company and it follow the breadth model to cater to the channel. However, Kolkata based reseller, Ankit who owns Varsha Telemax Services says that instead of having a  model, Rashi should focus on a set of prominent partners, "Rashi needs to focus on particular partners instead of implementing a  model", he says.
A Delhi based reseller Manoj Gupta, who runs Lapcom Peripherals, says, that Rashi is very aggressive in terms of arranging material. However, the company should be flexible in terms of payment structure. "They should offer flexible credit depending upon partners' strength. This will help us to make more purchases. Secondly, they should improve on faulty products. They should have a more flexible reversal policy and the credit notes should be prompted", says Gupta.
Growth Plans for FY 2015-16
Reach to 10,000 channel partners in 1000 towns
Achieve 30 percent CAGR yoy
Strengthen mobility and cloud business
Focus on spread and expansion
Rashi Peripherals is eyeing huge potentials in cloud technologies and plans to have a separate vertical for the cloud. "Our focus on cloud computing is more towards providing hardware solutions such as hard drives, NAS solutions etc. from a networking point of view. We are tapping all those solution partners who need enterprise class hard drives and developing the market", says Pansari.
Mobility and security and surveillance are the two verticals Rashi intends to go much deeper into in the next couple of years. Rashi Peripherals aims to grow at CAGR 30 percent yoy. The distribution house intends to touch over 10000 partners in 1000 towns during the next financial year.
"Our aspiration is to have a consistent and sustained profitable growth. Every year we want to grow at the 30 percent CAGR. Our vision is to make Rashi products available in every district in India. We are working on expansion to fulfil the goal. We will continue to improve our product portfolio to become a single source in the next three years", says Goenka.
Iris Computers: Most Responsive Distributor
Success Mantra of Iris Computers
12x7 assistances and support
Efficient Inventory management
ERP driven processes and systems
Founded in 1996 by Sanjiv Krishen along with his two business partners, Iris Computers pulled off a stellar performance of 44 percent revenue growth and clocked around Rs. 2723 Crore in FY 2015.  Since its inception, Iris Computers have established a strong presence in the distribution business by expanding partnerships and strong momentum across the verticals. With its headquarter in New Delhi, Iris has more than 35 billing locations with  full – fledged offices having sales, operations and finance team to support channel partners. Today, its channel base consists of 5000 channel partners. With its aggressive growth strategy, Iris is set to surpass the leading distribution houses in terms of spread and revenue in the next couple of years.
Phenomenal growth
Iris Computers have not only sustained the growth momentum, but has accelerated it with the excellent performance over the years. Iris has formed strong partnerships with world reputed IT vendors to distribute their products and create a market for their products and solutions. Its competencies in distribution lies in better Logistics, efficiently monitored Inventory management, flexible credit financing for dealers, channel reach and a robust reseller account management system that has enabled the company to place itself strongest in the competition.
"Our turnover in the first year was around Rs. 5 Crore. From there we have grown to over Rs. 2700 Crore. This exponential growth has been because we have added more offices, channel partners and products," says Sanjiv Krishen, chairman, Iris Computers.
Iris's business continues to evolve based on ever–changing market conditions.  The company makes continuous effort to keep augmenting current product lines to make sure that IT channel partners have easy access to new technologies and they are able to address maximum IT requirements from their customers.
Iris has the unique blend of both horizontal and vertical organizational structure. Horizontally, the company has got offices all over the country. At its vertical structure, Iris has Regional heads and Brand managers for all the products. PCs and Notebooks are the key product segments of Iris and Lenovo, HP, Western Digital, Dell, Samsung, etc are the major brands of the distribution house. Iris is the only distributor with an independent "Power & Security Division" as a specialty distribution division for focused work on power related products and services.
In FY 2015, large MNC brands like BENQ, LG, Philips, Huawei joined hands with the company to leverage its relationship with its commercial enterprise channel partners. The partnership with Dell for distribution of the company's enterprise and end-user products and solutions was another major achievement for the distribution house. It is a prominent distributor for Lenovo and the company further strengthened its strategic partnership with the brand. Ashok Nair, Director – Home and Small Business (HSB), Lenovo India says the speed and the ability to react in a much faster way are the key differentiators for Iris Computers. "The level of which they are strategically aligned with vendor's objective sets them different from others. Iris is very proactive and always gives us inputs and suggestions on our business strategies and helps us to implement a right policy decision", says Nair.
Emphasis on IT Allied Services
Being present in the IT hardware distribution, Iris acknowledged an opportunity in the high margin IT allied service business and started "Iris Care" which today generates around 70 Crore revenue to its total revenue. Iris offers services like Facilities Management Services, Annual Maintenance Contract (AMC), Warranty Extension and so on. Though currently the revenue share of "Iris Care" is less than 5 percent in its business, the company is placing a lot of emphasis on the segment. "We want to take "Iris Care" from 70 Crore to 100 Crore next year", says Krishen.
Unlike other major distributors, Iris does not have immediate plans to foray into the Cloud segment and the company intends to stick to its hardware product distribution side. "Currently we do not have a plan to go into the cloud because we consider that cloud is not yet a product which should go through distributors.  It should go directly from a Service provider to the end user and reseller's role will be very significant in providing the cloud solutions", says Krishen.
Robust Channel Support
Iris is truly the most responsive distributor in the country with easy access and prompt assistance to the channel partners. Iris operates for 12 hours from 9 am to 9 pm, seven days a week. It has got a very effective and efficient channel support system which works in a most professional way. Bengaluru based Ketan Shah, who heads Kruti Comp says that Iris Computers is very accommodative and channel friendly. "Iris offers ease of doing business and they have got a very strong team that executes large orders in the most prompt and efficient way. Their logistics are well executed and backend support is very strong", says Shah. However, Shah says that to reach to a large number of partners, the distribution house needs to be more interactive with the channel and they should run more channel centric programs.
Ambitious growth plans for 2016
To Clock Rs 3000+ cr revenue next year
Strengthen Iris Care division
Growth Plans ahead
Iris has set a target of becoming a Rs. 6000 Crore company in next three years. It has also placed a lot emphasis on strengthening the "Iris Care" division with a target of Rs. 100 Crore revenue in the next fiscal. With its sound financial backup, Iris is poised to compete with the leading NDs and gain position among the top 3 distribution houses.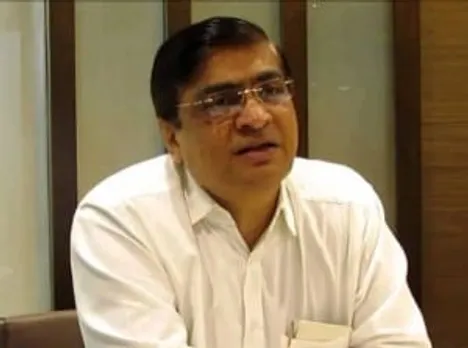 Compuage Infocom: Aspire for aggressive growth
Success Mantra of Compuage Infocom
Speed, Reliability and Value performance
Considerable impact in the enterprise space
Commenced business in 1987, Compuage Infocom, headed by Atul Mehta is one of India's leading IT distribution house having a national and global presence. Headquartered at Mumbai, Compuage, has been growing at a rapid pace and has an ambitious blueprint for further expansion. Initially started from a single office location, the distribution house has expanded to 44 branches, 48 warehouses, and 20 service centers across the regions. Compuage claims to claims to achieve Rs. 2400 core revenue during FY 2015. However, according to the Data Quest estimates, the company recorded Rs. 2129 Crore during last fiscal, registering around 7 percent decline in the revenue.
National and Global presence
Compuage is a system oriented and process driven company. It has not only expanded in India but across the regions worldwide. Compuage has a subsidiary in Singapore that takes care of our SAARC business. Since inception, the distribution company kept on evolving on its product portfolio and today offers a gamut of IT solutions. Consumer, Enterprise and mobility are the three key business segments of Compuage. Currently the consumer business (PC components and peripherals ) contributes highest to 50 percent to the revenue. The second highest business segment is the commercial and enterprise which contributes to around 35 percent and the mobility business contributes to around 15 percent to the revenue.
The company intends to expand into the IT and mobility space.  Compuage also has a significant presence in the security space with CISCO. West and South regions contribute to around 35 percent to the revenue. Whereas, North contributes around 25 percent, which is followed by East which account around 11 to 12 percent.  The mobility revenue predominately comes from the North as its Samsung mobility business is restricted only to Delhi. "We expect exactly reverse revenue share in the next couple of years where mobility business will take a lead in the revenue contribution. We have the resources and aspirations grow in that space", says Atul Mehta, Managing Director, Compuage Infocom. Along with the hardware solutions, Compuage intends to foray into the Cloud space. "No distribution company can stay away from Cloud. It is one of the high growth areas and we do not want to stay away from the high growth business", says Mehta.
Thrust on the Channel
A strong IT enabled distribution backbone, a solid financial and inventory management system, a dynamic sales team and a committed channel spread across the country are some of the unique value add Compuage provides to its vendors and partners. The entire business of Compuage is driven trough the B2B channel. The company has a lot of emphasis on service and customer support. With its strong after sales service, Compuage offers technical expertise that assures complete reliability and performance. Its e global alliances have given plumage to Compuage to fledge its wings successfully in the distribution arena.
Vinod Mulchandani, Director of Mumbai based Aarvee Computers says, "Compuage is an excellent company with a robust channel support mechanism. The company maintains very good interpersonal relations with the partners, which gives them an ease of doing business with Compuage."
With a vast spread into the deeper pockets in the country, Compuage is focused on further expanding its presence and aggressively looking at the newer geographies.  "We are a growth oriented company. We are in the sink with the industry buying pattern and we work extremely closely with the partners", says Mehta.
 Key Thrust Areas for FY 2016
Heavy engagement in the Mobility space
Strengthening of PC portfolio
Intend to become a billion company
Ambitious growth plans
Considering the rising demands for the smartphones in the country, Compuage is betting big in the mobility business and it is the highest thrust and growth areas for the company. The second major area of growth is the Enterprise segment where the company has already marked its presence and intends to go deeper in that space. PC portfolio is the other spouse, the company intends to become strong.
"We have made an impact in the enterprise space and that was one of the major achievement last years. With speed, reliability and value performance, we add value to the business and therefore, we have very aggressive growth plans in next 3 years", says Mehta.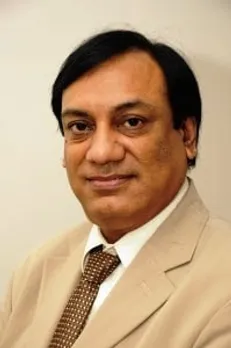 Supertron Electronics: From Distribution to Ownership
Success Mantra of Supertron Electronics
Success of Supercomp brand
Wide range of products and solutions
Play role as ND as well as RD as per product category
Established in 1993 in Kolkata by V.K. Bhandari, Supertron Electronics is a leading Information Technology and Telecom company in India which has graduated from regional to national level. Supertron clocked a turnover of around Rs. 2000 Crore during FY 2014-15. The distribution house has witnessed phenomenal growth of 110 percent over the last five years. The company has a pan India presence with 35 branch offices and warehouses and 15 satellite offices across 29 states and UTs with over 1000+ employees and a strong network of 27 service locations. Supertron caters to over 9,000 channel partners spread across the regions. The success of its own brand of products and some of the strategic tie ups with big MNC players has bolstered the growth of Supertron and helped the company to strengthen its position among the leading distribution houses in India.
From Distributor to Manufacturer
Supertron has four business verticals: IT distribution, LFR, E-commerce and System Integration. It has forayed into the Telecom sector recently. Supertron offers a wide variety of products and solutions including Servers, Desktops, Laptops, PC components, Peripherals, Memory, Storage, Networking etc. Along with these core businesses, Supertron has diversified into other businesses like IT Enabled Services. Supertron Infotech is the ITES division of the company offering a wide range of value added services in the field of ITES.
Until 2003, Supertron was a pure IT product intermediately. Thereafter, foraying into manufacturing, the company introduced proprietary brands under its brand "Supercomp". Supercomp today ranks among the top five component brands in the country. Supertron also provides system integration services and hardware solutions for turnkey infrastructure projects.
"Since inception Supertron has been patronized for its highest standards of business ethics and delivering to keep its promises each and every time with an aim to provide cost-effective products and solutions to the customers in all areas of information technology. Due to dedication and commitment, we have got good support from the Principals and Suppliers and tied up with some big players like Kobian, LG, Canon etc", says V K Bhandari, CMD, Supertron Electronics.
"A unique and innovative marketing initiative has been our upcountry focus. We have mapped districts for each state and we have targeted to do business and have our presence in each potential district rather than focus on metro cities where demand is saturating. We have opened satellite branches to interact upcountry partners regular basis.  Our upcountry focus fits in very well with our overarching mission of bringing the best IT products of the world to an underpenetrated India and raising standards and enhancing national efficiency", says Bhandari.
Emphasis on regional spread
To drive distribution business turbulent time Supertron has taken steps to increase its footprints more and more on smaller towns and increase the channel  rather than relying more on major cities. The company has extended its presence beyond metro cities of B, C and D class cities with a significant and growing presence in the upcountry and remote towns as well.
"As far as Business expansion and growth is concerned, we believe in relationships, maintain an ethics, healthy competition with the transparent and collaborative approach. Being a distribution company I always maintain good relation with the channels and vendors and try to fulfil the customer needs. Our 9000 plus nationwide partners have the confidence on Supertron as far as business ethics go. We are a relationship driven company and that signifies our growth in comparing to industry growth", says Bhandari.
Passion, teamwork and sheer determination for growth with fair and ethical business practices has been the key to Supertron's growth. Supertron has tied up with a wide variety of IT products including Servers, Desktops, Laptops,  PC components, Peripherals, Memory modules and Storage products of brand-enhancing international vendors like  Seagate, Dell , Acer, IBM, Lenovo, Samsung, LG, Cyberoam, TP Link, Asrock and Transcend among others. Recently the Company has signed up with one of the biggest Mobile brand Gionee as their regional distributor for South India & successfully growing the business in this territory.
"We have created a niche for ourselves in the market with our offerings. We are very strong in terms of network and we have the ability to change a roll from ND to RD or vice-versa as per the product category", says Vibhor Agarwal, Director, Marketing. Dharmendra of Mega Compu World says that a full-fledged product portfolio and better service support has enabled the partners to work with Supertron comfortably.
Key Priorities for FY 2016
Eyeing for 2500 crore revenue
Emphasis on regional spread
Focus on strategic business collaboration
Aspires to become Number 1
Supertron is eying for opportunities in smaller towns and wants to be closer to the customer and hence set up 4 upcountry branches like Jabalpur and Puducheri opened recently. It has also opened satellite branches in Trivandrum and Rajkot. Along with that the company also intends to foray into the new lines of business such as Cloud Computing.  "Cloud is in thing and has huge opportunities for future growth. Supertron has just entered in to this sector and believe we can consolidate ourselves in Cloud Computing", says Bhandari.
Supertron's key priorities in the next fiscal are to enhanced supply chain efficiencies, the ability to reach products across the country and scale a brand's growth in the shortest possible time and at the lowest cost. "We want to establish my organization as a leader with focused and value added distributor with a strong logistics with strong pan India presence, and we will be a logistics partner and No. 1 IT distributor of the country", says Bhandari.