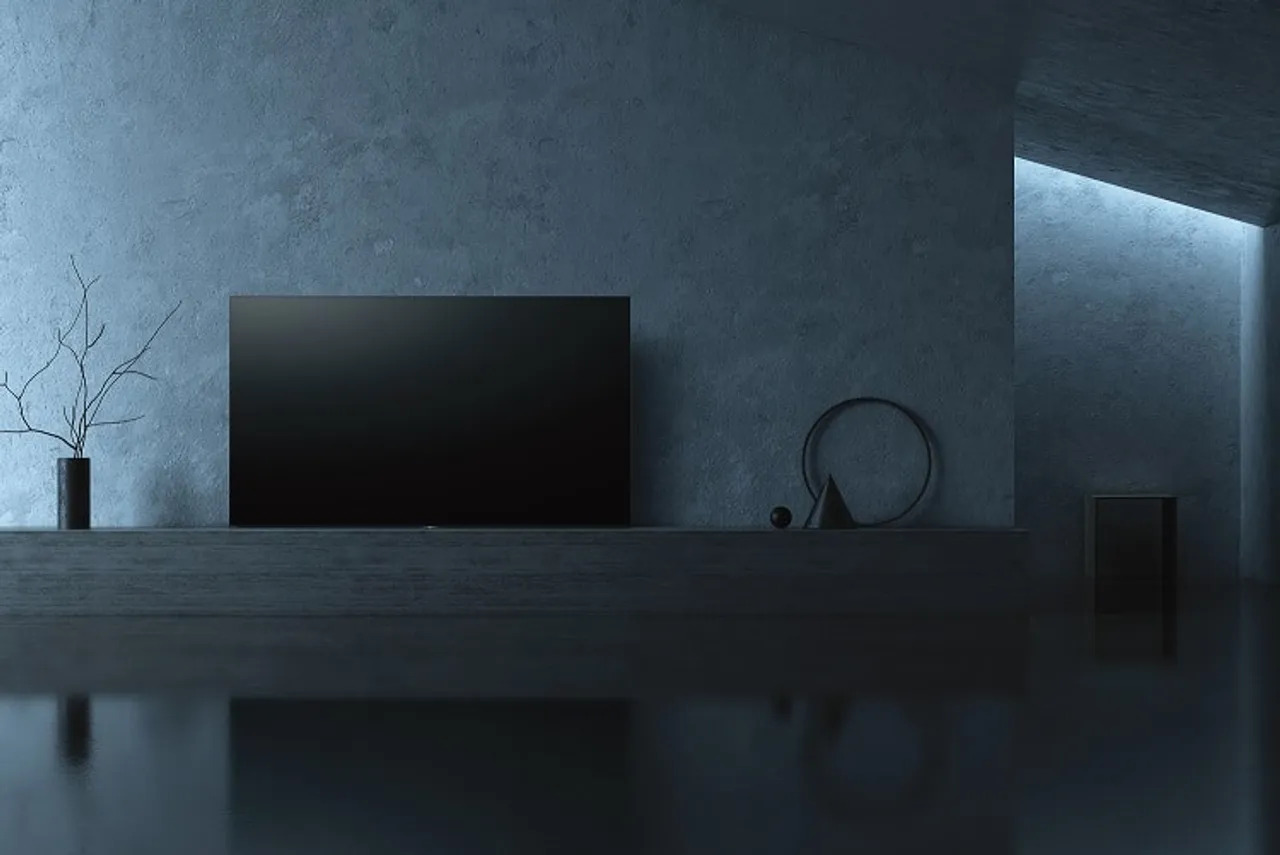 Sony India recently announced BRAVIA OLED A1 series which delivers optimal brightness levels and stunning visual experience. The OLED TV pairs the brilliance of 4K clarity with brightness, colour and detail of High Dynamic Range (HDR) and is coupled with unique image processor and display device technologies. A1 series boasts of a unique sound technology with Acoustic Woofers, thereby being the world's first large screen TV producing powerful sound from the screen itself. The indigenous innovation consists of subwoofers and actuators creating an immersive sound experience. These televisions are designed with focus on the lifestyle TV concept and can light up the aesthetics of one's home.
Sony's BRAVIA line-up has been continuously witnessing a positive progression with premium products being introduced for the customers year after year. The introduction of the new Sony OLED defines the next leap towards modernising the TV viewing experience. It is the foremost premium offering targeted towards delivering an extraordinary experience packed with distinctive features.
OLED technology for incredible contrast and life-like colours
With over 8 million self-illuminating, individually controlled OLED pixels, the A1 series brings a significantly enriched visual experience with unprecedented black, authentic colour, blur-less image and a wide viewing angle. This level of supreme contrast reveals detail, depth and textures for a view that's stunningly real. Sony's unique OLED technology enables one to explore a world that's totally authentic and closer to reality.
Acoustic Surface revolutionizing sound technology
BRAVIA OLED's innovations do not end with incredible picture performance. The A1 series is the world's first1large screen TV which can emit its great sound from the screen itself. Taking advantage of the OLED's backlight-less structure, Sony developed a new Acoustic Surface Technology which can emanate sound directly from the screen itself. An integrated subwoofer behind the TV provides deep, powerful bass for all movie experiences. The two innovative actuators behind the TV vibrate the screen to create sound that's truly engaging. This allows a perfect unification of picture and sound unattainable by conventional TVs.
One Slate Design
The One Slate concept is an approach that condenses the TV into a single slate, giving a natural elegance for users to experience as a work of art in and of itself. It aims to eliminate every extraneous element from the TV design, allowing users to immerse themselves more fully in the viewing experience.
4K HDR Picture
The world of HDR has been greatly expanding with the advent of video streaming services like Netflix, Amazon Prime and recently with PlayStation4 gaming. Sony's 4K HDR provides sharpened and refined image quality with the latest detail enhancement and noise reduction technology for amazingly realistic pictures. Now more than ever before, accurate image processing is playing a crucial role in delivering dazzling picture quality.
X1 Extreme Processor
The newly developed 4K HDR Processor X1 Extreme has 40% more real-time image processing than the renowned 4K Processor X1. The A1 series offers a totally new visual experience with combination of superior picture quality of OLED with X1 Extreme, the world's first sound system in large screen TV, and its unique cutting edge form factor. The X1 Extreme precisely controls the tremendous number of pixels and extends the capability of OLED to deliver an exquisite 4K HDR picture.
Triluminos Display
Unique to Sony, a TRILUMINOS Display enriches viewing experience with a wider palette of colours and more natural shades and hues. A TRILUMINOS Display excels at reproducing reds, greens and blues – colours that are notoriously difficult for TVs to display accurately. It also displays skin tones beautifully, thanks to its extensive colour palette and precise gradation.
Pre-booking offer:
On pre-booking Sony OLED TV from 1st to 15th August, 2017 from select dealers, customer will be entitled to get a PlayStation 4.
Availability
MRP
164 cm (65)

KD-65A1
4th August, 2017
Rs. 464,900
139 cm (55)

KD-55A1
4th August, 2017
Rs. 364,900