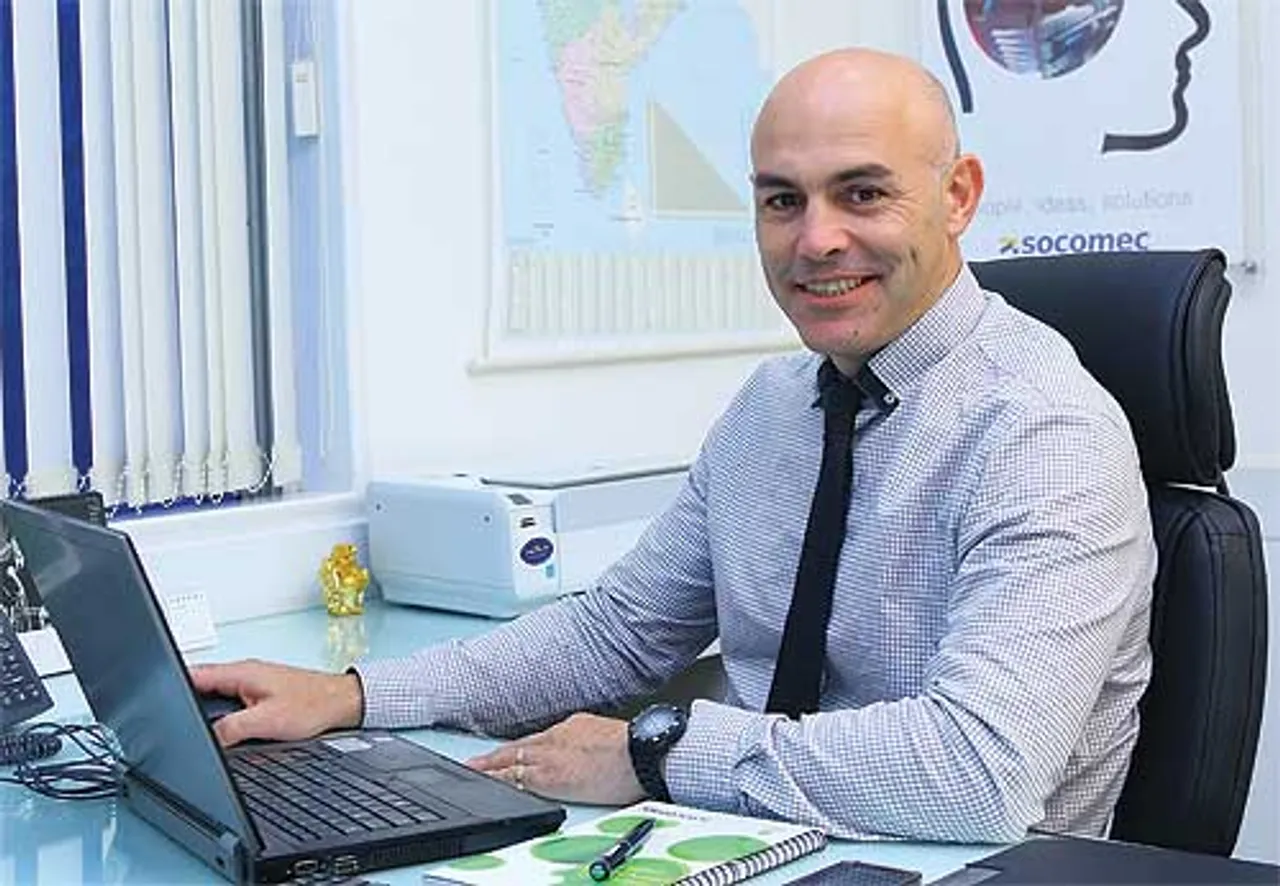 The  Chennai based Socomec Innovative Power Solutions, 100% wholly owned subsidiary of the France-based Socomec Group, conducted Open Day for its Northern region distributors and key customers at its Gurgaon Manufacturing facility on 2nd April 2015 in  august presence of its special guests Mr. Michel KRUMENACKER - Deputy CEO, Mr. Bruno PLISSON - Group Commercial & Service Director (DCS), Mr. Christophe BRULE – Regional IAP Director, Mr. Olivier TREMOUILLE – Managing Director and Mr. Jean Jacques BOULAIN – Asia Industry Director.
End of last year, Socomec decided to promote Power Control & Safety, Energy Efficiency products directly in to the Indian market through distribution network. The new direction well received by the market, hence in very short time it has appointed 50 distributors against the set the target of 75 distributors by end of this year.
Socomec is the Original Manufacturer with complete control over its technological processes, is quite unlike the more general providers. The company is an undisputed leader in power switching and changeover functions, and has been a specialist manufacturer of electrical equipment since 1922. It has a vast array of manufacturing and technical expertise. In order to symbolize this, a new logo has been created to better communicate this expertise to its potential customers throughout the world. Having more punch and being visually stronger, it will contribute to its vitally important marketing and customer communication actions. The "Original Manufacturer logo" has been launched in front of its key audience by Mr. Michel KRUMENACKER at the event.
The Open Day gave the opportunity for the visitors to experience the state of the art manufacturing facility spread in 2100 square meter. The factory manufactures load break switches and manual changeover switches ranging from 63 to 3150 A. It also manufactures Uninterruptible Power Supply from 100 to 200 kVA. The plant equipped with advanced manufacturing technology has embraced lean manufacturing principles by implementing a system of continuous improvements. Thanks to substantial R&D resources, the product range is continuously evolving based on customer feedback.
During the event, Socomec honoured its Northern distributors by giving them the Authorized distributor certificates and the welcome kit which comprises all necessary tools to support their business.
Speaking at the event Mr. Michel Krumenacker, Deputy CEO said, "We are very excited to take a step forward and to enter directly into the market for Switchgear and energy meter products, India will remain highest potential markets globally; hence our key objective is to further strengthen our existing market leading position by having more distributors to bring innovative solutions as per the needs of our customers".
Mr. Olivier Tremouille, Managing Director said, "Socomec is a specialist for Power Control and Safety, Energy Efficiency, Critical Power and Solar business applications. We are hopeful to strengthen our leadership in India by being in touch with all the stakeholders. The distributors and customers are very optimistic about Socomec direct presence in the market and they conveyed positive feeling for associating with us. It really motivates a lot and we commit to provide all the necessary support required for them. The event gave us an opportunity to listen to our customers and understand their needs".