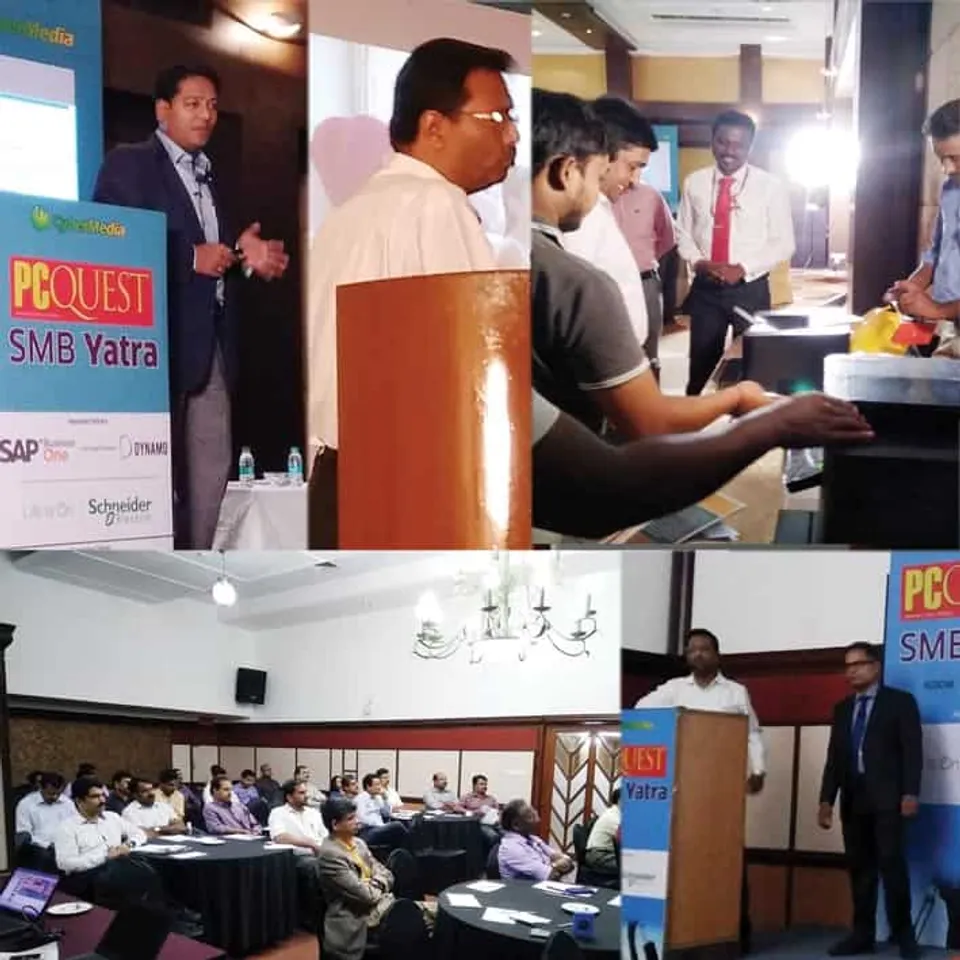 Braced with the goal of ensuring the best possible opportunities to gain 360 degree growth in the South region, SMB Yatra kick-started in Coimbatore and then reached Kochi. This SMB Yatra was organized in association with PC Quest with Schneider Electric, SAP and Canon.
The agenda of this conference was to showcase how SMBs can increase their opportunities by connecting with respective OEMs. Rajneesh De, Editor, PC Quest gave the opening address and introduced the perspective of SMB Yatra to South Business owners. The event in both places witnessed brief sessions on products and solutions from sponsors, where they emphasized on benefits of products and how they can leverage the company's platform to transform themselves and increase their productivity.
The business conference took place at Hotel Aloft in Coimbatore and Hotel Presidency in Kochi on 15th September and 19th September respectively. The event witnessed gathering of large number of business owners. During the event, demonstrations of product portfolio received great response from SMBs. They interacted with Schneider Electric, SAP and Canon resource personnels and discussed on various topics.  Joseph George of Schneider Electric introduces EcoStruxure Power which is IoT connected solution. With this solution user can take control with real time data and smart analytics for predictive maintenance. Other products were also showcased during the brief discussion.
Schneider Electric is focused on supplying open, practical digital technologies that enable the process of making of digital economy easier. While attendees also witnessed interactive sessions from SAP on ERP solutions and Canon gave interactive demo of printers.
Next SMB Yatra will now reach to East region of country i.e in Bhubaneshwar to Guwahati and Kolkata.