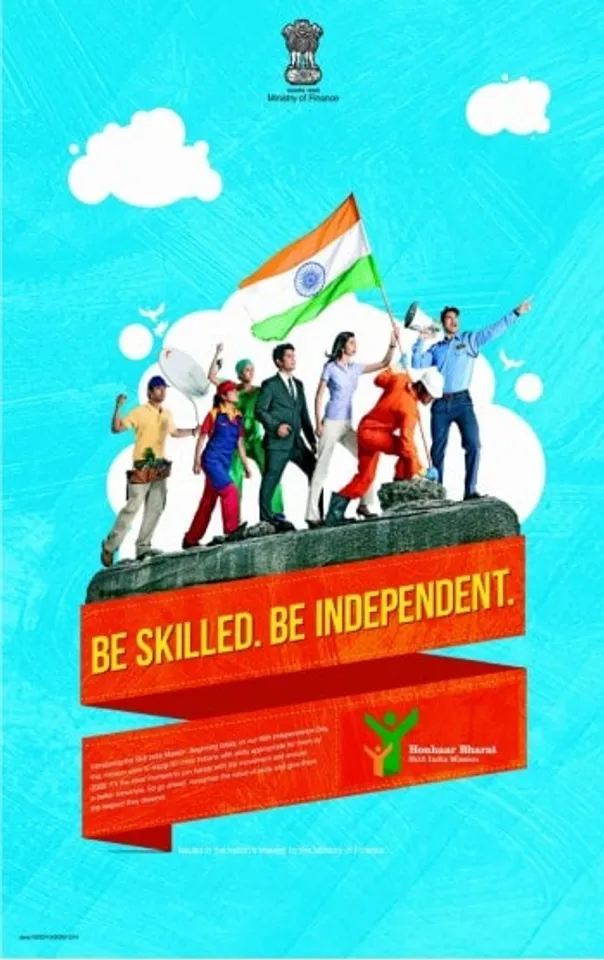 "Skilling is building a better India. If we have to move India towards development then skill development should be our mission," stated PM Modi in his speech addressing the country.  Around 400 million Indians would be trained under the skill India mission.
Under this mission more than 16 sectors will be facilitating Indians to grab the opportunity for learning a skill as per their interest. Sectors included under the mission are Telecom, Textile, tourism and hospitality, security sector, Rubber skill development, Automotive, Capital goods, healthcare, Indian plumbing, gems and jeweler, IT/ITes, Leather, Infrastructure, Logistics, Indian plumbing, Media and entertainment, etc.
Indian talent is not able to get the platform as needed due to lack of monetary support or other things which keeps on minimizing the human resource of our country. Skill India mission will grow the human resources for the country which will uplift the country's economy and infrastructure level too.
Hari Om Rai, Chairman and Managing Director, Lava International Limited on this occasion commented, "The National Policy for Skill Development and Entrepreneurship comes at the right time to not only provide an impetus but also streamline processes and functions. This will ensure that the efforts undertaken by various corporates, departments and ministries are aligned to deliver on the expectations from this program.
"It is a challenging task especially with only 2.3 per cent of the total workforce in India having undergone formal skill training as compared to 68 per cent in the UK and 52 per cent in the US but it's a step in the right direction. We feel that this policy along with Pradhan Mantri Kaushal Vikas Yojana & skill loan scheme will play a crucial role in bridging the demand-supply skill gap and raise the bar of skilled labour in India. We are committed to this initiative and aim to create employment potential for 100,000 people. At Lava, we believe in empowering people by providing them the right platform to do more & be more thereby promoting the spirit of entrepreneurship," he added.
All across the country various IT as well as other training centers celebrated the day and provided the information about the skill India mission and growing opportunities.
Vijay Sharma, president of Gurgaon association stated, "Now India will be able to hire talented and ample number of human resources for Indian companies which will provide country a boost economically."
As India soon will be able to observe Digital transformation in better way in each and every segment. IT industry would be gaining boom as it's the platform for all other segments and students would be skilled to make Indian sectors a structured sectors.
"Providing skills to young blood means providing India a wide range of talent and fresh ideas. This mission will help develop country in many ways. Younger ones will be able to explore themselves without any hurdle in IT and all other segments, "exclaimed Anmolak S Kalsi, Technichal Director, NIC, Jalandhar.
Upasana Education Trust (Odisha), Cimmco Spinners(Maharahtra), Ants Consulting & Services (UP), Quivan Skill Empowerment (Kolkata), F-TEC (Delhi), Mosaic Network (India) , Innovation Skills Foundation (Haryana), and numerous NGO's, training centres, partners, provided trainings, awareness programs in regards to this mission with the motive to brighten India and its economy.