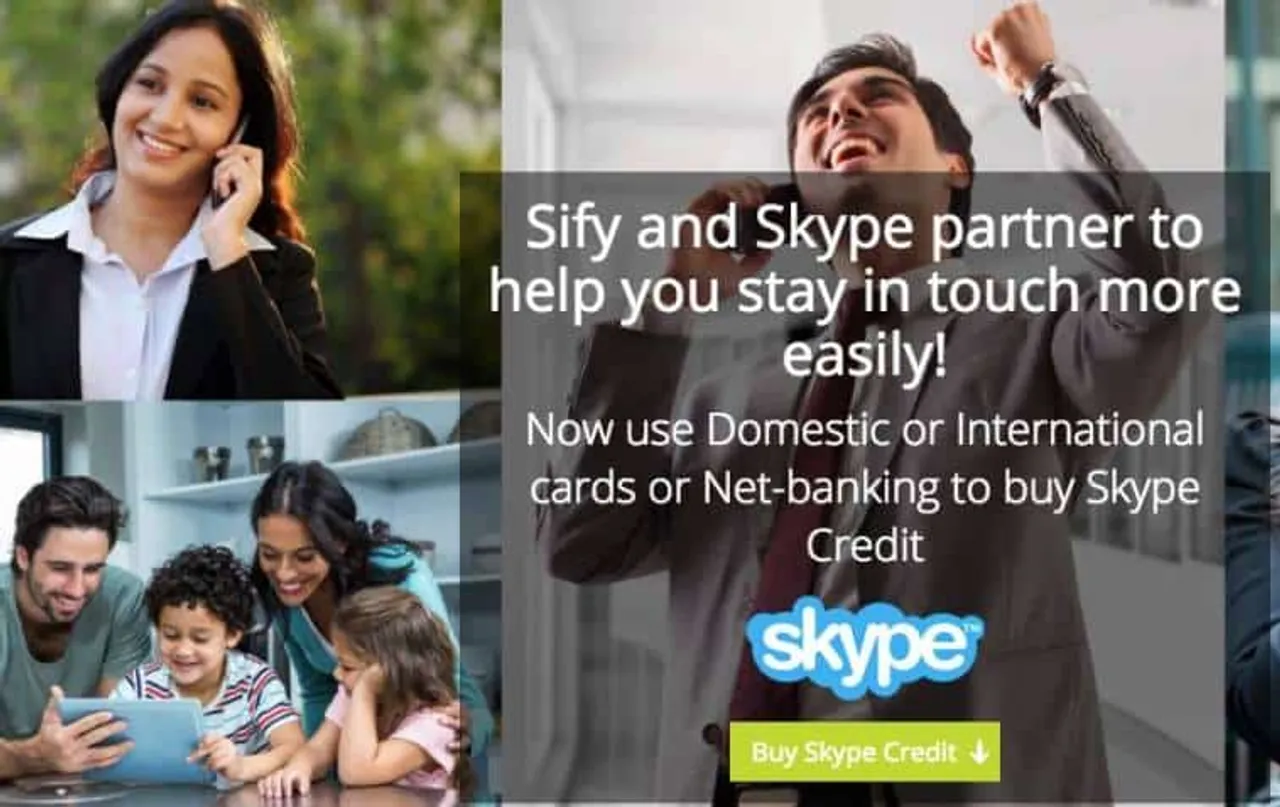 Skype users can now buy credit to pay for international Mobile and landline calls starting at just Rs.30 onwards
Sify Technologies Limited, Solutions provider for Managed Enterprise, Network, IT and Applications services in India recently announced that Sify.com will facilitate the introduction of 3 new India exclusive price-points for purchasing Skype Credit. These new price-points of Rs. 30, Rs. 60 and Rs. 120 will be available exclusively on the website of Sify at http://www.sify.com/skype. Skype Credit can be used to make calls from Skype in India to mobiles and landlines across the world.
Until now, Skype users in India could only buy Skype credit starting at Rs. 300. Now, Skype users can start from Rs. 30, providing further opportunities to utilize Skype for connecting with friends and family abroad.
Earlier this year, Skype partnered with Sify to introduce local payments through Debit Cards and Net Banking in addition to Credit Card options.
Commenting on the new Skype offerings, Kamal Nath, Chief Executive Officer, Sify Technologies Limited, said, "Sify is looking to help Skype tailor its offerings to the Indian consumer. To this end, these new price-points help to bring Skype to a much broader consumer audience in India."
"We are always looking to find ways to make it easier for Skype users in India to purchase Skype credit and subscriptions through our continued partnership with Sify. We are committed to ensuring that Skype is accessible and provides an easy way for users in India to connect with friends and family." said Judd Harcombe, Head of Emerging Market Business Development at Skype.