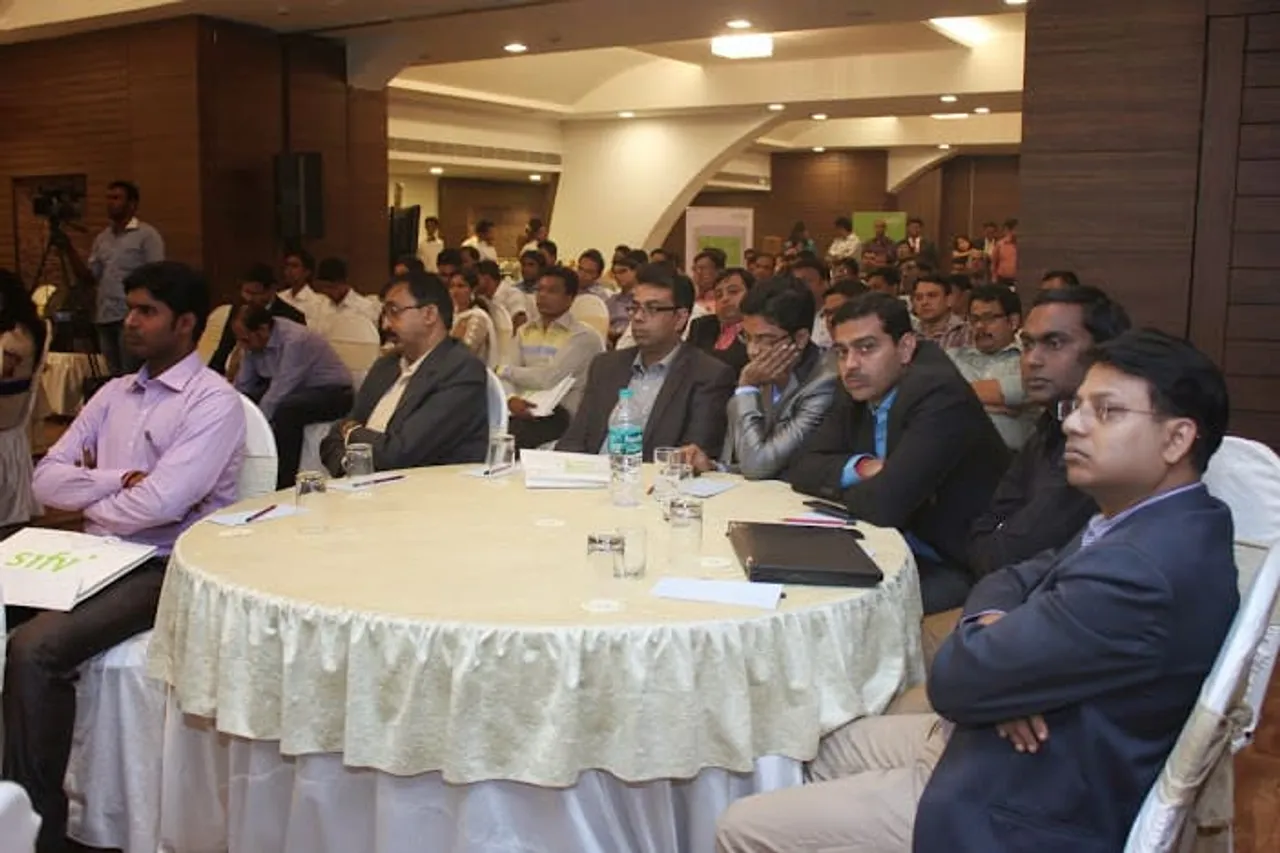 A recently conducted channel partner meet by vendor Sify at Stadel, Kolkata showcased some of the key potentials of eastern market that the brand is striving to tap.
For Natesh Mani, president, Sales and Marketing, Sify, such a forum was for two specific objectives. Firstly, to attract more partners to do better business with the company and achieve better gains and secondly, to tap eastern market which is still lagging behind than other parts of the country. "The company not only focuses on the critical roles that channel partners play in day to day execution of the business but also ensures that partners perceive profitable margins in doing business." In order to achieve desired results, the event focussed on a detailed business structure and policies for partners to highlight the benefits that present partners can derive if they seek their business from Sify.
Apart from showcasing their product portfolio on cloud, data centre and SMB space, company also highlighted the significance of training and developing skills of partners so that they are fully equipped to understand needs of their clients. "We are focussing to attract more and more SMB clients as we are witnessing a developing SMB ecosystem in India. This is just the right time for us to conduct such partner meets across the nation so that we receive maximum responses from partners who have SMB clientele in their list. We are also planning to foray into Tier 2 and Tier 3 cities for similar goals," said, Nihar Chakraborty, VP and COO, East and SAARC countries, Sify.
The evening wrapped up with felicitations given to those partners who have showcased tremendous success in building the backbone of Sify's business over last year. With a networking dinner and cocktail, the evening portrayed tremendous networking between partners and the OEM highlighting success for which the session was intended. The overall conclusion that can be drawn from the event spokesperson is that Sify has high hopes in generating business from eastern part of the country. However, it is hopeful that their leading partners have already had positive responses from existing partners and are hopeful of the same from new, interested partners. Sify is also keen on foraying in the upcountry regions like Guwahati, Bhubneshwar and Siliguri.