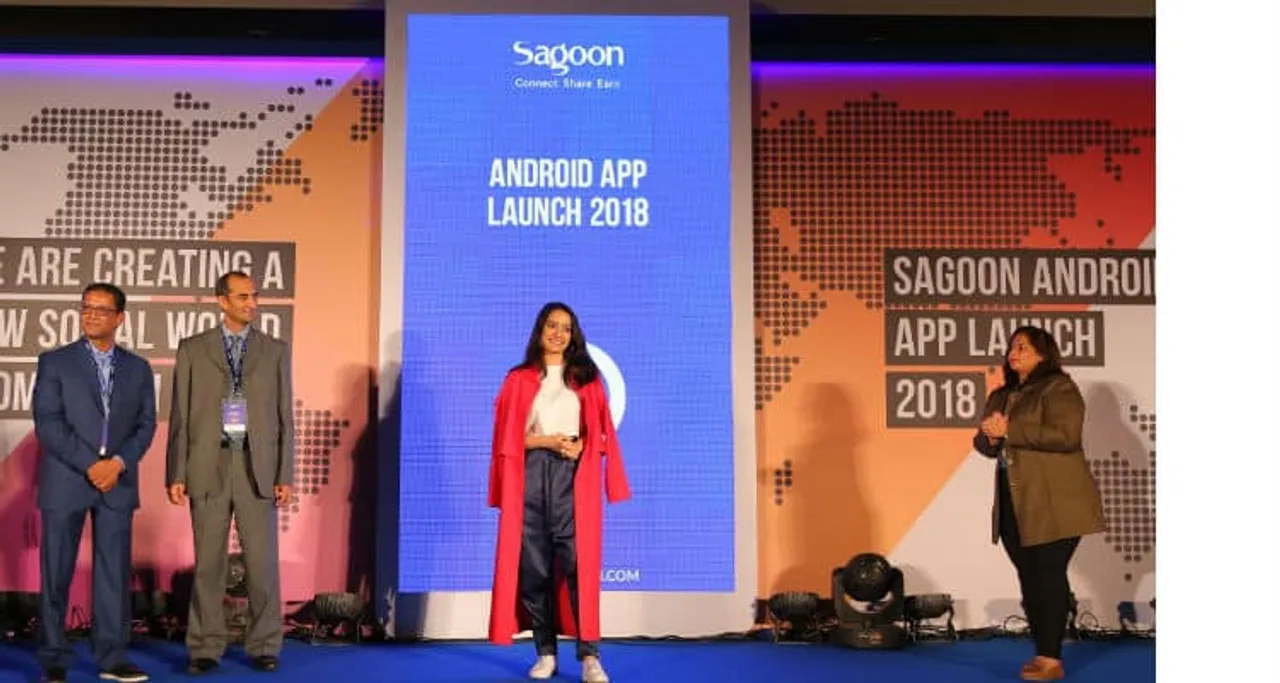 To manage today's lifestyle, people entertain themselves with social networking apps to connect with their friends and family. However, every social media app has its own limitations – different sets of people on different apps.
In order to, cure this and to assist consumers to connect better, Sagoon is a one-stop solution for inter-personal connectivity in this busy age. The app launch was announced by famous Bollywood actor, Shraddha Kapoor at The Lalit, New Delhi
A social startup, Sagoon helps build intimacy between family, friends and co-workers, and earn while they socialize. The aspect which differentiates Sagoon from other similar social media platforms in the ecosystem lies in its unique approach.
It allows users to connect with other like-minded people and earn reward points in exchange for sharing their personal experiences through its virtual platform, thus, validating the company motto: CONNECT, SHARE, EARN.
The app launch announcement comes with Sagoon opening doors for Indian consumers to invest in company's 3rd round of crowdfunding through debit/credit cards.
Sagoon envisions to create a world where everyone makes money while socializing. In this regard, the company seeks to pioneer the monetization of social media, enabling its users to earn financial rewards while connecting with their friends and loved ones, and sharing experiences from their day-to-day lives.
Key features of Sagoon include:
My Day: Enhance your productivity and simplify your life by creating schedules, to-do lists, and setting reminders. Share these activities with your friends to plan meet-ups around your schedules.
Mood Talk: Mood Talk is a chat feature that enables users to communicate using "moods" rather than words, as a real-time expression for how you are feeling at a given time. Users can set custom moods to happy, sad, sick, etc., which vanish after 24 hours.
Secret: Secret allows users to learn, explore, and experience different ideas and communities within the comfort of an anonymous space. Users can share their secret with the public and seek advice without being judged, or send one-on-one secret messages that vanish after they are read.