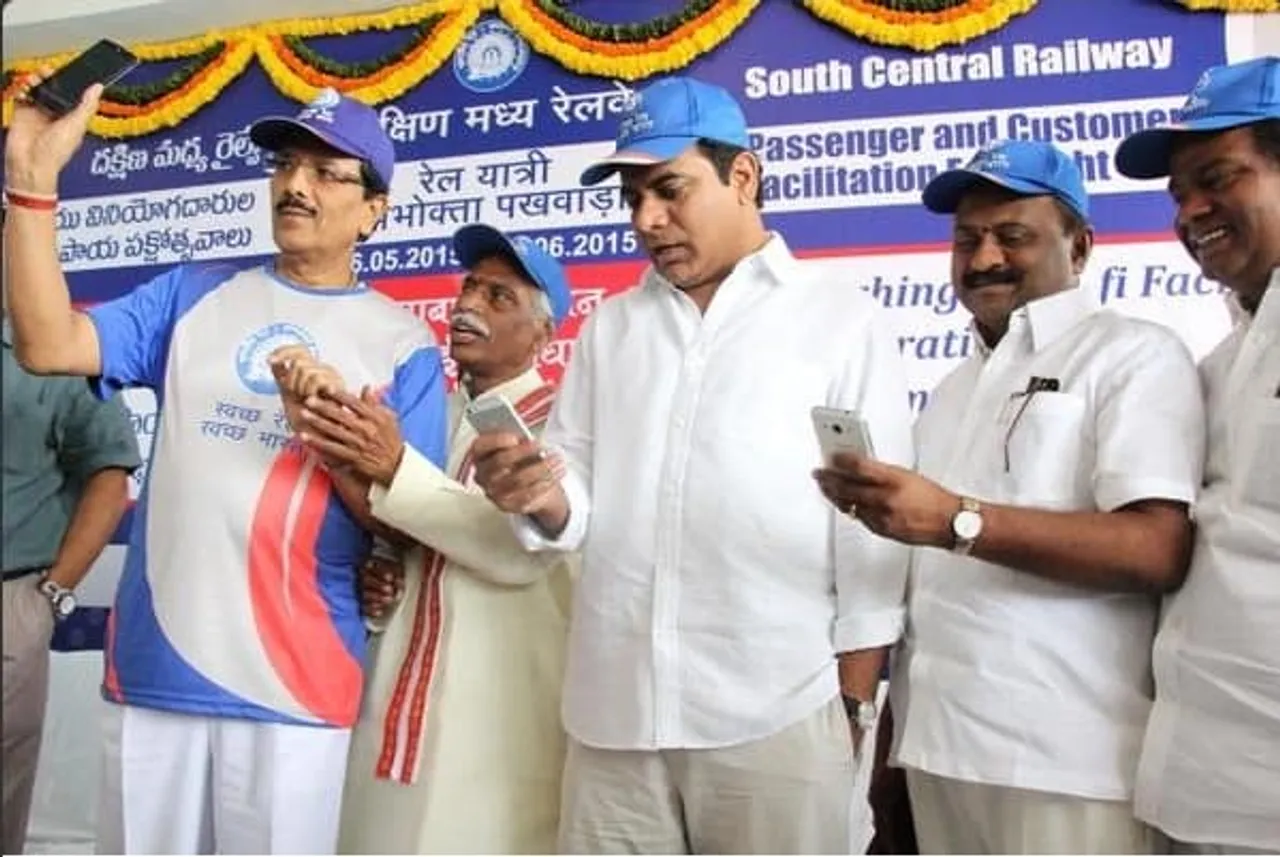 Secundarabad Railway station has become the first railway station in South Central Railway (SCR) to offer the free Wi-Fi connectivity to passengers. Telangana Minister for Information Technology K.T. Rama Rao along inaugurated the facility on Tuesday. Union Minister of State for Labour and Employment Bandaru Dattatreya in the presence and SCR General Manager P.K. Srivastava was also present during the inauguration.
With the free Wi-Fi connectivity, passengers are able to access the internet on all the 10 platforms, including the concourse area through strategically commissioned 96 wireless access points. The facility is accessible on smartphones, tablets, and laptops free of charge for 30 minutes.
Addressing the public, KT Rama Rao said that the government has taken up several policy initiatives to make the state equipped with high tech technology by ensuring seamless connectivity. He also announced that Hyderabad would be Wi-Fi enabled by year-end.
Aiming to attract investments in the field of IT, KT Rama Rao, in his recent US visit met business heads of IT giants such as Amazon, Microsoft, Cisco Systems, General Electric etc. The government has also launched 'Make in Telangana' program by rolling out a red carpet for the industries.
With the well equipped Wi-Fi infrastructure, Secundarabad has also become the sixth high tech railway station in India. Ahmedabad, Bengaluru, Chennai, New Delhi and Varanasi railway stations offer Wi-Fi facility to passengers. Free Wi-Fi is already available in several Indian airports.