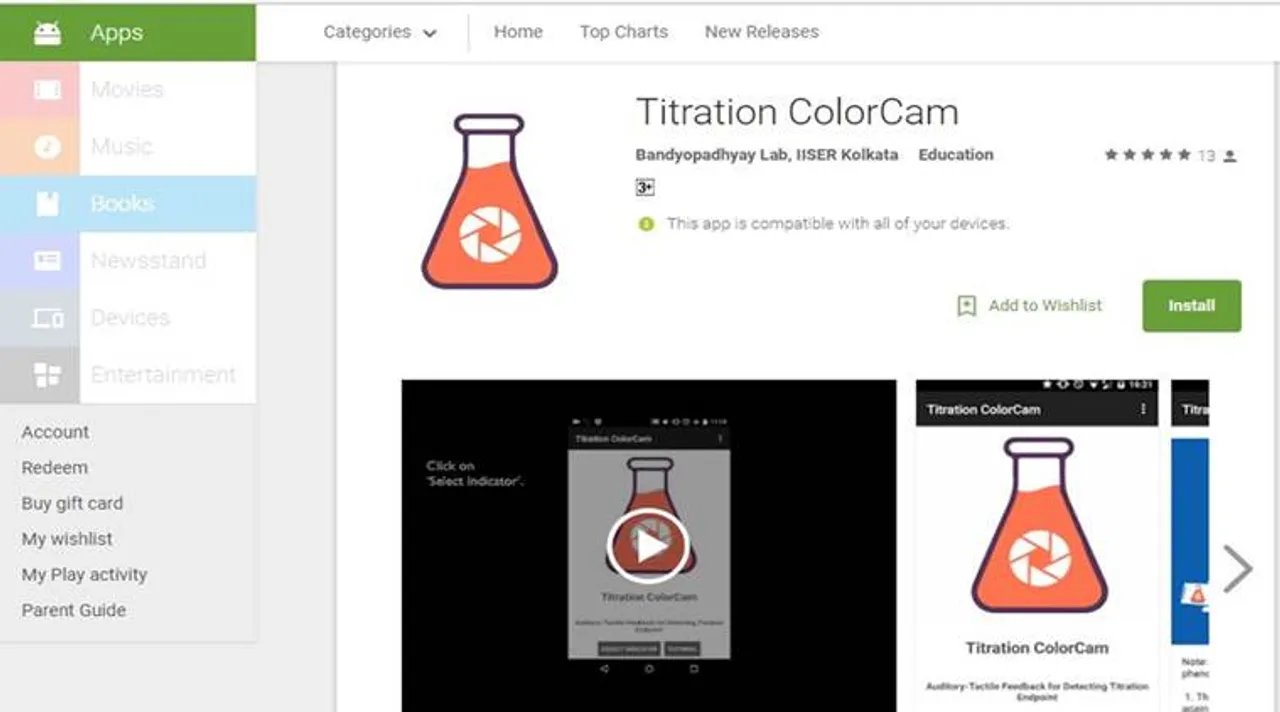 To ensure participation, independence and opportunities, Indian scientists have developed a unique smartphone app via which colour blind and visually impaired students can perform lab experiments.
The app, Titration ColorCam, is a step forward in the ongoing effort to develop assistive mobile technology to aid blind students in science, technology, engineering, and mathematics (STEM), said Subhajit Bandyopadhyay and Balraj B. Rathod of the Indian Institute of Science Education and Research (IISER) Kolkata.
It provides a multi-sensory perception of colour change observed in a titration experiment, where a solution of known concentration is used to determine the concentration of an unknown solution. The design and development of the app were primarily focused on the problems faced by colour-blind students in chemistry labs, Bandyopadhyay, of IISER-Kolkata's Department of Chemical Sciences, told IANS.
"By following the application tutorial and laboratory training for handling the apparatus, a colour-blind student can perform the experiment independently and with ease," he said.
It can be freely downloaded from the Google Play Store on Android devices with platform version 2.2 and up. The application uses the camera function of a smartphone to capture and quantify the information involved in a colour change during the titration experiment.
The app records and digitises the colour information, and on the desired colour change responds with beep sounds and vibration pulses, which are generated by the smartphone. The work has been documented in a technology report of the Journal of Chemical Education in June. For students who have low vision this can also be useful.
"For blind students, mostly for operational and safety reasons, assistance from sighted peers is required for the set-up. However, once it is done they can sense the end-point of the experiment with the app and can participate actively in the laboratory setting, which is otherwise not possible," he said.
The app could make the experiment more engaging even for normal vision students.