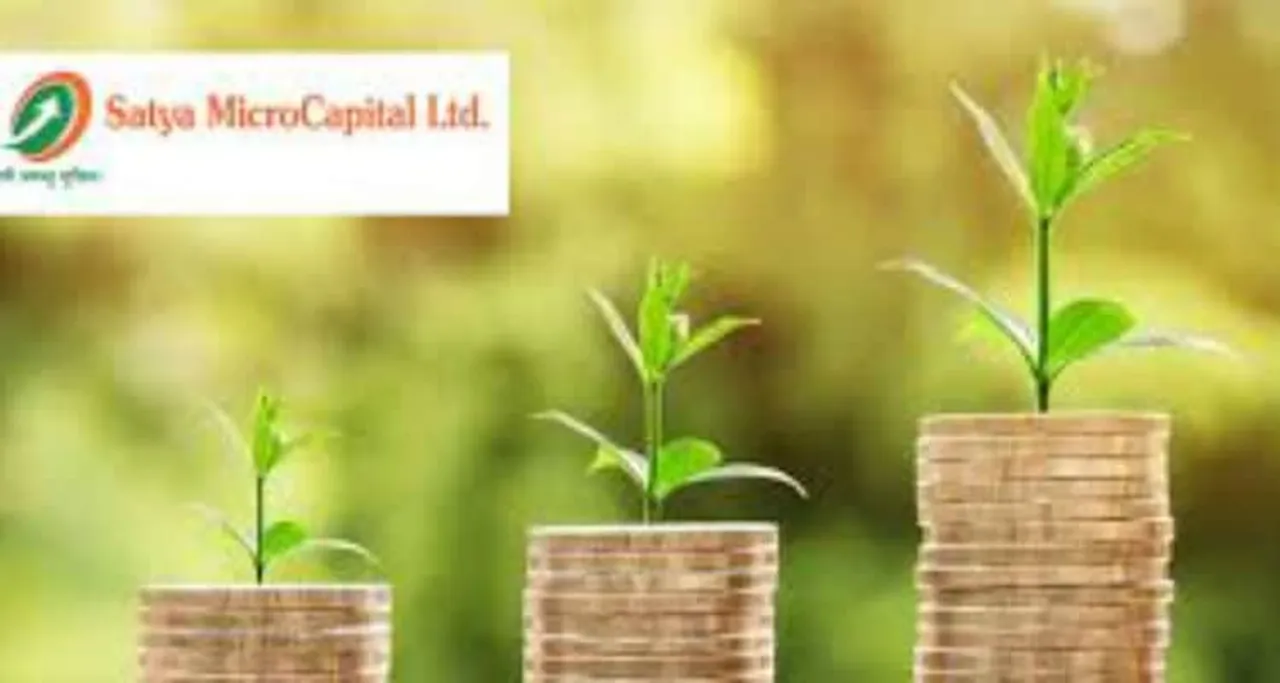 Satya MicroCapital Limited has raised INR 43 crores in its latest equity funding round led by Gojo & Company, Inc., along with existing investor Dia Vikas Capital Pvt. Ltd; Equity raised follows right issue of INR 11.5 Crores in the month of May 2018. The company plans to use the funds to expand its presence across existing as well as new geographies and build a diversified loan book.
Speaking on the latest funding round, Mr. Vivek Tiwari – MD & CEO, Satya MicroCapital Limited, commented, "We take great pleasure in welcoming Gojo on board. Gojo not only holds a deep understanding of the microfinance sector in Asia but also shares our long-term vision of building a high-quality organisation serving people at the bottom of the economic pyramid. Moreover, additional funding by our existing investor Dia Vikas Capital further validates our business model and the growth we have achieved in such a short time. We are certain that the funds raised will enable us to continue growing and empowering more and more Entrepreneurs from the underserved sections of society."
Sanjay Gandhi – Founder & Chief Investment Officer, Gojo & Company Inc. said "It gives a great pleasure to partner with a young and dynamic microfinance institution like Satya MicroCapital. Gojo was created to promote financial access across the globe and has already made equity investments in MFIs based in Cambodia, Myanmar and Sri Lanka. So, when it came to a highly competitive market like India, we wanted to invest in an NBFC MFI, which had the potential, as well as the required ability to provide financial access to a large client base in the coming years. & we found that partner in Satya: an enviable growth in its first eighteen months; an efficient and client friendly model created through an appropriate mix of social ideology and technology, and a competent team under the strong leadership of Vivek Tiwari, who leads the team from the front.
I am quite pleased that the equity infusion in this current round will allow Satya to support its robust expansion plans."
Commenting on the fund raise, Saneesh Singh – MD & CEO, Dia Vikas Capital said "Dia is happy to make this follow-on investment as part of our continuing journey with Satya. We greatly value the client centeredness of the leadership and Board - their passion for providing highly innovative and efficient solutions for the clients is praise worthy."
Sameer A H, Founder, Vidura Capital said: "Satya has been tirelessly working to execute its vision of becoming a large-scale, superior quality micro-lending institution. It stands out with its differentiated approach towards borrower-selection, credit-appraisal, technology-deployment and organisation culture."
By leveraging technology innovatively and making modifications to its lending model, Satya MicroCapital offers prompt, convenient, and affordable collateral-free credit to people at the bottom of the economic pyramid with a strong credit assessment system. This enables it to maintain a superior asset quality with 0% GNPA as of June 2018.