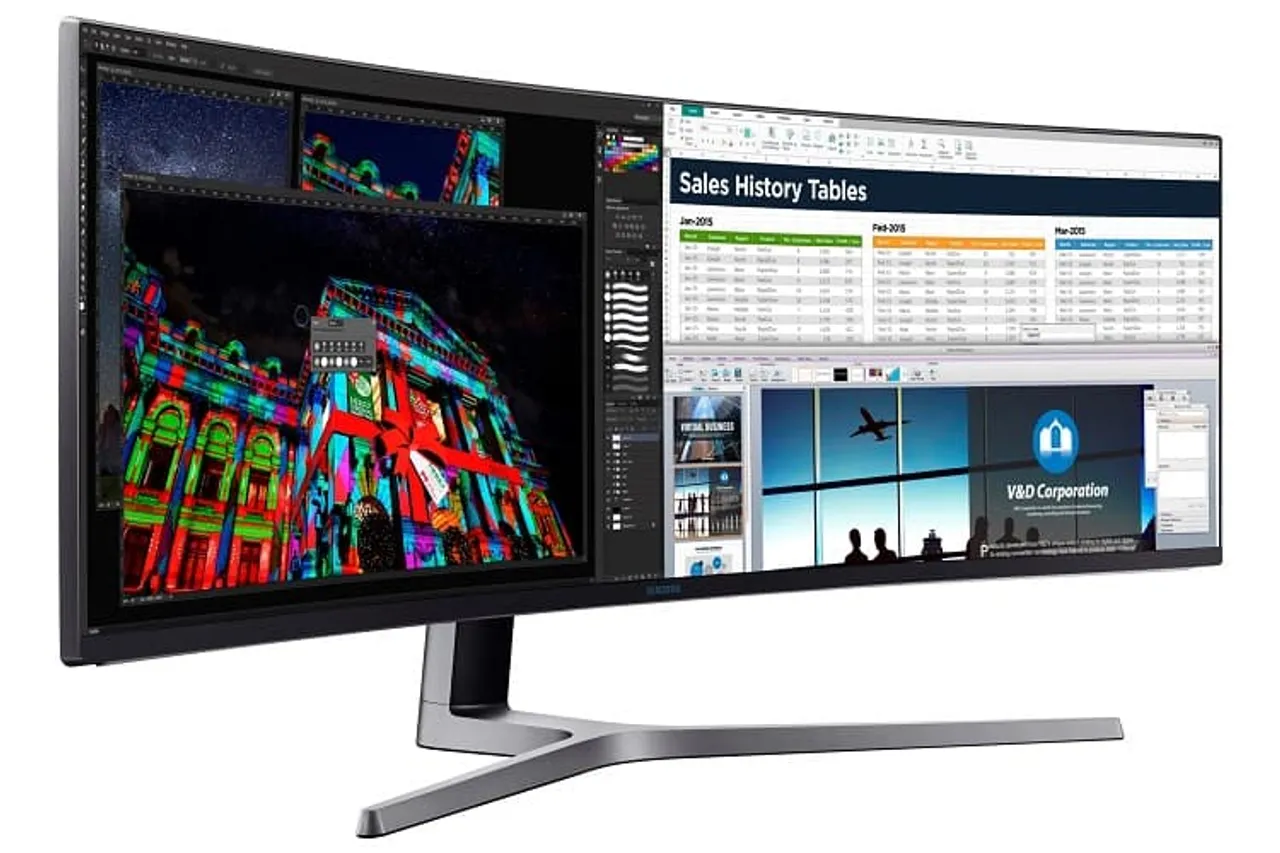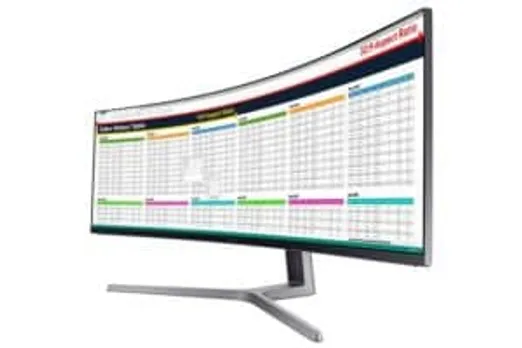 At 49 inches, 32:9 super ultra-wide curved, the QLED Monitor is pushing boundaries as the widest monitor available in today's time.
It gives consumers the chance to enjoy a completely bezel-free, fluid and fast-paced field of view, unmatched by any other monitor in the segment. Optimised for staid professionals, it offers a large screen combined with stunning picture quality and burn in resistance.
"Samsung has always been at the forefront of consumer-centric innovations and the launch of the QLED Curved monitor is in line with that very commitment. A perfect companion for serious business professionals and gaming enthusiasts, the monitor is not only the biggest in the category but also a trendsetter in terms of specifications and technology," Puneet Sethi, Vice President, Consumer Electronics Enterprise Business, Samsung India, said.
To make viewing experience highly at ease, the monitor uses Eye Saver Mode and Flicker-Free Technology that makes the eye feel comfortable – perfect for professionals who require spending long hours at their workstations every day.
The Monitor's Eye Saver Mode obstructs Blue light wavelengths that stimulate the retina more than what any other colour does, thereby reducing eye-fatigue.
The'Easy Setting Box S/W' application on the desktop lets user partition the screen into displays of various sizes and functional configurations for smarter multitasking.
Other features include increased speed, finer control and multiple input ports that make it easier to connect the display to any device.
Its quantum dot technology takes the monitor experience to the next level with advancements in light efficiency, stability and a wider colour spectrum.
With new metal alloy quantum dots, the QLED monitor addresses all major aspects of picture quality, including colour volume, brightness, bold contrast and viewing angle.
The monitor packs in High Dynamic Range (HDR) technology which offers greater contrast, spectacular depth and range to the colour, allowing dark areas to appear darker and light areas to appear brighter.
It also provides an impressive motion picture response time coupled with low input lag, i.e., how fast the screen responds to commands, thereby reducing eye strain and preventing "ghosting".
The monitor is available at INR 150,000 on Samsung Shop and will soon be made available at all leading retail outlets.