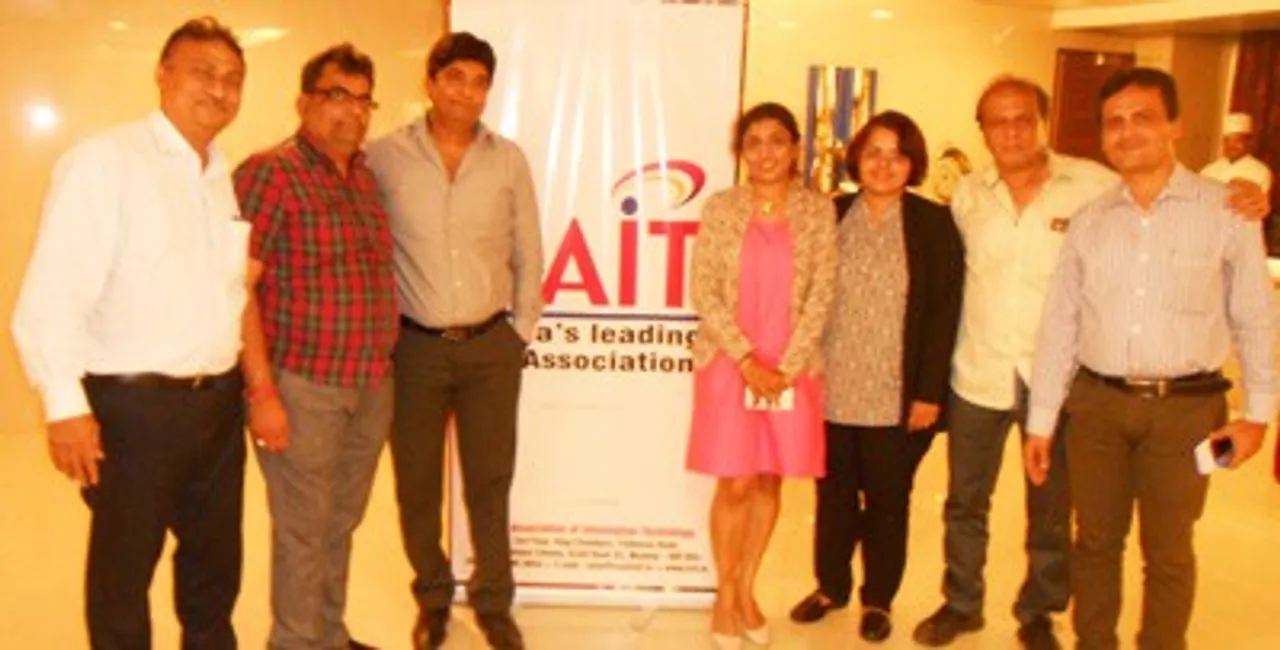 Good Planning, Effective Delegation Important Measures to Keep Stress Away
Financial planning is a critical and important aspect for businesses and individuals to reach their revenue and profit goals and savings targets, respectively. It is a road map that helps in executing short term as well as long term objectives. A strategized financial plan can help businesses in cash flow management, giving them a long-range view; it helps spot trends, prioritise expenditures and measures progress. Similarly, timely and realistic financial planning and disciplined investing keeps both executives and individuals away from unnecessary stress.
Financial planning converts goals into a relevant action plan or investment calendar, which further provide a direction and discipline for achieving business or life goals. To help IT traders and channel partners plan their financials more efficiently, Trade Association of Information Technology (TAIT), the premier association of IT companies, organized a knowledge series workshop on the twin themes - 'how to set financial goals for your business and most suitable options for personal savings and investments' and 'stress management'. The session on Financial Planning and Management was conducted by Shilpa Wagh, SEBI Registered Investment Advisor while Hemali Mehta, Image Consultant and Soft Skills Trainer at Image4personna addressed delegates on the theme of Stress Management.
Elaborating on financial goals Shilpa Wagh, SEBI Registered Investment Advisor said, "Financial Planning is an on-going process to help executives and individuals make sensible decisions about money to achieve their goals in business and in personal life. It's not just about buying products like an insurance policy, opening a pension account or subscribing to a mutual fund. It is an important aspect as we are surrounded with challenging situations such as business uncertainty, job insecurity, payment of EMIs, all leading to a stressful life, increased medical costs and lowered life expectancy. Therefore, financial planning is a critical element in paving the way for smooth business operations and a secure future."
Shilpa Wagh discussed about the application of Maslow's Hierarchy of Needs theory to financial planning for stability, financial freedom in estate planning, retirement planning, goal-based planning, risk planning, and contingency planning.
The planning of a business' or individual's financial journey begins with introspecting the cash flow requirements, consolidating data on the assets and liabilities, preparing the complete list of goals and transitions, and estimating the cost involved for each goal in today's terms. It is important to analyse the calculated future cost of goals based on inflation, mapping current assets to goals, finding the gap between required and provided amount, planning for investment opportunities and products based on risk appetite, time horizon etc. It also involves time-bound implementation and frequent monitoring.
For better management of finances it is also important to have clarity and be stress free. Addressing TAIT members, Hemali Mehta, Image Consultant and Soft Skills Trainer at Image4personna said, "Low productivity, social breakdown and ill health occur due to prolonged stress. Stress management is really important for the sake of one's personal and professional life. It is essential to remember that positivity generates positivity."
Mehta added that unduly high levels of stress make individuals prone to contracting diseases such as cancer, hypertension, heart ailments, depression, hair loss etc. It is important for individuals to take challenges on the business and personal front positively. A positive attitude increases efficiency in the workplace and does not adversely impact relationships, whether professional or personal. Activities such as yoga, regular exercise, giving time to oneself for indulging in any of their hobbies helps everyone better manage stress.
In fact, behavioural psychologists say that 80% of stress is manageable. Individuals should invest time to prioritise and plan work, in order to save time and avoid stress due to last minute rush to meet deadlines. Executives should focus on business priorities, learn to delegate and shake off procrastination.
Rushabh Shah, President, TAIT said, "We make an effort conducting workshops on relevant topics that will benefit our members in their business operations. It is a pleasure to see that our members enthusiastically participate in these workshops. My key take-away from today's workshop is that 'failing to plan is planning to fail'."
TAIT members who participated appreciated the workshop topics selected by the association, which aids them in managing self and businesses more effectively and efficiently.
Narayan Singh Rathod from Mahadev Computers said, "The session on stress management was enlightening as we face stress on myriad issues in our day-to-day life."
Dipesh Shah from, Options said, "The tips and suggestions of the invited speaker were insightful for planning investments and very useful indeed!"