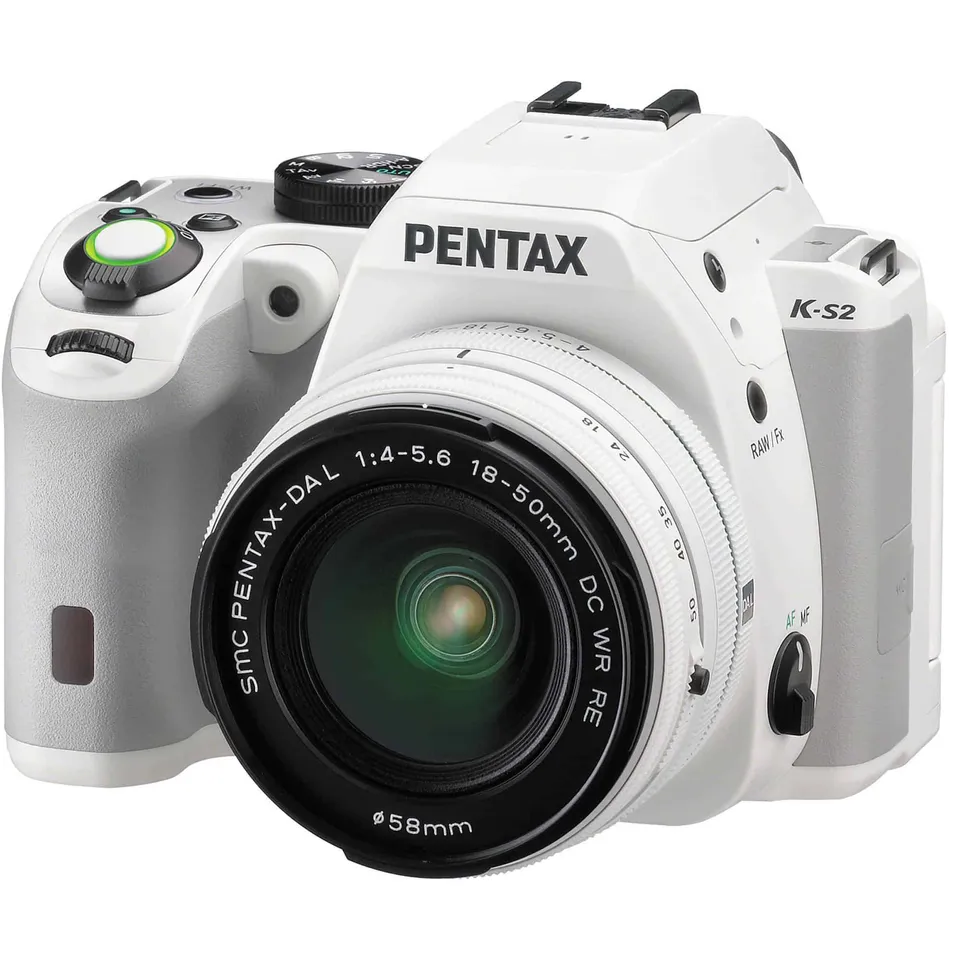 Ricoh India  recently announced the launch of its state-of-the-art cameras – RICOH THETA m15 and DSLR Pentax K-S2. With this launch, Ricoh moves a step further in bringing innovative products for the customers with uncompromising image quality and help discover a new world through the lenses of these two stunning cameras.
Ricoh THETA m15, is not just an ordinary camera. It is a spherical camera that captures the space around you with just one touch. The fish-eye lenses on each side of the compact body capture images of just over 180 degrees, which are stitched together inside the camera body. Create a sense of presence so real it feels like you are actually there. Look around the photos in any direction on the web or on a smartphone. The Ricoh THETA app enables both remote and manual shooting, you can also use a smartphone to shoot images from a remote location, without needing to hold the camera in your hand. It allows users to capture, explore and share their unique visual experiences with people around the world using unconventional, fully spherical images on all online platforms. This unique camera is perfect for life style, blogs, SNS, event, parties, selfie, real estate and online media.
The new addition in Ricoh's Pentax series, K-S2 is one of the world's smallest weatherproof DSLRs and is the first Pentax DSLR with a Vari-angle LCD (3-inch, 921K dots). It features a 20MP CMOS sensor without a low pass filter, has a weather and dust resistant body and offers an optical pentaprism (100% field of view). The compact body incorporates a Shake Reduction (SR) mechanism and can handle all new and many older Pentax lenses. The Inventive functions include multi exposure, interval shooting, and an advanced HDR mode, full HD video and built-in WiFi with a dedicated app to transfer images and for wireless tethered shooting.
Speaking on the occasion, Manoj Kumar, Managing Director & CEO of Ricoh India Limited said, "At Ricoh, we are driven by the philosophy of always moving forward with new ideas and new ways of improving lives. The brand promise is to help people realize the power of image. The new cameras demonstrate Ricoh's expertise in imaging and reflect the uniqueness, it endeavors to provide to all its users. Ricoh has consistently provided innovative products and services and the new product launches today are in line with that vision. With the aim to provide best in class products to our customers, we have come up with these stylish cameras which are equipped with rich features".