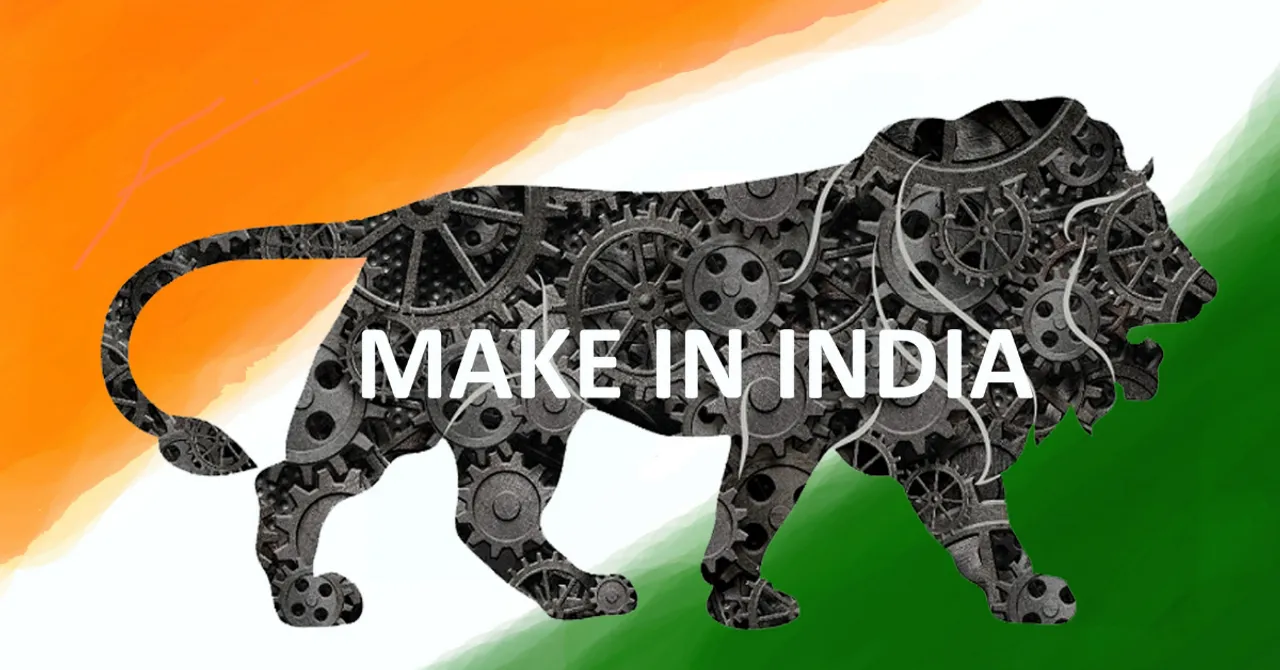 Independence Day holds a significance that extends beyond mere sovereignty; it serves as an important reminder of the progress we've achieved in terms of self-reliance and self-sufficiency. As we come together to commemorate this special day, let's take a closer look at how home-grown Indian brands are playing an active role in shaping India's path to independence through their impactful Make in India initiative. These indigenous companies are not only adding brilliance to our living spaces but are also shedding light on the journey towards economic growth and empowerment. Below are a few products that stand as a testament to the innovations these Indian brands provide.
Syska Hair Straightener 6810
The Syska Hair Straightener 6810 serves as a testament to their commitment in shaping a more self-sufficient India. Beyond its sleek design and impeccable performance, this hair straightener embodies Syska's journey towards independence, encompassing not only technology but also the beauty and personal care sector. This hair straightener represents a multifaceted journey that transcends technological boundaries. Equipped with advanced features, including rapid heating technology for swift readiness, heat balance technology for protection, and high-temperature resistant ceramic-coated plates for a smooth glide, the Syska Hair Straightener 6810 proves not only Syska's advancements in technology but also their strides in establishing India as an independent hub for beauty and personal care solutions. It's a fusion of innovation and empowerment, encapsulating Syska's contribution to a more self-reliant and confident India. The Syska Hair Straightener 6810 is available on Amazon at a limited price of Rs. 699.
Goldmedal I-Touch Switches
Embrace the future of home automation this Independence Day with Goldmedal's i-Touch Switch. These switches aren't just about functionality; they signify a leap towards modernity and autonomy. With their cutting-edge technology and elegant design, Goldmedal i-Touch Switches exemplify the essence of Make in India. With a voltage range of 160-240V and a 6A relay output, they handle CFL and LED devices effortlessly, offering optimal control. These switches can be connected through touch, RF remote, iWorld app, or voice commands via Google Home or Amazon Alexa for ultimate convenience. Engineered with SMPS for reliability and surge protection up to 1.5KV, they support both Wi-Fi and RF control. Indicator LEDs guide in the dark, and seamless retrofit installation is possible with Goldmedal Cover Plates. The Goldmedal i-Touch switch is available on Amazon at a limited price of Rs. 4,679,
Polycab Affeciente Neo BLDC Ceiling Fan
Polycab's Affeciente Neo BLDC stands as a testament to their commitment to shaping a more self-reliant India within the electrical industry. With its Brushless Direct Current (BLDC) technology, this fan offers not only superior energy efficiency and remarkable performance but also whisper-quiet operation that ensures a serene and comfortable environment. The fan's intelligent remote control enables seamless speed adjustments, timer settings, and even a unique "Sleep Mode" that gradually reduces the fan speed, providing a tranquil sleeping experience. Designed to cater to modern aesthetics, the Affeciente Neo BLDC boasts an elegant and sleek appearance, harmonizing effortlessly with any interior. As a manifestation of Polycab's commitment to self-reliance, this fan has advanced features that redefine home comfort while contributing to India's journey towards technological independence. The Polycab Affeciente Neo BLDC is available on Amazon at a limited price of Rs. 2,399/-.
RR Kabel PVC Insulated Copper Wires and Cables
In an industry critical to powering our homes and businesses, RR Kabel stands at the forefront of cultivating self-sufficiency through innovation, a commitment that empowers the nation and places safety as a paramount concern. In a time where energy consumption and electrical safety are of utmost importance, RR Kabel's PVC Copper Wires and Cables encapsulate the core ethos of the Make in India initiative. These wires boasts a copper conductor material that ensures seamless 100% conductivity. Its ingenious design effectively curtails heat generation, resulting in reduced electricity bills. RR Kabel is deeply committed to safety and sustainability, ensuring that this wire is entirely lead-free, thereby presenting an environmentally conscious choice. Whether intended for residential spaces, industrial edifices, or engineering ventures, this PVC Copper Wire stands as a dependable solution. The RR Kabel PVC Insulated Copper Wires and Cables are conveniently available on Amazon, currently priced at a limited offer of Rs. 1,580.
Bajaj LEDZ LED Bulb
In a world that is constantly evolving, Bajaj has taken the reins of innovation to not only illuminate our lives but also contribute to India's self-reliance narrative. It is inspiring to witness how brands like Bajaj are making significant strides in the LED industry. One such innovative product that exemplifies Bajaj's commitment to self-sufficiency is the Bajaj LEDZ 8.5W Rechargeable Emergency Inverter LED Bulb. The Bajaj LEDZ serves as a beacon of technological advancement, offering a brilliant solution to the frequent power cuts that many parts of our country experience. With a wattage of 8.5W, this remarkable product provides not only illumination but also paves a pathway to self-sufficiency. One of the most noteworthy features of the LEDZ bulb is its intelligent design. The inclusion of an auto cut-off feature for battery charging after reaching full capacity not only ensures the longevity of the durable Li-ion battery but also promotes energy efficiency. The Bajaj LEDZ LED Bulb is available on Amazon, currently priced at a limited offer of Rs. 455.
In conclusion, as we celebrate the essence of independence, these remarkable brands shine as beacons of India's journey towards self-reliance. Through their commitment to the Make in India initiative, they have not only brightened our homes but also lit the path to economic growth, employment generation, and technological advancement. As we bask in the light of their achievements, let us continue to support these home-grown heroes, for they are the true torchbearers of our nation's bright and self-reliant future.