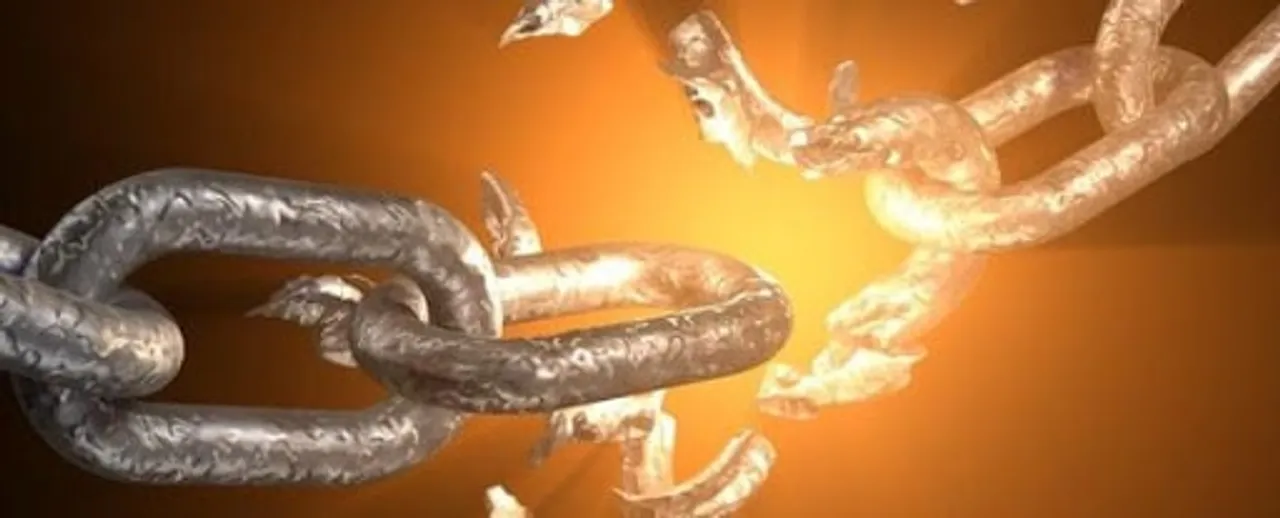 Both offline retailers and online sellers are in a conundrum because of the  Red Zone prohibitions on the sale of non-essential items. Before 14th of April, the government had allowed the unrestricted  sale of all items online in a drive to keep people indoors during  Corona outbreak.  However, retailers' associations  sent letters to the government saying that the online sellers were getting advantage over them. Listening to their argument, the government reversed its order and prohibited the sale of non-essentials online. This has continued till today in the Red Zone in the country, which includes all the metro cities and comprises of more than 90% of IT and electronic sale online.
Open  Offices, Closed Shops
IT and electronic shops which  are standalone are technically allowed to sell their products. Offices in Nehru Place have also opened, but shops in markets are still shut and the offices of the enterprises which are the end clients are also shut. So in effect, allowing standalone shops to open and the offices  of essential services to open doesn't really solve the problem, because the offline retailers continue to lose money. Besides, many sellers  on the E-commerce platforms are small-scale retailers and they are also not able to sustain in this situation.
After meeting of PCAIT delegation today led by President Alok Gupta and others including A Singh, Saket Kapur with ACP, SHO Kalkaji and SDM Kalkaji, it stands clarified that all private offices  in Nehru Place Commercial Centre are permitted to open and work with restrictions of 33% staff strength, social distancing etc under the MHA guidelines which are further affirmed by the Government of NCT of Delhi.

--Statement released by Alok Gupta, President, PCAIT
"Shops are not allowed to open. Our shop is a standalone shop on the 2nd  floor in Janakpuri, so we are allowed to open. However, demand is almost nil, as most of our end clients are shut. Only buyers are the corporate partners."

--RK Singh,  CEO, Aditi Computers
"We have been working from home since March 24th.  During this period, as most of our partners and customers  were working from home , our sales went down to almost 20%. Now, we have begun to work from our office and in the next 1-3 months we expect our sales to go up to almost 50% and to 80% of our regular volume in the next 6 months."

--Alok Gupta, CEO, Softmart Solutions
In this environment,  the government needs to help all the offline retailers to move online by letting them create parallel E-commerce stores and encouraging online sales rather than give piecemeal permissions for offline sales while banning online sales of non-essentials in the Red Zone.
FAIITA's Online Efforts
FAIITA, the national channel association body, has been negotiating for the opening of E-commerce stores for the offline retailers. If achieved, this would be a grand move in the direction of helping the channels move online. They won't have to depend upon the offline sales anymore when their end customers are not moving out.
"Negotiations are on to help the channels go online and hopefully soon we'll arrive at a decision.

--Navin Gupta, General Secretary, FAIITA
"My sales have dropped to almost 75%.

If FAIITA frames proper policy guidelines and there are fair regulations for helping the channels to move online, then of course all the channels all over the country shall be benefited."

--Amitabh Vidyarthi, Origin Technologies  &  President, Jamshedpur IT Association
"The condition of our business is very bad. I think many channels will either have to take a heavy loan, or will be exterminated. If all channels  get an equal chance to migrate to the online platforms, then it will be helpful."

--Anupam Sharma, Proprietor, One Stop Computer Solutions, Bhopal
Online Overtures from IAMAI
Meanwhile, the industry body IAMAI has appealed to the government to provide a level playing field to E-commerce companies in the Red Zone. Under the revised guidelines issued on 1 May 2020 via Notification No. 40-3/2020-DM-i(A) "standalone shops" selling all items have been allowed to be opened in the Red Zones, while E-commerce companies are still limited to supplying only "essential items". This according to the association, has put the single brand, multi-brand and direct to consumer E-commerce companies at a disadvantaged position.
Therefore, the association has requested that priority products like kitchenware essentials; small electrical appliances, summer products e.g. coolers, spares of all machines, clothing of certain types, work from home essentials like laptops, routers, chargers, mobiles, refrigerators,  wooden furniture like table, chair,  educational materials e.g. books, products for children like children puzzles & toys, personal care items for personal hygiene, home essentials like mattresses be allowed for delivery by E-commerce services in the Red Zone and Containment zones as well.
The association further offered that for contamination zones, the Government may permit such priority products to be delivered at the periphery of Red Zone and containment zones or housing clusters within large containment zones.
The opening of standalone shops has created two additional operational issues which are not good from a public health perspective.
Firstly, it is already being observed that such openings are creating massive crowding for certain kinds of commodities, that raises the risk of contagion. This is bound to happen given that after over 40 days of confinement, households have a pent-up demand for several items that go beyond the essential list allowed till date by the government. Going forward, the risk of contagion is expected to rise as further establishments are allowed to operate 'physically' without E-Commerce catering to part of the pent-up demand.
Secondly, standalone shops are a rarity in some places where commercial marketplaces and community centres are predominant forms of retail. Residents in such areas are still hard-pressed to access certain commodities because standalone shops catering such commodities do not exist in their immediate vicinity, thereby forcing them to venture further from home in search of such shops.
IAMAI stated that these moves will ease lives for the millions of households living under lockdown in the Red Zone and containment zones and help enforce Social distancing better in these critical areas.
The entire scenario shows that permission granted to  opening of standalone shops  and offices in Nehru Place doesn't really serve the purpose. Clients  remain indoors. Forcing them to go to the shops  defeats the entire purpose of lockdown. In the process, the  retailers and low-income group associated with E-commerce platforms also   lose their  livelihood. Hence, the government needs to help the offline retailers to go onboard the various E-commerce platforms and the IT companies needs to help them in this as well. E-commerce platforms needs to become fully functional.