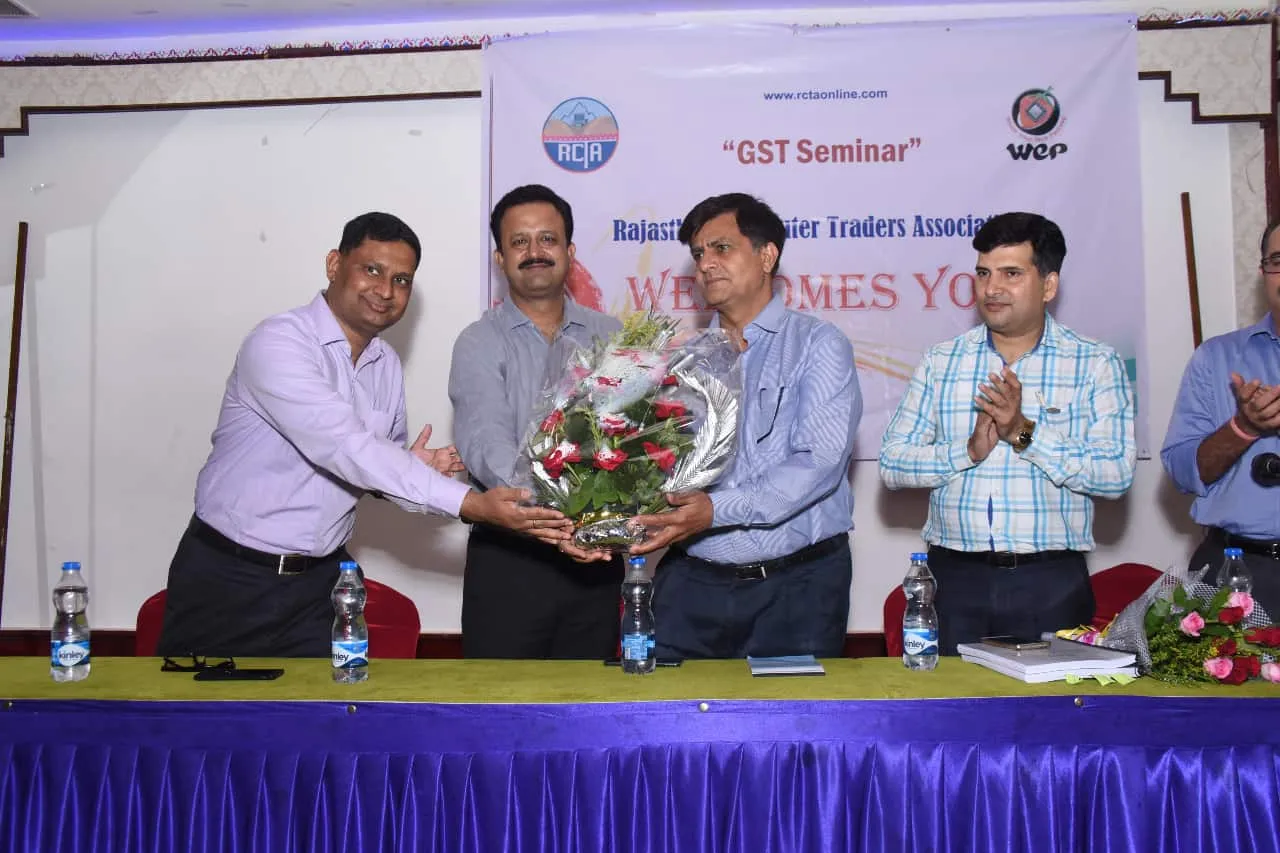 Rajasthan Computer Traders Association (RCTA) recently organized a GST seminar in association with WeP Solutions Limited, a GST Service Provider (GSP).
The whole event was focused on educating the associated members about GST, to discuss returns to be filed and the procedure to file it. Through this the association wanted to prepare the members about the post GST proceedings.
Sanjeev Arora, CEO, WeP Solutions Limited attended the event with S. Pradeep, GM Finance on behalf of his whole WeP team.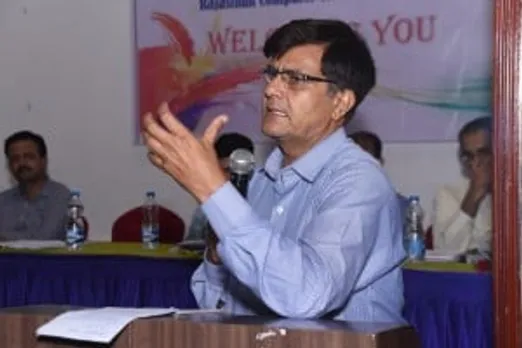 Harsh Vardhan Singh, Commercial Tax Officer-GST and Vinod Sharma, Additional Commissioner, Commercial Tax – GST marked their presence at the program as chief guests and guided the members about the whole agenda.
"The program addressed the common GST related doubts like: What is the GST, how it will work, how many returns to file in it, and what will be the procedure for it", told Daya Shankar Sharma, PRO, RCTA. S Pradeep, General Manager, Finance, Wep Solution Limited, explained in detail about every aspect of GST and shed light on GST related returns and there filings in his presentation. With this WEP's technical team also demonstrated WEP's GST enabled billing and return filing machine.
Vinod Sharma addressing the audience conveyed the original format of GST and explained the benefits being made through the whole implementation. The event concluded with a thank you note by Sugriva Singh Ranawat, President, RCTA in which he also expressed his own views on the agenda and said that GST would be a boon for all traders, especially in IT industry and good days of IT are coming now.  Soon, the association (RCTA) will be organizing a trader's  meeting where they will have a detailed discussion on how the last stocks should remain which will be called opening stocks after  the GST implementation and how it will get tax input and how it will impact on trade told Daya Shankar.