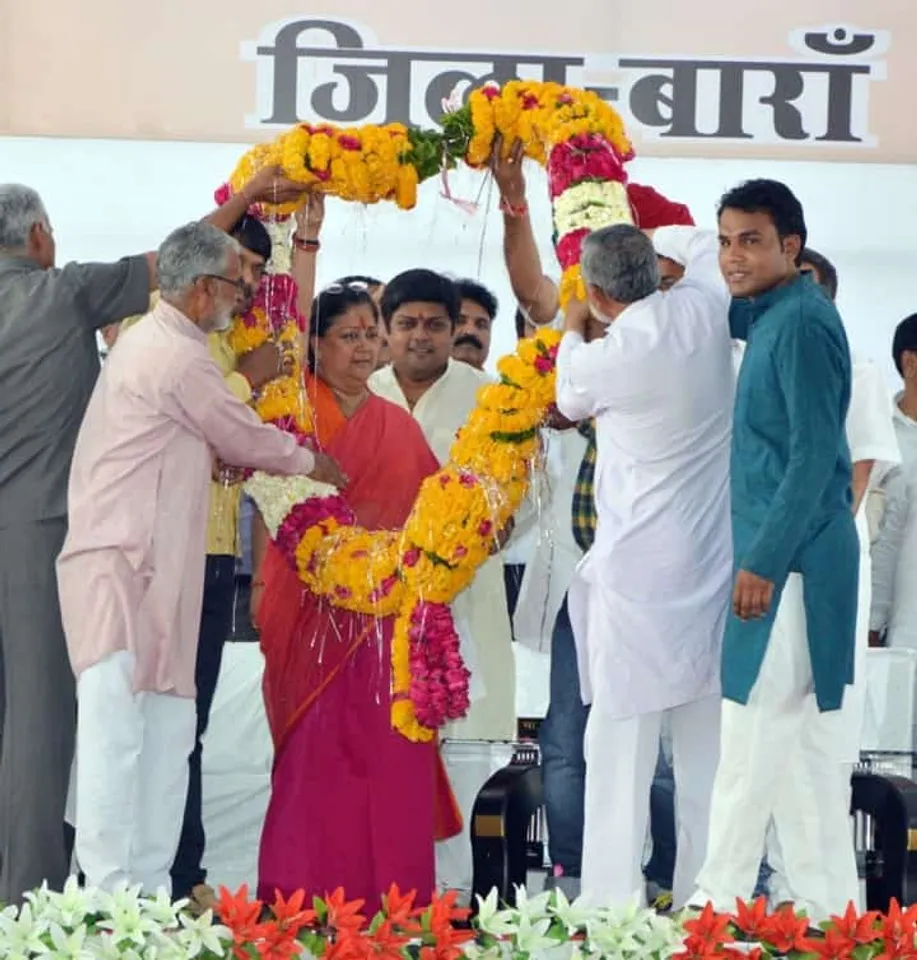 Rajasthan Chief Minister Vasundhara Raje took part in the first Digital Classroom of CISCO Networking Academy in Anta, Baran. In a multi node Video Conference, CM Raje interacted with students of ITI, Anta, ITI, Varanasi, CISCO Headquarters in Bangalore, Chief Minister's office in Jaipur and JDA.
Speaking on the occasion, Chief Minister said, "it is time that we looked beyond smart cities. It's time for Smart Villages". Raje urged students of the ITI to grasp this opportunity to equip themselves with skills that are global and make a better future for themselves.
Anta, ITI, is one of the only four ITIs in India which are being developed as Digital ITIs. CM Raje had a detailed interaction with Dinesh Malkani, President, CISCO Systems India and thanked for being an able partner in the governments' efforts in realizing the dream of Digital Rajasthan. Malkani assured Raje that they would work with the government to set up 25 ITIs after the Anta model and these ITIs would impart instruction in technical skills, business skills and soft skills and at the same time, train Master Trainers. The course content would be global in nature and trainees would receive global certification, which would open up new opportunities of employment in India and abroad.
The government's engagement in PPP with CISCO stands out as only 4 ITI's in India – Varanasi, Chhapra, Noida and Anta (Baran) are part of this Digital Classroom network. In the next phase, CISCO shall take up one ITI each in the 7 divisions of Rajasthan. These digital classrooms will transform the ITIs into Digital ITIs where through cloud computing 'Any Where, Any Device' Learning and Real Time Recording would be possible. The content would be the same as taught by CISCO in Europe and USA. The Digital Classrooms would allow industry interaction. CISCO is also working with the state Government in creating two 'Smart Villages' in the state.
During the event, Chief Minister was accompanied by Prabhu Lal Saini, Agriculture Minister, Dushyant Singh, MP, Jhalawar, Younus Khan, PWD& Transport Minister, Babu Lal Verma, Minister of State, Transport, Rajat Mishra, Secretary, Skill Development & Employment, Gaurav Goyal, MD, RSLDC, and Dr. S.P. Singh, Collector, Baran.