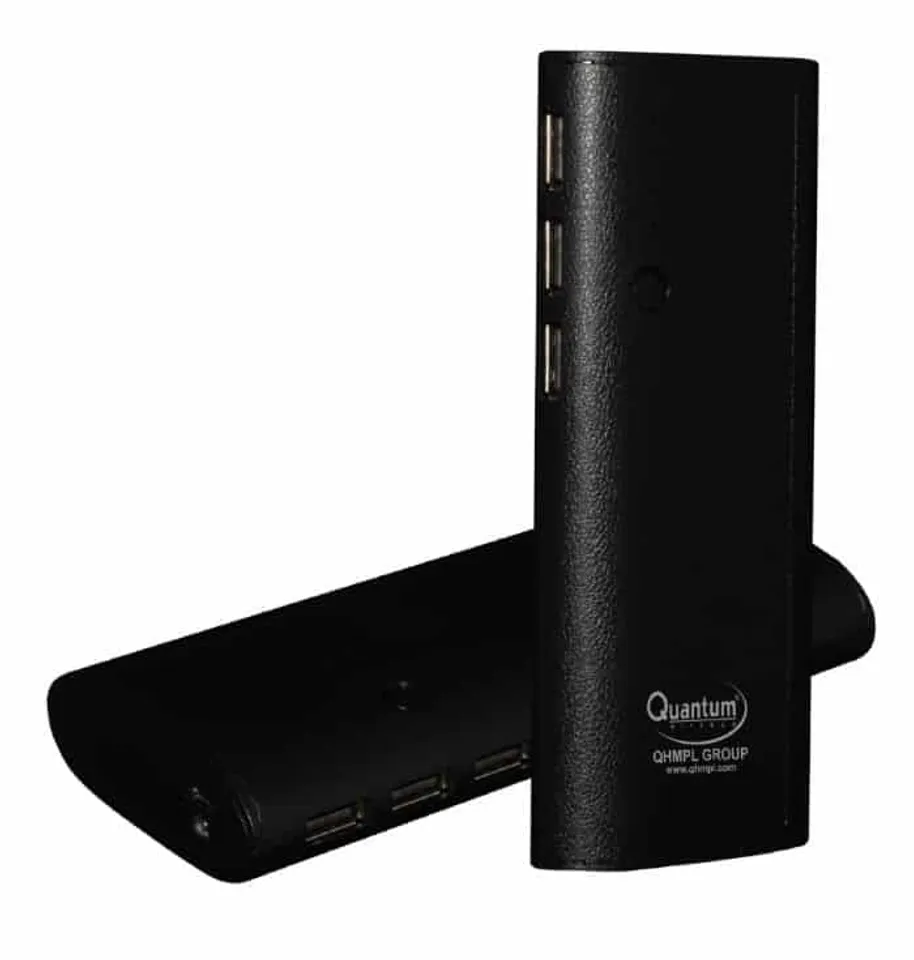 QHMPL announced the launch of its portable and durable QHM'10000mAh Power Bank equipped with 3 USB Ports priced for Rs. 1599 only. The high capacity 10000mAh is integrated with LED Indicator and keeps the user's battery status in check.
A BIS certified product, the power Bank is fortified with several safety features such as over voltage protection, short circuit, over discharge and over current protection. The high-powered Lithium-ion battery ensures faster charging, with 10W output. It offers a maximum output of 5V-2AMPS, a conversion rate of up to 80 percent and adjusts the output as per the connected device. The device supports over 500 times of charge/discharge cycles.
Speaking on the launch, Mr. Ashish Mutneja, Director – Quantum Hi Tech says, "Our dynamic lifestyle brings the need to carry more than one device. Understanding the needs, the Power savior also needs to move away from traditional and bring multi-tasking worry free. The newest with 3 USB Ports, massive battery and lightweight design answers all"
The Power bank is now available in shades of White and black, with the leading retail and online portals across India.