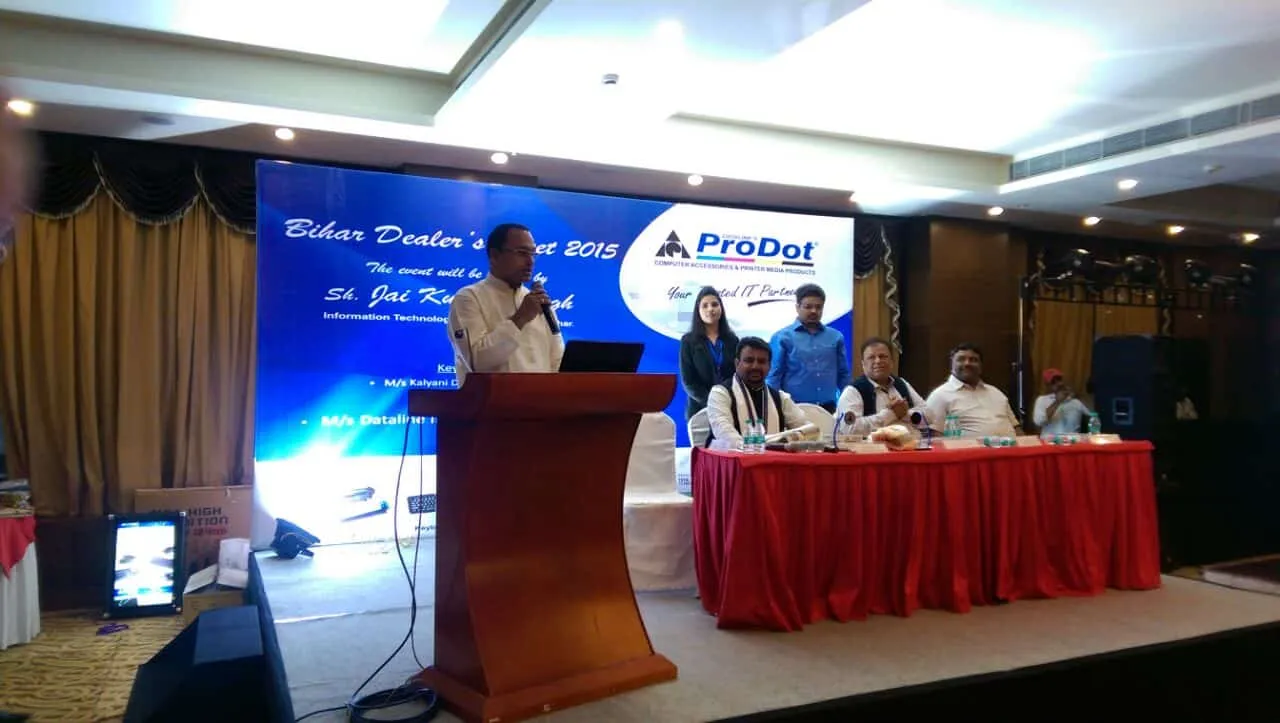 Patna
ProDot Group added another feather to its cap, with the launch of its new product ProDot Maximum Security (an extention of ProDot Antivirus) and new model of Keyboard KB247 at Partners meet conducted in Bihar on March 23.
The event was inaugurated by Dr. Anand Mohan Jha, Member of Human Right Organization (Govt. of Bihar). This event was also graced by Dr. Anil Sulabh, president, Hindi Literature Organization, Bihar.
Dr. Anand Mohan Jha addressing partners said, "ProDot's presence in Bihar from last 24 years is commendable and leads to the growth of IT sector in Bihar. I am so delightful to launch new anti virus product ProDot maximum Security and new keyboard. Company's vision to connect 1 Lac IT dealers via online platform is a superb idea.'
Along with introducing of new products, company showcased its vision and plans to help grow its partners catering great turnovers year over year. As the company growth in India has been driven predominantly by compatible cartridges and computer accessories and peripherals, while both these categories are leading sales volumes in their respective segment.
It also introduced its new visionary approach to connect 1 lac IT partners via online platform. This project is promoted by Pradeep Aggarwal M/s Dataline Imaging technologies (P) in entire Bihar.
Partners were really excited about new vision of the company which is hoped to work well in near future.
Expressing gratitude to their channel partners, Pramod Rajpal, CEO and founder , ProDot said, "We are deeply humbled by the faith as well as trust of our channel partners they had in us and will strive to achieve even higher benchmarks in customer satisfaction."
He also thanked company's valued customers, business partners, associates, and all his colleagues at ProDot for this remarkable feat. Company assured that it will continue the endeavor to bring many more million smiles by introducing more advanced products and  services across all segments.