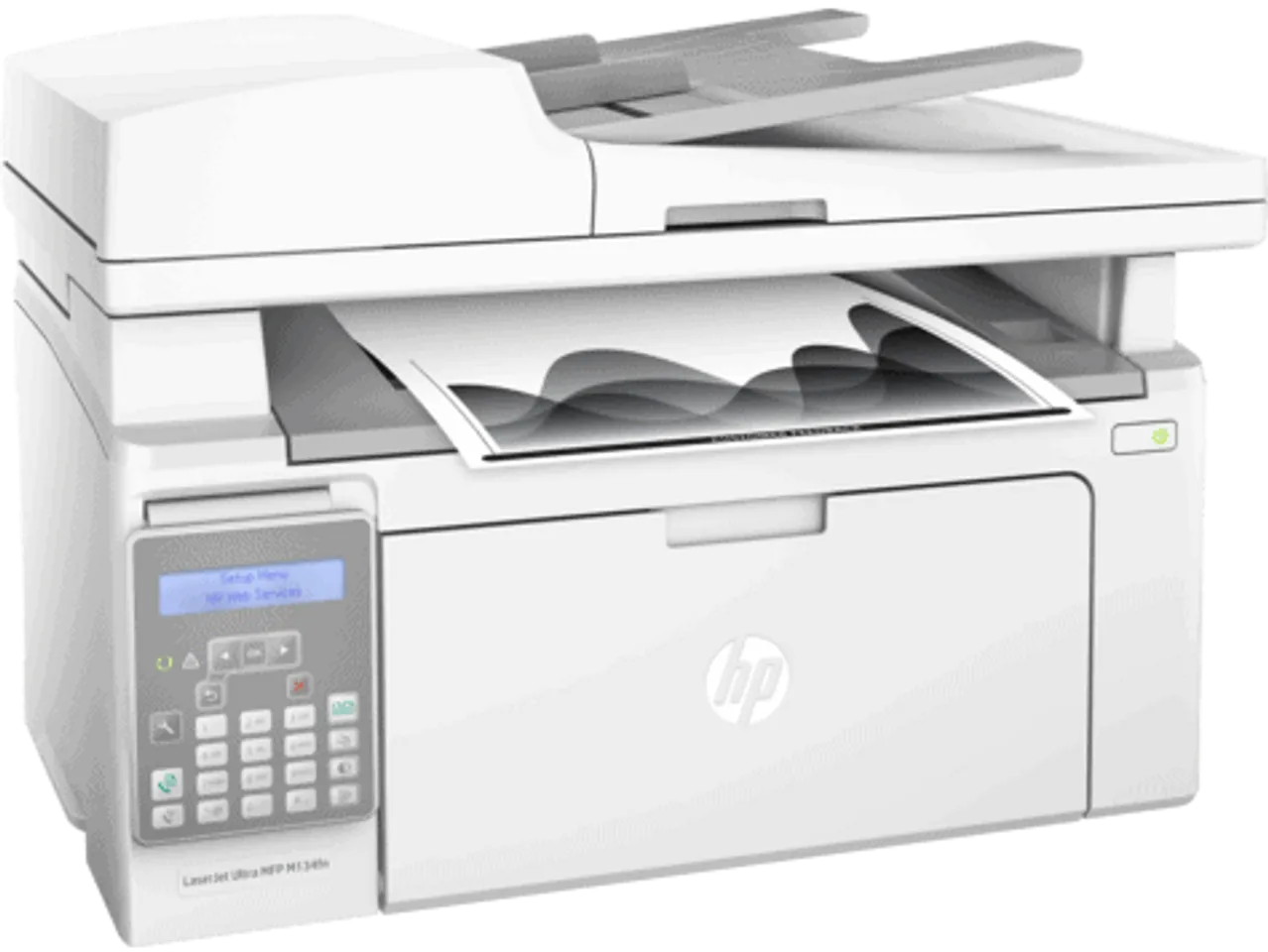 New HP LaserJet Ultra and A3 MFP extend HP's high-quality LaserJet portfolio, expand choices for SMBs
HP Inc. unveiled an innovate line-up of new LaserJets that make high-quality, reliable printing more cost effective and mobile-enabled1 for entrepreneurs and SMBs in India.
Highlights of HP's new LaserJet portfolio include:
Powered by Jetintelligence, the HP LaserJet Ultra MFP M134fn prints up to 6,900 pages  that can last about two years out of the box at 60 percent  lower cost. While bringing high cost efficiency and mobile printing to businesses, the new LaserJet Ultra MFP extends from HP's high-quality LaserJet portfolio.
The first MFP in HP's new A3 portfolio, HP LaserJet MFP M436 series offers a compelling combination of HP quality, reliability and built-in networking in an affordable, desktop A3 MFP. The new MFP will expand the choices for businesses who want to use HP.
"Today's fast-paced and mobile world requires businesses to look for ways to improve productivity at work," said Parikshet Singh Tomar, Director, Printing Systems, HP Inc. India. "The new HP LaserJet Ultra is designed to meet the needs of small offices today, while extending the high-quality experience synonymous with HP's LaserJet portfolio. We are also excited to extend the HP experience to customers and partners who have been eagerly awaiting a high-quality and highly reliable choice for their A3 MFPs."
See the video here: pic.twitter.com/zaAOKym0UL
Better cost-efficiency and convenience
Powered by JetIntelligence, the HP LaserJet Ultra MFP prints 22 percent faster at 22 pages per minute (ppm) 5, with the first page out within 7.5 seconds6. Cost per page is also reduced by 60 percent 4, while print quality has improved with the Black Precision Toner technology. The toner seal in Original HP toner cartridges with JetIntelligence is also automatically removed during installation, making cartridge replacement a lot easier and faster.
The new HP LaserJet Ultra MFP comes with 3 toner cartridges, giving users up to 6,900 high-quality printed pages or two  years of reliable printing out of the box. The MFP further supports mobile printing with HP ePrint, Apple AirPrint 1.5 and Google Cloud PrintTM 2.0, enabling easy and seamless printing from one's notebook PC, tablet or smart phone.
HP LaserJet Ultra MFP has a clean, compact design with a white finishing that easily blends into the environment. The MFP also comes with an infinity scan-glass design that makes it easy to slide paper on or off when scanning.
For users who only require printing, HP is also introducing the new HP LaserJet Ultra M106 series, which will be available at INR 15,699/-
Better reliability and productivity
HP recently announced its bold move to disrupt and reinvent the A3 copier segment. The new HP LaserJet MFP M436 series is the first MFP in HP's new A3 line-up that is designed to offer a cost efficient option for high-speed, high-quality and highly-reliable printing in small offices.
This reliable, affordable A3 MFP can boost productivity with quick and easy copying and printing at up to 23 pages per minute5. Networking is built in and workflows can be simplified with efficient scan and copy solutions. The HP LaserJet MFP M436nda comes with a 100-sheet automatic document feeder7, enabling easy two-sided scanning and copying.
New HP LaserJets, ScanJets for businesses
HP is also launching a range of new entry-level LaserJets to address the wide-ranging needs of businesses in China. Powered by Jetintelligence, they are more compact, print more quickly with faster first page out as well. Furthermore, HP ePrint and WiFi Direct enable easy, seamless printing from mobile devices while HP Auto On/Off technology help to reduce energy use.
The HP LaserJet Pro MFP M132 series can print up to 23 pages per minute, while the HP LaserJet Pro MFP M277 series can print up to 30 pages per minute. For users who require only printing, they can choose from the new HP LaserJet Ultra 106 series that also come with 3 toner cartridges, the HP LaserJet Pro 203 series or the HP LaserJet 104 series.
Together with the new HP LaserJet Ultra 134fn and the HP LaserJet MFP M436nda, the new LaserJet portfolio will be available from October 2016.
For more information about the new HP LaserJet portfolio, please visit www.hp.com/in/LaserJetUltra
Additionally, HP has unveiled four next-generation business scanners that are faster and more robust. The new HP ScanJets can help businesses and organizations accelerate their transition to digital processes as they embark on transformation with the Digital india initiative.
The new ScanJets now come with an optional Wi-Fi accessory that simplify the ability to connect to mobile devices and scan from anywhere in the office. This feature will be especially useful for businesses in the healthcare, banking, insurance and legal verticals. With the HP JetAdvantage Capture app, users can easily capture, store and route digital files from a mobile device.
For businesses who only require scanning up to 2000 pages per day, HP is also introducing a new entry-level HP ScanJet Pro 2000 s1, which can quickly and reliably digitize documents with scan speeds of up to 24 pages/48 images per minute while offering one-pass duplex scanning.
Pricing
New HP LaserJets series
HP LaserJet Ultra MFP M134nda – INR 89,068/-
HP LaserJet Pro MFP M132 series, from INR 11,237/-
HP LaserJet Pro MFP M227 series, from INR 23,000/-
HP LaserJet Ultra M106 series, from INR 15,699/-
HP LaserJet Pro 104 series, from 8,798/-
HP LaserJet Pro 203 series, from 12,199/-
New HP A3 MFPs
HP LaserJet MFP M436 series, from INR 49,179/-
New HP ScanJets
HP ScanJet Pro 2000 s1, from INR 22,754
HP ScanJet Pro 3000 s3, from INR 32,112
HP ScanJet Enterprise Flow 5000 s4, from INR 53,568
HP ScanJet Enterprise Flow 7000 s3, from INR 66,932