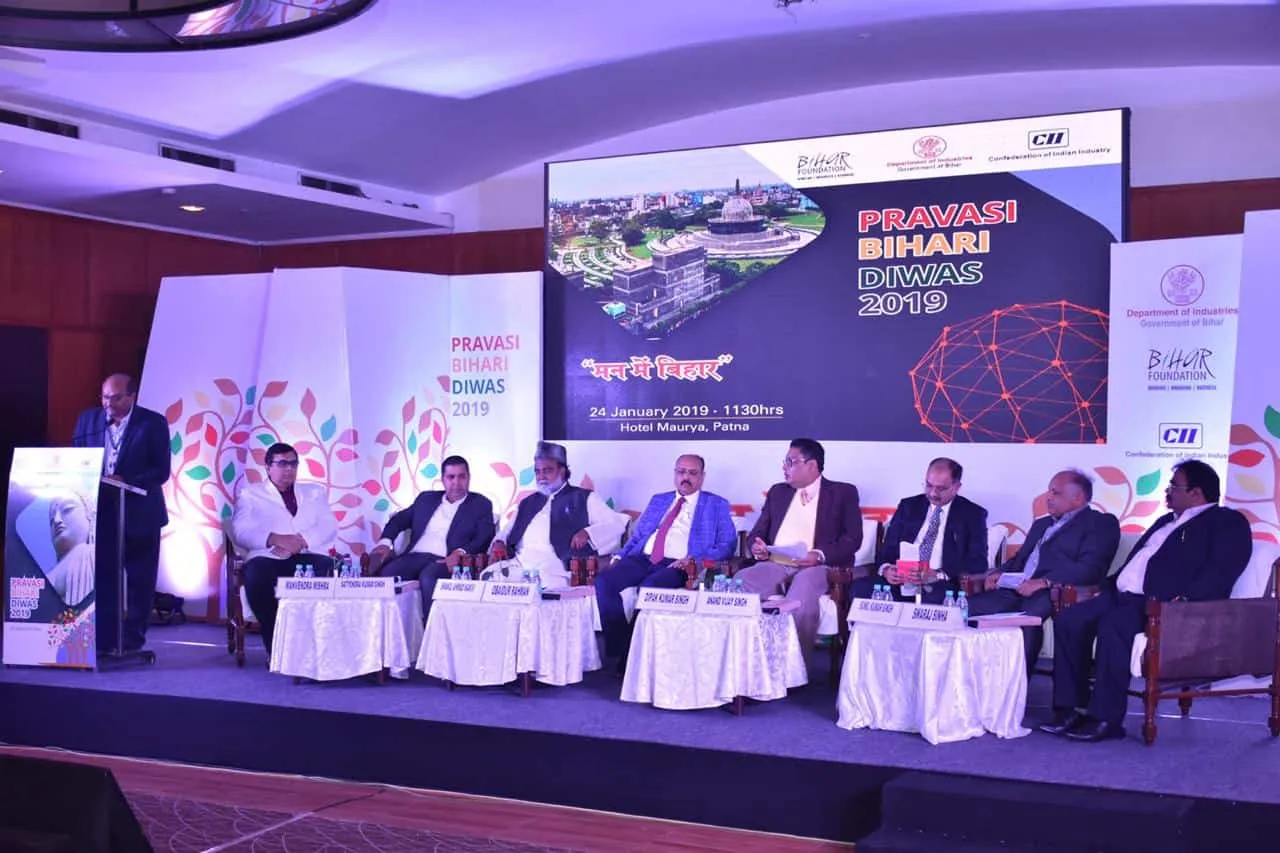 Pravasi Bharatiya Divas 2019 was organized for the first time in the state on the basis of the Pravasi Bharatiya Divas. The objective of this event was to give the platform to overseas people of Bihar to work close with Bihar Government.
The main purpose of the Overseas Bihari Divas 2019 is to make Bihar a better market place and how Bihar can contribute for possible employments opportunities.
In his welcome address, P. K. Sinha, Chairman, CII Bihar State Council and Co-Founder, Astrik Group of Companies, said, "Bihar is the land of boundless possibilities and opportunities and in the recent times the work has been done in the manner of economic and infrastructure structure in Bihar."
Keeping in mind, Sinha seeks to migrant Biharis in his state to invest in the possibilities available in different areas for more economic and social progress in the state.
Referring to the works of the Honorable Chief Minister of Bihar, Sinha also highlighted how Bihar is leading the path of progress in the efficient leadership of Chief Minister to promote the industry.
On this occasion, Investment Commissioner, Bihar Government and Co-MD, R S Srivastava highlighted that how the Bihar government has decided to make land available for industries in the service sector to progress in the field of human resources.
Deepak Kumar Singh, Principal Secretary, Labor Department, Bihar Government said that the state government is working towards opening of the Center of Human Development and Counseling within the state and outside the country and assured that these centers will be opened soon.
In the end, attendees agreed that such kind of events should be organized in regular times so that the development oriented activities can be carried in people Bihar and outside to give them the platform so that they can successfully shed their responsibilities towards the country.