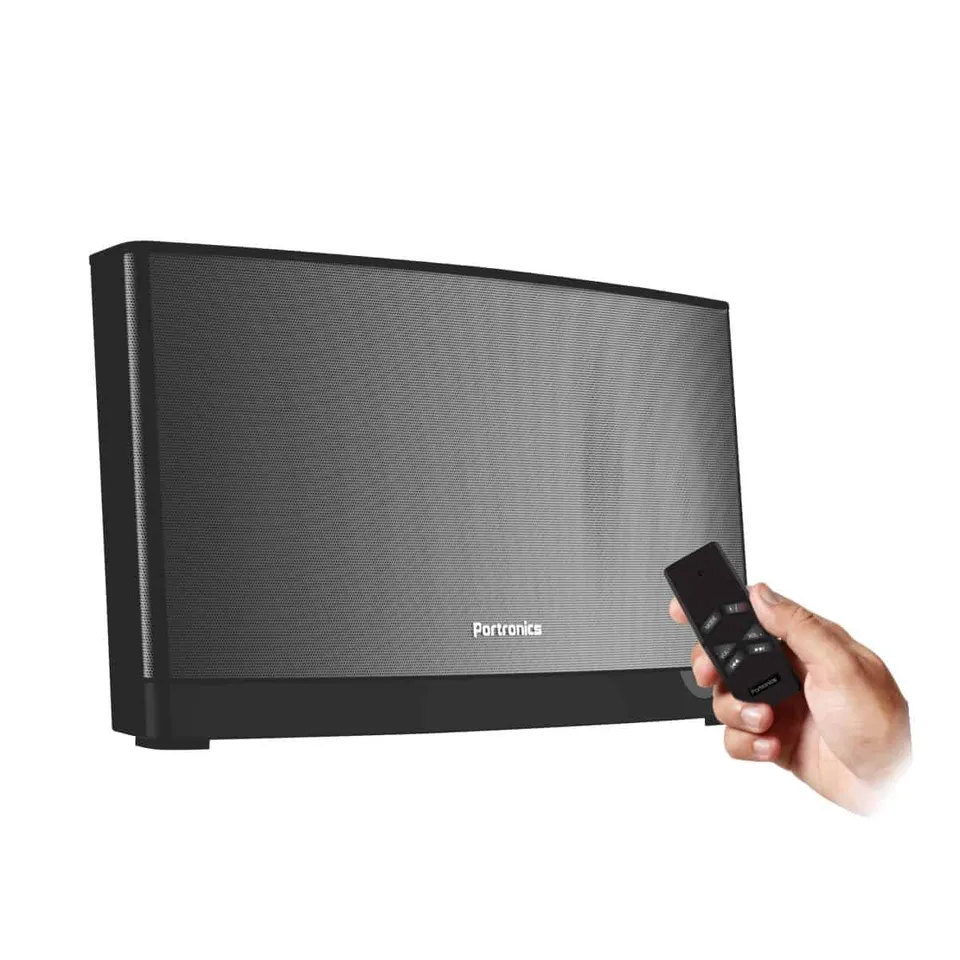 Portronics, a highly trusted name in the field of innovative and portable digital gadgets, has recently launched what it claims as being one of the most powerful Sound Systems in the market:  - "SOUNDCHIEF".
True to its name, SoundChief is a powerful and versatile sound system that offers 72W of Stereo sound that makes you feel the music.  With great sound, SoundChief offers cool premium looks, robust design and solid construction quality.
A flat TV usually provides average sound quality from its inbuilt speakers, SoundChief when connected to the TV gives a complete audio-visual experience while watching your favorite music channels, movies or evening soaps.
SoundChief gives Home theatre quality at a cheaper price and is handy to use. Wire clutter is minimized with Bluetooth and other connectivity options like AUX, USB, Micro SD card, and COAX cable. Also with these options you can play music from devices like TVs, mobile phones, tablet, laptop, DVD/CD player and other devices.
It comes with a remote control that gives you convenient control to all functions. It has a safety cable lock at its back so that hotels can keep it safely in rooms and let the guests enjoy great music.
Pricing and Availability:
The new Portronics SOUNDCHIEF is priced at INR 5999/-. It is available in elegant black color with great finish. For additional information please visit, http://www.portronics.com.