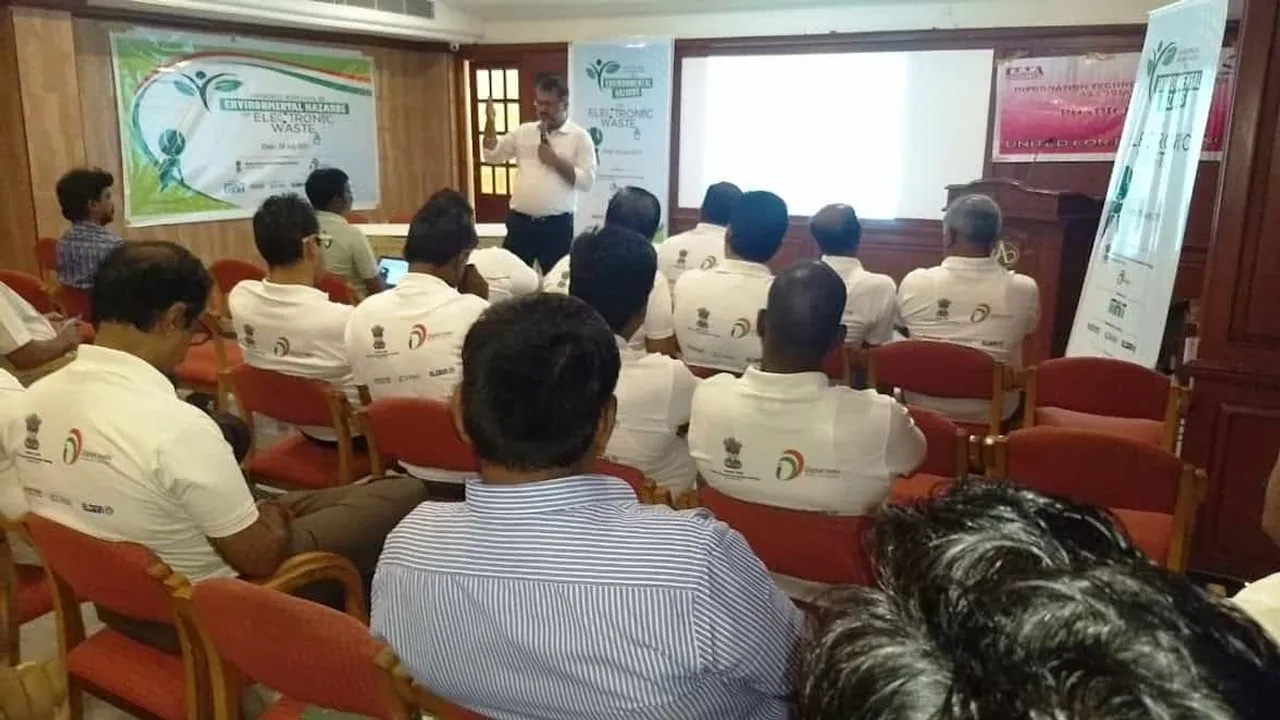 ITTAPDY , Information Technology Traders Association, Pondicherry,  recently participated in an awareness workshop on 'Environmental Hazards of Electronic Waste'.
The event was organized in association with the ministry of electronics & IT, NASSCOM foundation and CEAMA in Pondicherry.
The workshop was aimed to spread awareness on electronic waste in the society so that the adverse impact on environment and health can be reduced.
Some of the key objectives behind conducting the workshop as shared by D.Soundarapandian, President, ITTAPDY were:
Raise awareness among different stakeholders on various aspects of e-Waste management
Strengthen the existing e-Waste management system
Address key issues and challenges in e-Waste management
To promote various opportunities for stakeholders in the e-Waste value chain
"The key aspects of e-waste management was deliberated in accordance with the e-waste management rules 2016 with a focus on: scenario of e-waste management in India, e-Waste scenario in Pondicherry, salient features of the e-Waste Management Rules 2016, specific focus on responsibilities of SPCB and how to fulfill them, responsibilities of manufacturers, bulk consumers under the new e-Waste Management Rules" said the ITTAPDY president.
At the end of the workshop, participants' understood what E-waste exactly means and also the social and environmental impacts were cleared. The attendees were able to map their personal aspirations as E-waste managers. They also got assistance in implementation of the EPR plans for their respective organizations", added D.Soundarapandian.