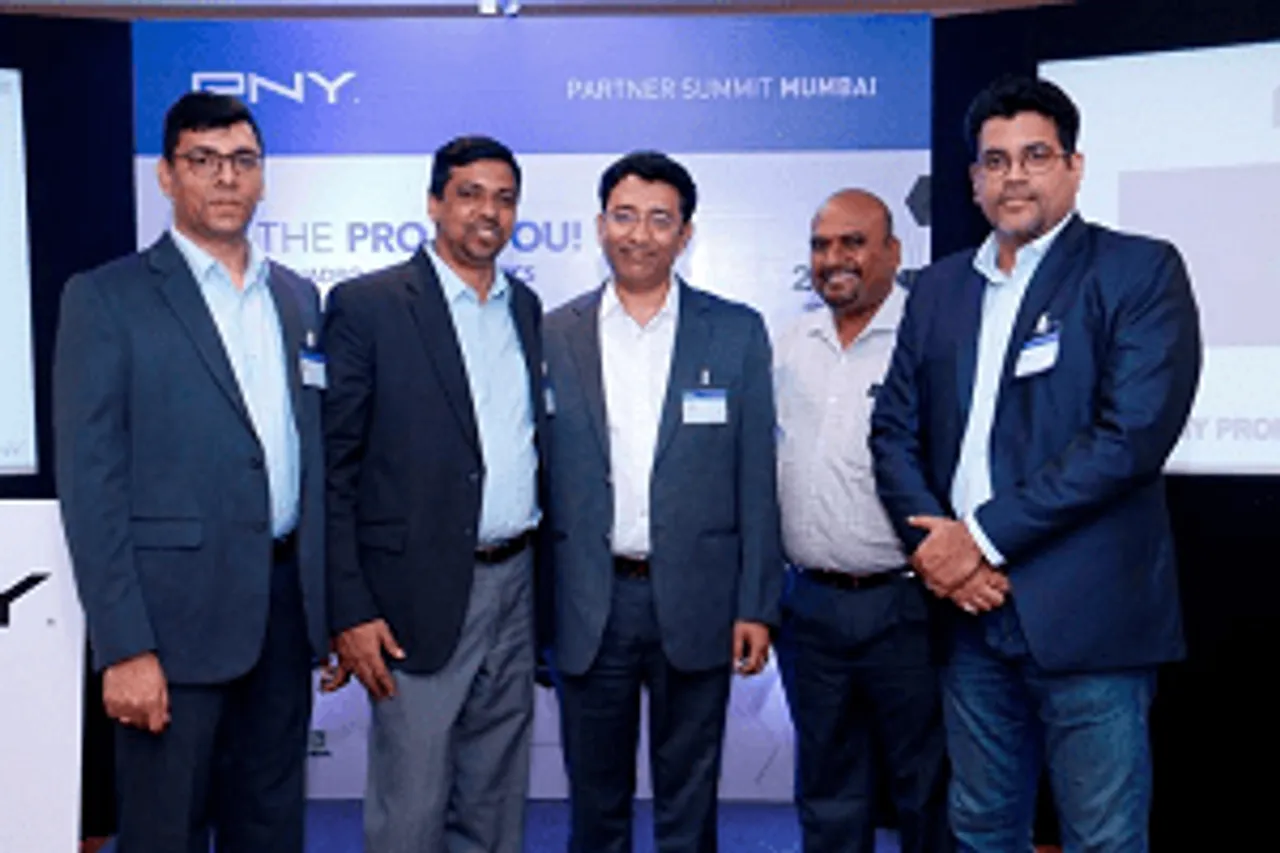 PNY Technologies, a leading manufacturer and supplier within the Flash Memory, Solid-State Drive, Graphics Card, and Memory Upgrade OEM markets, announced today the successful completion of 4 city event "Be the Pro in You".
"The purpose of these events was to get ourselves out of our offices and hear out from the partner community regarding the day to day challenges they face. Events like these have helped partners to understand the future market scenario and appreciate the product roadmap from PNY to equip them in the dynamic markets cape," said Mr Talus Arukalil, Regional Manager - MEA & India at PNY Technologies Middle East FZE. "The 4 city events were of great success and we are overwhelmed by partner community's interest; this will help us collectively grow our business and create profitability through reciprocated learning and best practices."
All 4 events were a huge success and it was well attended by over 300+ partners who hailed from different geographies. Conducted in association with Nvidia the visual computing leader, this series mainly focused on deriving the right configuration of the visual computing devices such as graphics cards.
Often it is seen that a mismatch in the right product/solution to computing requirement results in the lacuna of performance. Critical business insights, as well as valuable experience about the graphic card market, were shared during this meet and PNY Technologies' effort to reach out to them was also well appreciated.
"It is our pleasure to host such special meets to connect with newer partner community. We kick started our operations in India with a focus on actively engaging with customers as that is essential to our mutual business success. We look forward to reaching out to more customers in other cities in future partner meets,
"
said Manges Karhaadkar, Country Manager at PNY India. 
"
I am glad that PNY and its partner base share the same vision of providing our customers with leading technology and product enhancements to satisfy their every need."
With channel engagement at the core of PNY's business strategy 'Be the Pro in You' meet successfully reached out channel partners in Delhi, Mumbai, Bangalore & Hyderabad. This event provided a platform for partners to share their ideas, discuss strategies and explore new growth opportunities with global inputs from PNY & Nvidia team.
Additionally, PNY launched its exclusive online portal. The portal is intended to help consumers select the precise graphics card based on their professional needs.