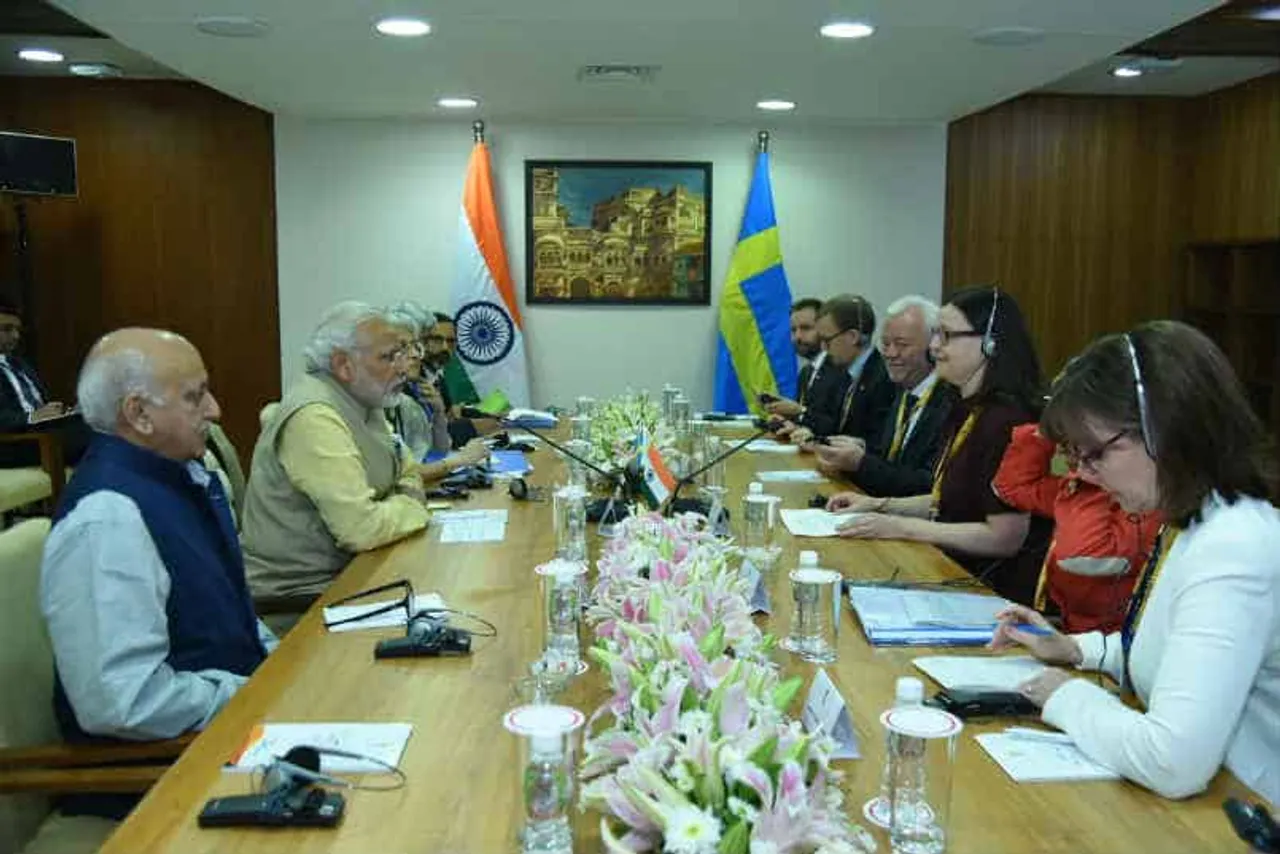 Prime Minister Narendra Modi on Tuesday met Swedish Education Minister Anna Ekstrom and pitched India's potential for investment in green technology and flagship ventures like the 'Smart Cities' project and 'Skill India'.
In the meeting on the sidelines of Vibrant Gujarat Summit going on here, Modi recalled Swedish Prime Minister Stefan lofven's visit to India last year for the "Make in India" event and said India was thankful for the Scandinavian country's support.
"India offered considerable potential for Swedish investment in green technologies, smart cities, skill India and Digital India.
"Our trade and investment relations were strong with current trade of $2 billion which both sides had agreed to increase to $5 billion over the next three years. Two way investment was also robust with Swedish companies having invested $1.2 billion in India and Indian companies $700 million in Sweden," Modi was quoted as saying in an official statement.
Welcoming Ekstrom, Modi also expressed happiness at India being chosen as the focus country at the Stockholm Cultural Festival in August 2017.
He expressed gratitude for Sweden's support for India's membership of Missile Technology Control Regime (MTCR) and Nuclear Supplies Group (NSG) as also for India's permanent membership of a reformed and expanded United Nations Security Council (UNSC).
The Swedish Minister also said that her country was committed to the efficient implementation of the Joint Statement signed during Lofven's visit to India.
"Sweden remains committed to partnering India in various sectors. The India-Sweden Business Leaders' Round Table was also very active and showed the great potential in pursuing profitable partnerships with India," she said.
She also reiterated the invitation from Prime Minister Lofven for Modi to visit Sweden.
The 8th edition of the Vibrant Gujarat Global Summit is being be held here January 10-13 with the central focus of "Sustainable Economic and Social Development".