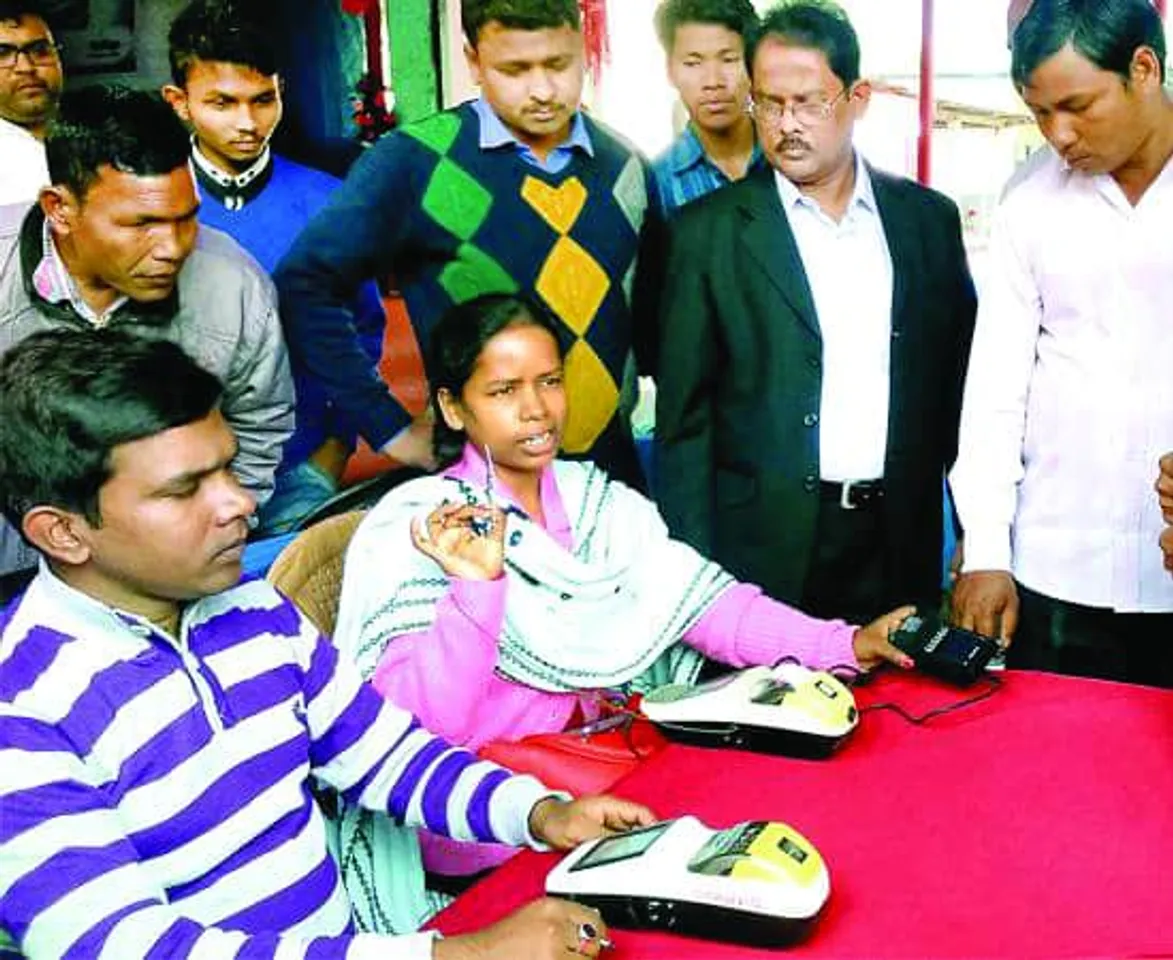 On the call of Digital India, West Bengal Government has initiated digital village program. Under this, in order to create the first digital village PSU Bank has adopted Phadhabari village on the outskirts of Siliguri.
Recently bank has driven a workshop to guide villagers to do cashless transactions, which took place in Adarsh colony. Retail POS machines or swipe machines were distributed to the village stores. People in village were trained to use the machines.
Actually, Phadhabari is the adjacent town of Siliguri, while it comes under Rajganj block of Jalpaiguri. It is a small village with population of about three thousand. Only trade center in this village is a Wednesday haat. From which villagers buy stuff for whole week. Apart from this haat, there are 7 to 8 shops, where from now on cashless transactions will take place and after that it will be integrated in haat too.
However, there is no branch of any bank in the village. Villagers have to go 11km away for banking services. Bank of India, on behalf of the village, has installed a CSP (Customer Service Point). After this facility, about 1,500 bank accounts have been opened. Sushant Sarkar Das, Zonal Manager, Siliguri Bank said, "We have visited the area two or three times. Our goal is to build Cashless Village. It is going to be the first in the State. For the next village, we have chosen a tribal village in Alipurduar district.