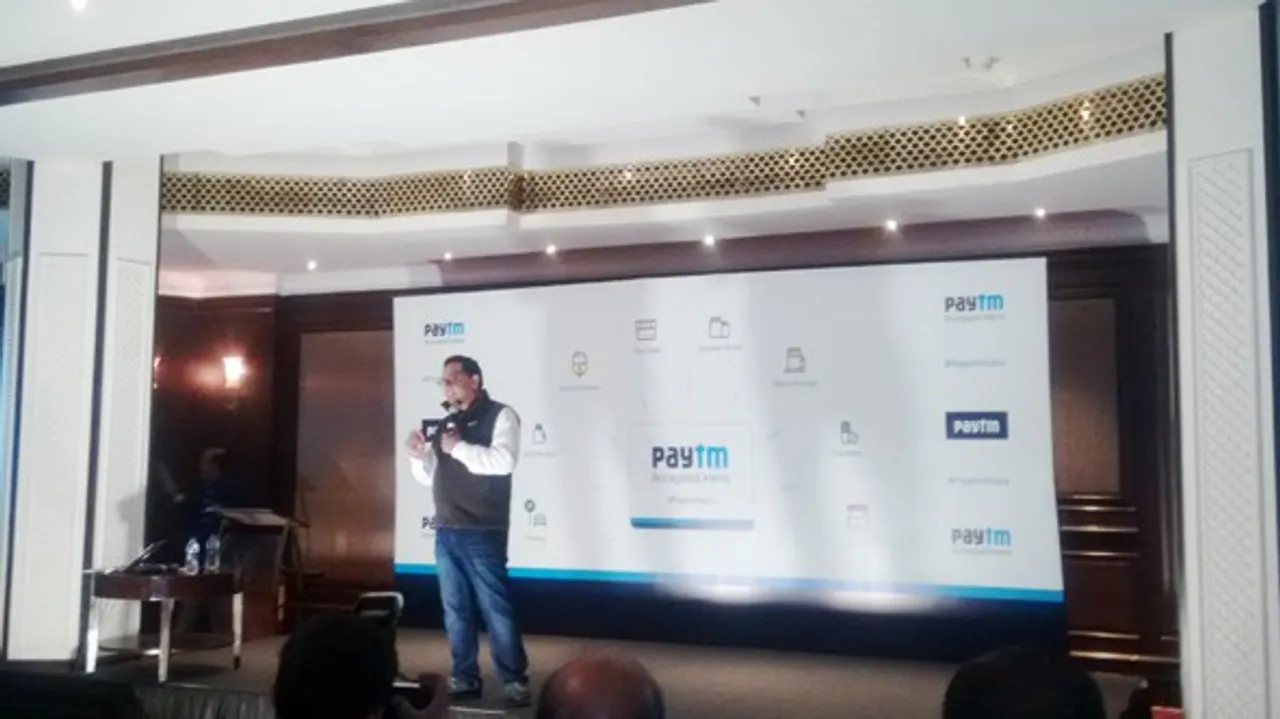 Introductory 0% fee for rupay, visa, master, mastreo debit cards
Paytm updated its app to launch India's first APP POS allowing all small & medium merchants to accept all card payments including Rupay, Visa, MasterCard and Maestro.
Under "Accept Payment" icon on new updated App, small shopkeepers and businesses can self declare their details and give bank account details to start receiving payments instantly.
Speaking at the launch, Vijay Shekhar Sharma, Founder and CEO – Paytm, said, "India needs a very innovating mobile pos machine and Paytm has already been accepted by many merchants. By extending our merchant network to all other payment networks, we are enabling digital payments to a very large number of Indians."
The company aims to empower over 15 million merchants across the country by enabling them to accept debit and credit card payments at zero setup fee and zero introductory transaction processing cost.
Vijay further added, "We are on a mission to democratize payments and empower even the smallest merchants to be able to accept credit and debit card payments from their customers. We are very proud that we are able to contribute to the digitization of our economy. "
Backed by a strong ecosystem of customers and merchants, the company is currently registering over an average of 5 million transactions worth with an annualised GMV of Rs. 30,000cr.
https://www.facebook.com/dq.week/videos/731823423649740/
Over 15,00,000 offline and online merchants across India accept Paytm as their preferred payment mode. Paytm is accepted everywhere including taxi, autos, petrol pumps, grocery shops, restaurants, coffee shops, multiplexes, parking, pharmacies, hospitals, kirana shops, newspaper vendors and many more. Paytm can also be used to pay at thousands of apps & websites for services like recharges and bill payments, movie tickets, travel bookings, food ordering and shopping.
Currently there are only 1.4 Mn POS Terminals across the country to serve over 750 Mn Indian consumers who have Debit/Credit Cards. Only 3.5% of all retail outlets in the country accept Debit/Credit Cards with near zero penetration in the mass retail segment which makes up more than 90% of all retail in India. With its assertive focus on mobile payments, Paytm is inching closer to its aim of making cashless transactions a way of life by developing alternate solutions to address this challenge.