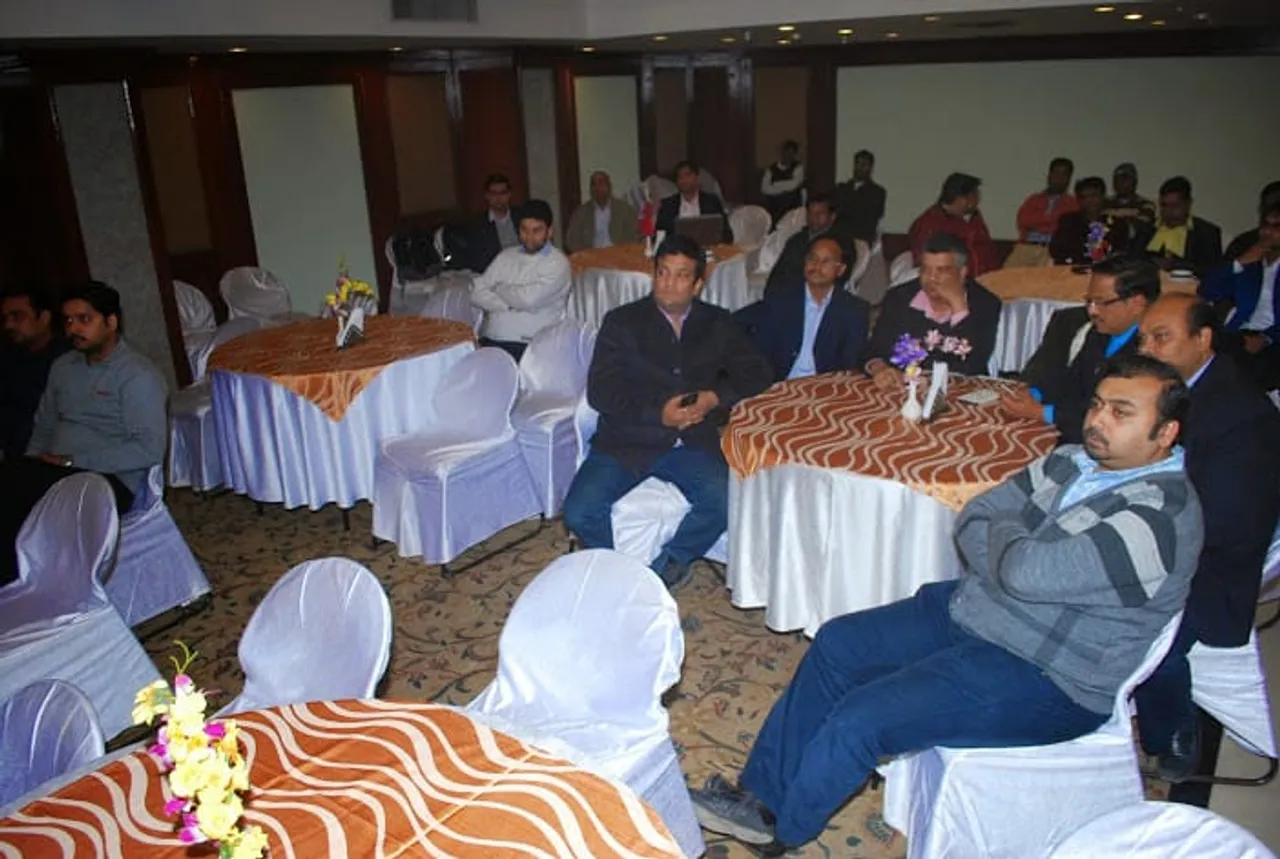 Cloud computing though still at its infancy in India is bringing almost or rather a full revolution in the technological landscape. With cloud in space, business enterprise will not only work better but will also realize the economic wastage that they have been occurring which can now be transformed into more profitable investments.
With cloud, loss of man powers can be saved, data can be stored and accessed from anywhere, employees can work from remote locations, administrators can verify or check the going on of their business operations without being at the location of the business.in,
Sify enterprise–grade cloud offer Cloudinfinit helps to carry out business seamlessly with minimum investment. Businesses can now leverage the power of virtualization, massive scalability, enterprise security and intelligent management layer. Krishna Avasthi, AGM and Branch Head, Sify, Ranchi reached Patna on 9th of January 2015 at Hotel Chanakya to deliver in detail about this new launch and attract interested partners to deal on the product offering. Sify's Cloudinfint provides the flexibility to choose the right cloud model- Public, Private or Hybrid as per one's business objectives.
The platform was made possible with The DQWeek's association  organizing Tech Caravan , Patna, an event series held in tier 2 and tier 3 cities offering IT partners, dealers  and solution providers an opportunity to be exposed to new business product launches by OEMs and vendors on a pan India scale.
Along with Sify, Canon also took the opportunity to showcase two of its printers, namely, LBP6030W and LBP 6230dn. Virvijay Singh, business development manager of Canon attended the event and presented the company's new product launch.
As per company literature, the former is a one of its kind Wi-fi printer with a Resident Buffer Memory of 32Mb and the fast FPOT of just 7.8 seconds in its category meant for small offices, the latter is a compact monochrome laser printer for home enterprises or small businesses equipped with network capabilities and allows multiple users to share the printer on an existing network suited for optimal resource sharing purposes.
With Cloud taking up the cornerstone of new and emerging businesses along with old organizations updating themselves, the need for Wi-fi shall become mandatory, making Canon's printer a must have for all.
With a participation of over 40 solution providers and printers from the city and around 28-30 unique names, it was worth noticing enthusiasm and literacy level of Patna when it came to a topic like cloud computing. The evening wrapped up with networking over dinner and cocktail, with more networking than dinner.