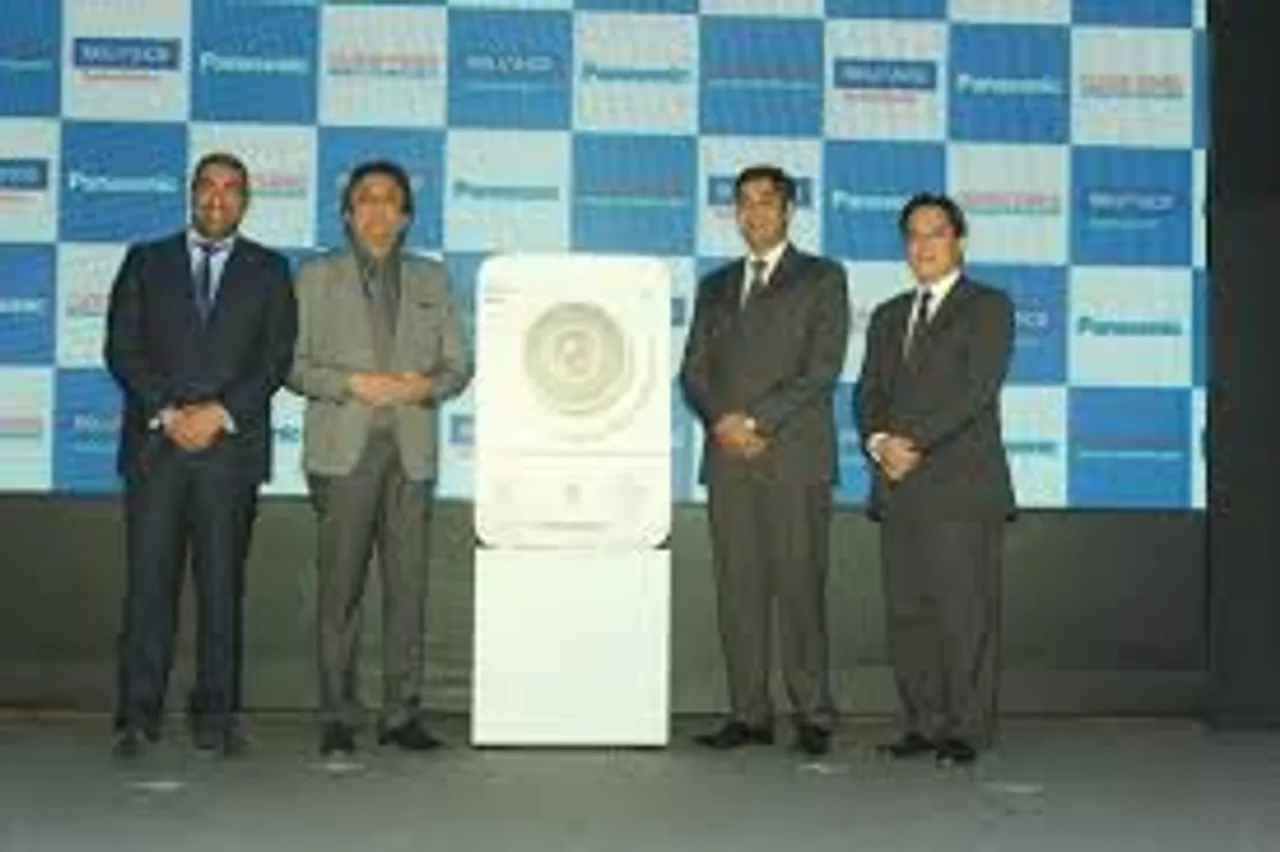 Panasonic India, in association with Reliance Communications (RCOM) has launched cloud video Intelli-Surveillance an end-to-end video surveillance solution with advanced analytics for the enterprise segment.
Combining Panasonic's global domain expertise in surveillance cameras and video analytics with Reliance's countrywide network and data center infrastructure, Cloud Video Intelli-Surveillance is designed as an integrated solution to bring advanced surveillance within easy reach to enterprises across the country. RCOM's Enterprise business arm will take this solution to the market, leveraging its deep relationship with over 39,000 businesses across the country.
Commenting on the partnership, Deepak Khanna, CEO, India Enterprise, Reliance Communications, said, "At RCOM, joint-offerings with global technology leaders is an important enabler of moving up the Enterprise product value chain. The coming together of Panasonic and RCOM to launch this advanced video surveillance solution marks a significant milestone in that journey of collaborative innovation. Not only does Cloud Video Intelli-Surveillance address the challenges of security management for distributed Enterprises and government agencies, its advanced Analytics features place actionable data within easy reach of customers. We are confident that this solution will be widely adopted in the market."
Providing physical security for Enterprises, particularly those with distributed operations is prompting organizations, authorities and individuals to devise effective response mechanisms today. Keeping these concerns in view, Panasonic, along with Reliance Communications, is among the pioneers to provide 24*7 access to video footage on any connected device: PC, Mac, Mobile phone and Tablet, while being on the move. The solution will find its use in almost all verticals, particularly Hospitality, Education, Retail, Healthcare and BFSI (Banking, Financial Services & Insurance) sectors.
Cloud Video Intelli-Surveillance is packed with a host of offerings, such as easy scheduling, managing IP cameras fully in the cloud and advanced cloud video analytics like Human Detection, Tripwire and many more. This solution also offers various advantages such as Alerts, API usage, User Management and HD-like image quality. With apps available for iOS & Android devices, one can easily access their cameras on-the-go. This allows for seamless checking of live streams and footage or receiving push notifications during the course of an event.
Manish Sharma, MD, Panasonic India, said, "With the launch of this cloud based Intelli surveillance solution, Panasonic and Reliance Communications aim to capture 20% share of the Enterprise security surveillance market in India by 2017. This launch is an important strategic step towards enhancing our existing security business by offering video analytics in combination with real time surveillance. Also, the new solution will surely enhance our presence in the market by bringing together the technical know-how and software skills that equip us with necessary assets to be able to respond to future demands for different verticals.
An efficient video surveillance management system demands significant amount of storage infrastructure, bandwidth, high-end cameras and a strong analytics platform. The partnership of Panasonic and Reliance communications signifies the coming together of all these parameters into one integrated solution.