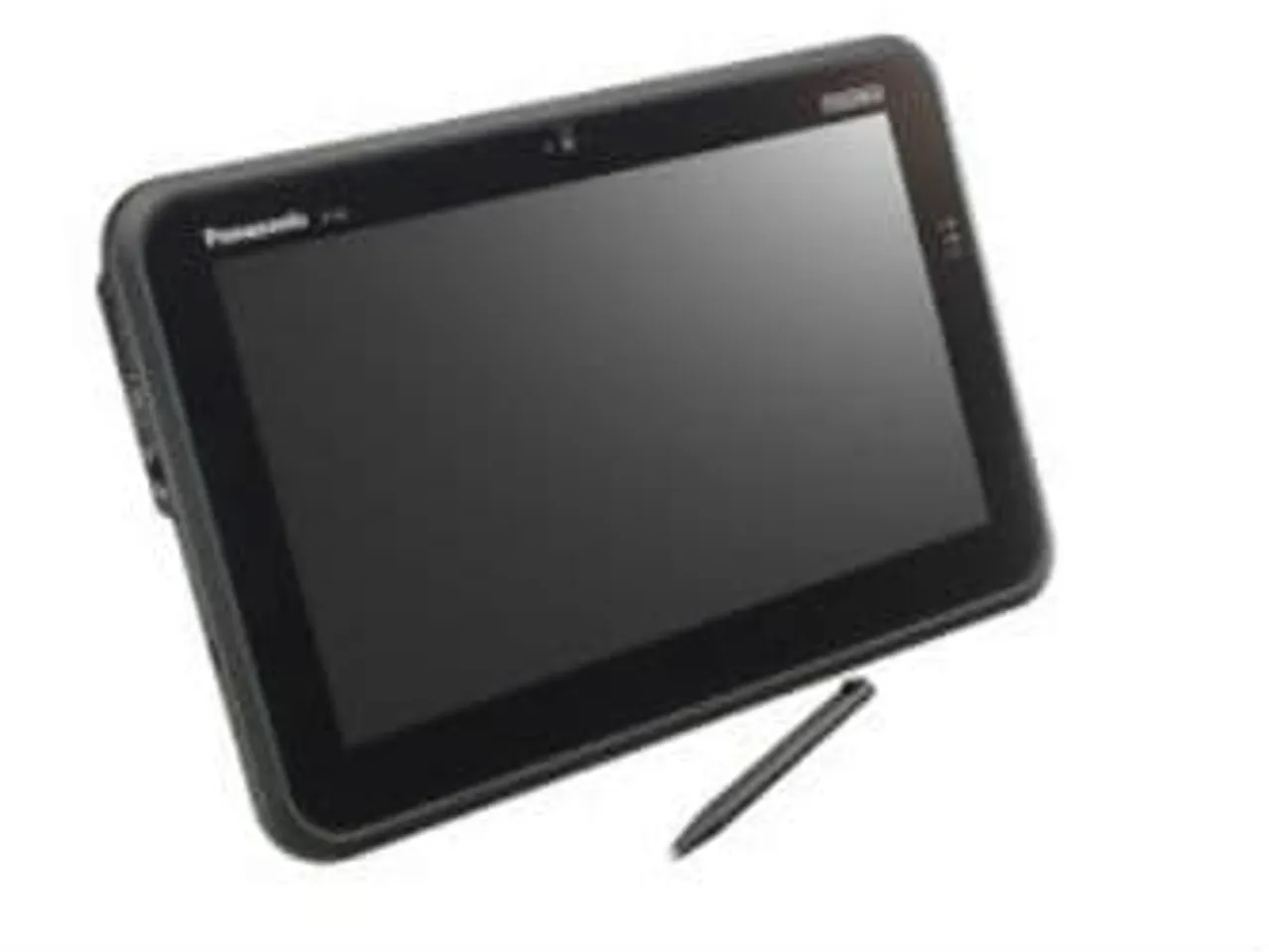 Panasonic added another model to its growing rugged portfolio, The Toughpad FZ Q2. The device is the company's first semi rugged 2 in 1 detachable notebook, designed to offer mobile consumers the very best of tablet and notebook functionality fused in a light durable business device.
Created specifically for tough outdoor businesses and work, the product can assist transportation and logistics companies to keep a real time track of their delivery schedules whilst working around the clock. Its semi rugged fanless outline designed for dust and dirt resistance, can aid manufacturing set ups   operating in tough exterior conditions to seamlessly perform their computing needs without any breakouts.
The device has a large 12.5" display for easy viewing and comes coupled with a capacitive pen suitable for annotations. Equipped with the latest 6th Generation Intel Core m5 vPro processor, the FZ-Q2 2-in-1 combines advanced performance with a flexible form factor, making it ideal for enterprise deployments. Features like dual band 4G LTE wireless are ideal for field service and transportation applications that require reliable connectivity while retail customers can benefit from its rugged durability and desktop cradle solution for hybrid POS systems and back office environments.
Additionally, the FZ-Q2 is equipped with a unique HDMI-in1 feature for the cable industry and on-site diagnostics. Its flexible form factor combined with true enterprise-grade features make the FZ-Q2 ideal for highly mobile jobs that demand a semi-rugged tablet. From technicians on the road to personnel's working in the office and the field, the device meets the necessities of a number of groups who require different levels of ruggedness.
| | |
| --- | --- |
|   | Toughpad FZ-Q2 |
| OS | Windows 10 Pro |
| Processor | Intel® CoreTM m5-6Y57, Dual Core, vProTM Processor |
| Memory & Storage | 8 GB on Board,  SSD 128 GB |
| Display | 12.5" Full HD 1920 x 1080 |
| Battery | Li-Ion battery pack: – 7.6V, 4740mAh, Operational Battery: 9 hours |
| Size & Weight | 13.4"(W) x 8.7"(D) x 0.8"(H), 1.93 Kilograms |
| Connectivity & I/O | WiFi - Intel® Dual Band Wireless-AC 8260, Bluetooth – 4.1 |
| Ruggedness | Ruggedness Reinforced fanless design with MIL STD 810G certification and 76cm drop resistance |
"With growing impetus now being given to the digital landscape, enterprise and government users alike are now looking towards adopting rugged based mobility solutions more than ever before. The FZ Q2 has been designed specifically as a solution base to help drive efficiency and productivity, in ways that were never previously possible.
With top of the line features like serviceable battery and 4G LTE connectivity, the Q2 delivers the features that users need and IT and finance operation managers appreciate. The product has been purposely built for markets that deal with constant exposure to extreme environments, and provide them all the flexibility and ease of use they desire, with the reliability and business-ready design they require to deliver a significant return on their investments." said Vijay Wadhwan, Business Head, System and Solution Business, Panasonic India.