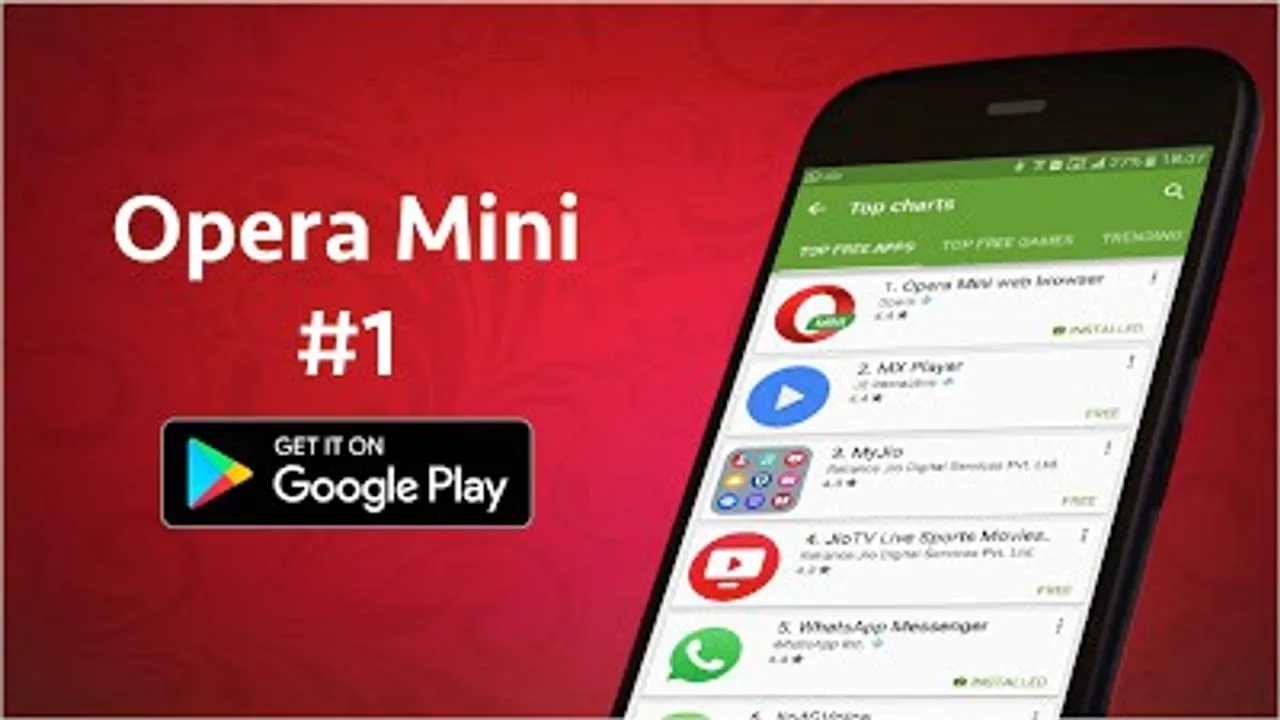 Opera Mini of late has been getting a lot of love from Android users in India these days and the browser has now reached the #1 position on Google Play Store which means it is the most-downloaded app in the nation.
Opera-mini-Google-play becoming a top app in Google Play is a lot of hard work.
On Google Play, apps are ranked based on a combination of ratings, reviews, downloads, and other factors by a proprietary Google search algorithm. It evaluates the overall experience of app based on user behavior and feedback.
Thousands of you download Opera Mini EVERY DAY and many of you leave reviews that help us make the browser better. Opera Mini rocks because of its speed and unique features.
The no. one feedback that we get is that you use Opera Mini because of its unique compression technology that shrinks your webpages by up to 90% of their original size. Giving you faster browsing and a lot of data savings.
Opera Mini is also the only browser that comes with Video boost, a handy feature that reduces the size of your video data, so that your video's load faster and you get less of annoying buffering delays.
Opera Mini's latest update comes packed with a best in class download manager and smarter search suggestions — useful for the 2 most popular activities for us Indians after social networking.
Opera Mini UI now supports over 90 international languages out of which 13 are Indian. These include Assamese, Bengali, Gujarati, Hindi, Kannada, Kashmiri, Malayalam, Marathi, Oriya, Punjabi, Tamil, Telugu and Urdu. For folks preferring to read content in their regional languages, the newsfeed in Opera Mini is available in Hindi and Tamil, including many other global languages.