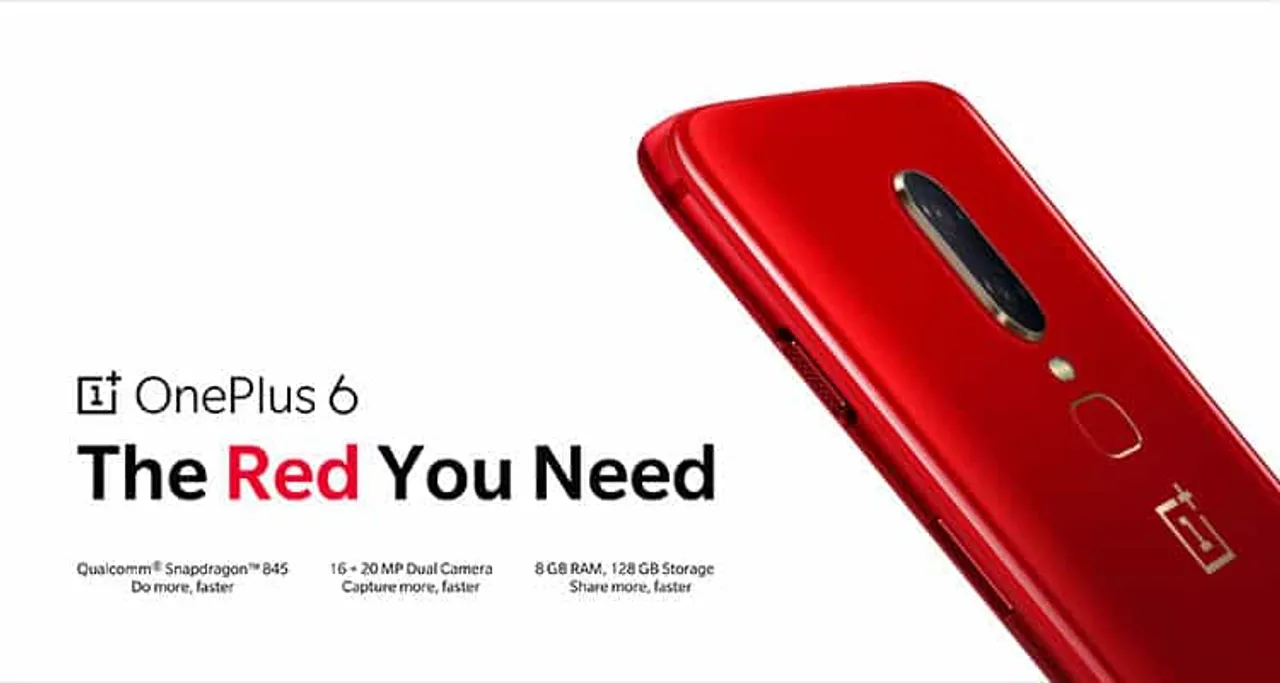 OnePlus revealed the new OnePlus 6 Red edition. The new Red edition features an amber-like effect created through expert craftsmanship and material design and comes with 8GB RAM and 128GB storage. It will retail at INR 39,999 and goes on sale from 16 July 2018.
"We believe power and attitude can be both elegant and humble, and we have strived to achieve this with the OnePlus 6 Red Edition," said Pete Lau, CEO and Founder, OnePlus. "We worked to avoid an overly bright red colour while still capturing a sense of self-confidence and positivity. Achieving the amber-like effect took several months to refine and perfect."
OnePlus pursues the ultimate in power, performance, and user experience while maintaining an elegant and 'burdenless' design. The OnePlus 6 Red Edition delivers a vivid sensory experience that will last for years and endure with the ages.
To capture the perfect red, OnePlus utilized a never-done-before technique utilizing optical coating, evaporative film, and six panels of glass. An added anti-reflective layer was used to allow more light to reach the bottom layers of glass before being reflected off the device, creating a sense of depth. A translucent orange layer intermix with the red base layer to achieve a radiant glossy red, unique to OnePlus.
Attention to detail is paramount as seen in the metallic red shimmer coupled with the red, mirror-like fingerprint sensor that elegantly contrasts with the silver camera lens accent.
Within 22 days of launch, one million OnePlus 6 phones were sold – making it the fastest selling device in the company's history. The new OnePlus 6 Red Edition will be another great choice for users around the world.