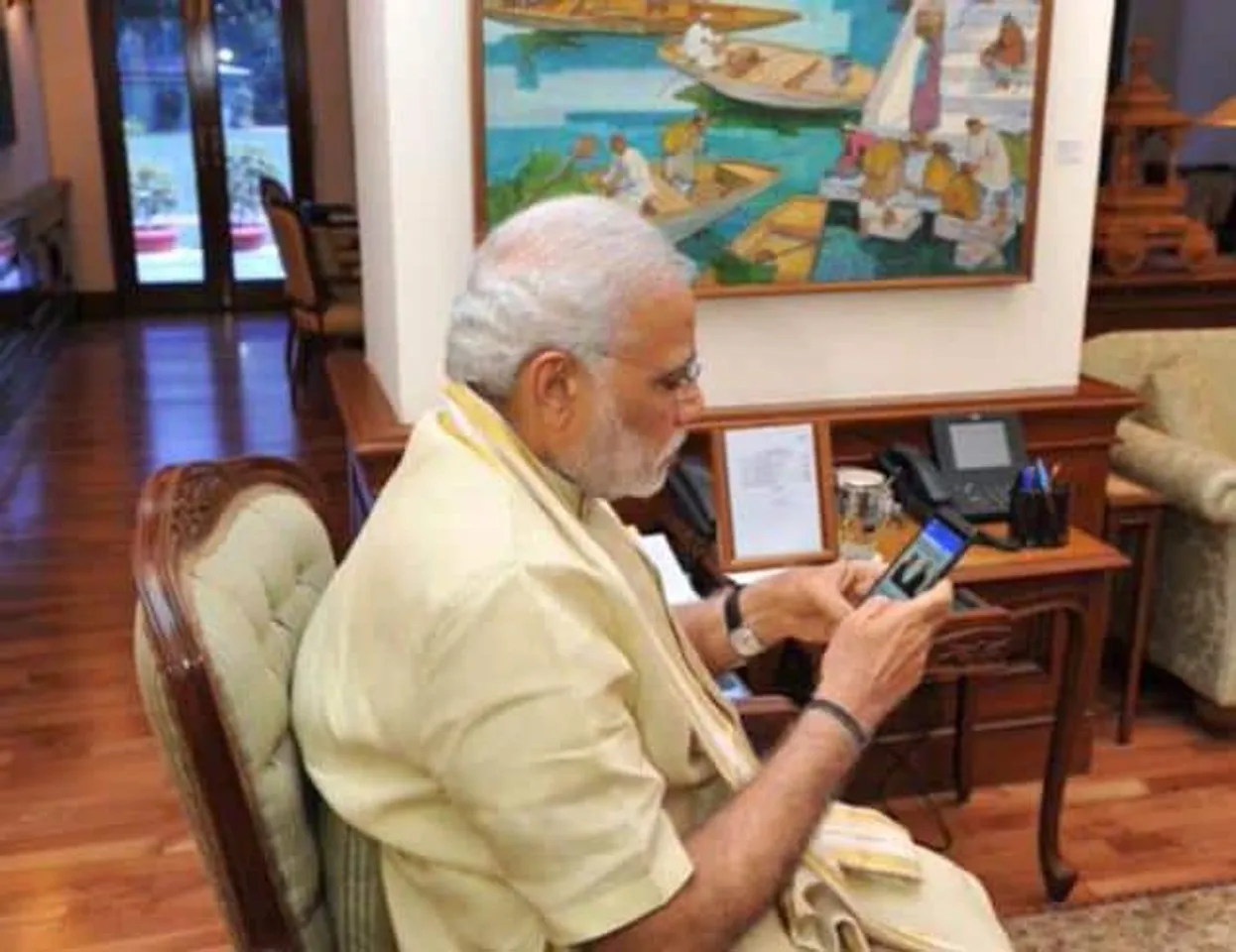 Hand computing and staying connected trend has kicked off the communication indifference's among all of us. Mobile apps have helped everyone to stay in touch with friends, families and everyone. But it sounds great if you stay connected to Prime minister of your country directly.
Moving forward on his digital presence, Prime Minister Narendra Modi on Wednesday launched the 'Narendra Modi Mobile App' to provide latest information, instant updates and helps you contribute towards various tasks.
App will provide a unique opportunity to receive messages and emails directly from the Prime Minister. The Android-based application caters various innovative features such as exclusive opportunity for citizens to receive mails and messages directly from the PM, updated about PM Modi's Governance initiatives and achievements.
App description said, "citizens will be able to experience about PM Modi's efforts augmenting India's global recognition, know how good governance is improving lives through infographics, 'Mann Ki Baat' with the PM, chance to interact with the PM, share Ideas & suggestions, unique insights of PM in the biography section and importantly small tasks, big satisfaction opportunity wherein citizens can contribute and earn Badges through to-do tasks."
Apart from providing a chance to interact with the Prime Minister and share ideas and suggestions, it will also give latest thoughts from Mr. Modi and his blogs.
Application can be downloaded anywhere, anytime from Play store. "Feedback is welcome," Modi tweeted.
Citizens are appreciating this digital step and writing their feedbacks on twitter in relation to app launched. This out of the box step by PM Modi has once gain proved IT to be country's development weapon.