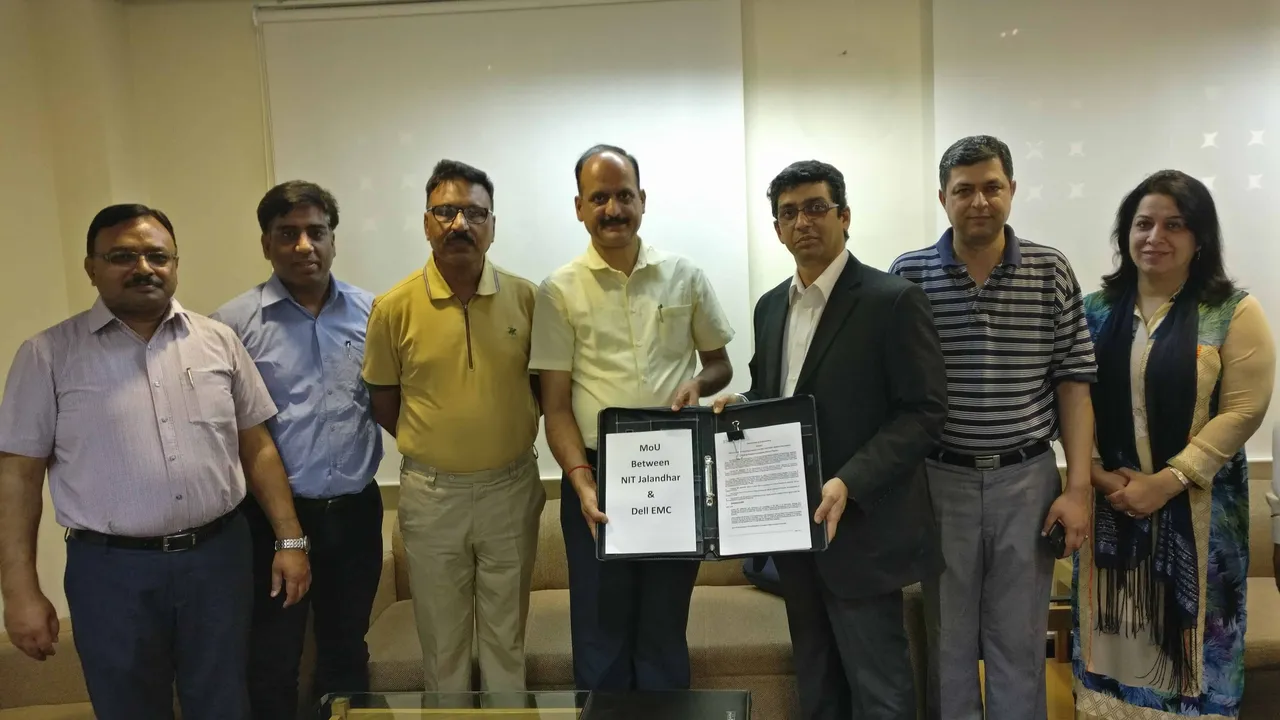 Dell EMC has joined hands with NIT Jalandhar. They have signed a MoU which makes NIT Jalandhar a member of DellEMC's External Research and Academic Alliance Program.
Here, DellEMC will set up a Cloud and Data Science Lab. This lab will help Faculty & students of NIT Jalandhar develop key skills in the areas of Data Science and Cloud Infrastructure.
More than 200 students of NIT Jalandhar will benefit from this program.Apart from this, Dell EMC willensure that SMEs deliver technology lectures at the University to help students learn how to apply these technologies practically.
The curriculum will be shared by Dell EMC and they will also train the staff of both Information & Technology & Computer Science Engineering Department. Apart from this, Dell EMC will be exploring joint research & development as well as student projects around cloud and data science.
575,000+ students are have already been educated through Dell EMC Academic Alliance program.
Customer Quote:
Professor Lalit K Awasthi, Director of NIT Jalandhar
"Our students are our priority and our aim has always been to ensure that they are well equipped and skilled to make their mark in the future. With the increasing focus on everything digital, ensuring that the youth are exposed to the technologies of today is very crucial. Hence, it is our pleasure to be associated with Dell EMC, who is a pioneer in digital transformation in India."
Executive Quotes:
Krishna Kant,Head, Dell EMC Academic Alliance
"We are delighted to join hands with NIT Jalandhar. We are aiming to empower the youth so that they are well-equipped in this age of not just digital, but also IT and workforce transformation. It is important for the Indian youth to have the correct skill set as well know how to apply these, to ensure they are successful in the coming years."