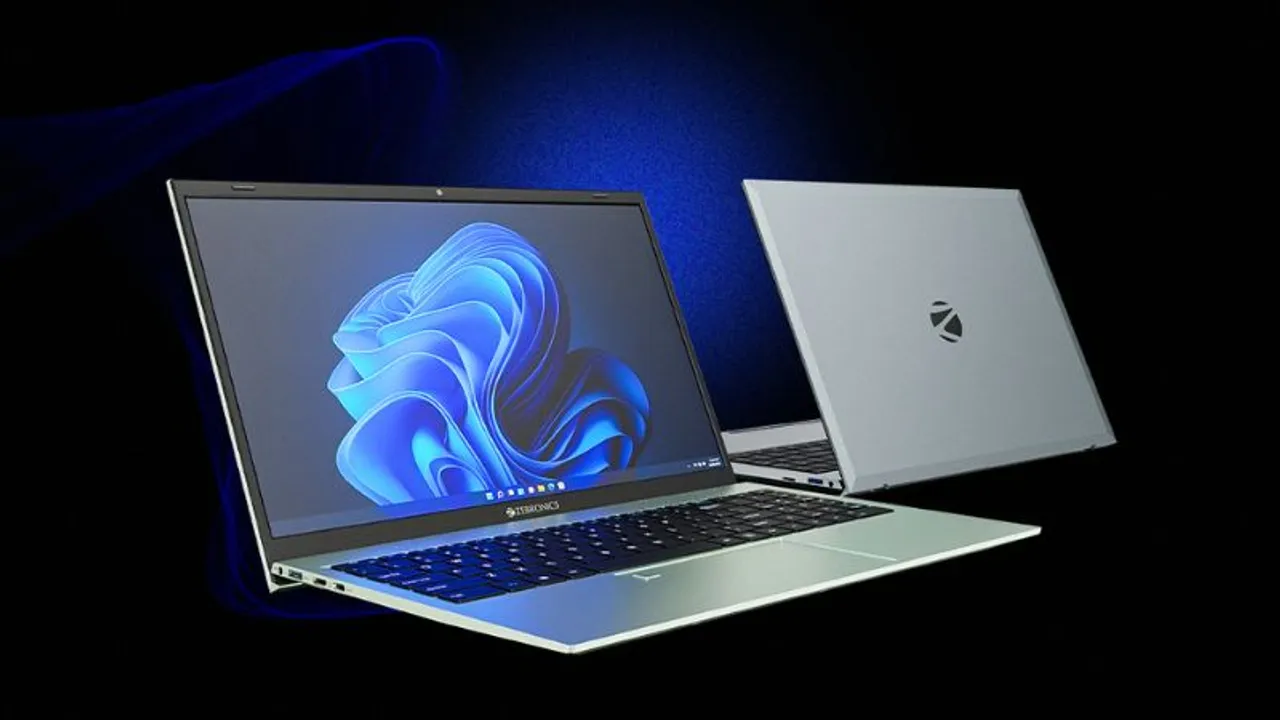 Zebronics has ventured into the world of laptops, a market traditionally dominated by renowned brands. The brand launched five models under Pro Series Y and Pro Series Z. With Pro Series Z, Zebronics proudly becomes the 1st Indian brand to launch laptops with Dolby Atmos for an immersive sound experience. With Dolby Atmos on the Zebronics Pro Series Z laptops, consumers will be immersed in their favorite entertainment as it comes alive with added layers and sharper details. These laptops are powered by fast and efficient Intel processors. Running Windows 11 operating system, offering up to 16GB of RAM and a storage capacity of up to 1TB SSD for seamless performance and ample storage.
Zebronics laptops are designed to impress end-users with their premium aesthetics and sleek profiles. The Pro Series Z laptops feature a robust metal body enclosure that exudes sophistication. The 39.6cm (15.6) display delivers vivid visuals in full high-definition (FHD) at 1080p resolution. Connectivity options abound, including Type-C ports, Wi-Fi, BT 5.0, HDMI, Micro-SD, and a 3.5mm headphone jack. Plus, these laptops are equipped with a large battery for uninterrupted productivity on the go and come with a Type C adapter. Typing is a pleasure, thanks to the spacious keyboard and smooth keystrokes, complemented by a generously sized and finely textured trackpad that provides a tactile feel to the user.
Whether working from the comfort of your home, tackling tasks at the office, embarking on a travel adventure, or indulging in entertainment, Zebronics offers a diverse range of laptops that cater to your every requirement. Elevate your style with our laptops, available in a captivating array of colors including Silver, Space Grey, Glacier Blue, Midnight Blue, and Sage Green.
Commenting on the launch, Zebronics Director – Yash Doshi said: "With 26 years of excellence in the realm of IT Peripherals, the decision to venture into the laptop market was a natural progression for us. Laptops have transformed from mere tech gadgets into versatile fashion statements. Our Pro Series Z, featuring Intel processors and Dolby Atmos, exemplifies our commitment to making top-tier technology available for the masses. Moving forward, we shall be focusing towards laptops for content creators, gamers, etc. that shall proudly be labeled 'Made in India' contributing to domestic manufacturing and ensuring that we remain 'Always Ahead' in the tech landscape."
Rahul Malhotra, Director, Systems & Components Partners at Intel said "Our 12th Generation Intel Core processors powering the latest Zebronics laptops are built on a Performance Hybrid Architecture where Performance Cores and Efficiency Cores, combined with Intel Thread Director, all work seamlessly together to deliver class-leading performance. With these processors, we're also bringing consumers the best platform technologies such as support for DDR5 memory, PCI-E Gen5, Wi-Fi 6E, Thunderbolt4, and more."
Karan Grover, Sr. Director Commercial Partnerships – IMEA (India, Middle East & Africa), Dolby Laboratories said, "At Dolby, we are constantly pushing boundaries to revolutionize entertainment experiences. Our partnership with Zebronics is a step forward in the same direction. With Dolby Atmos on the Zebronics Pro Series Z laptops, consumers will be immersed in their favorite entertainment as it comes alive with added layers and sharper details."
Availability: 
Zebronics Laptops can be purchased from Flipkart and Amazon