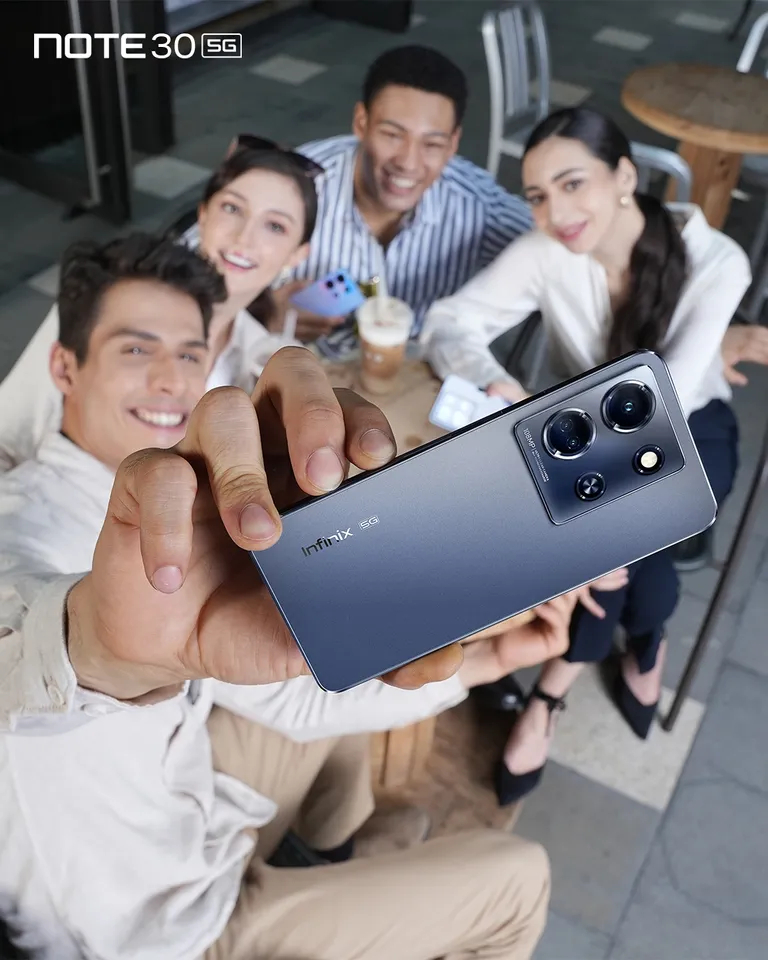 Embarking on a solo journey is a thrilling and liberating experience, allowing you to explore the world on your own terms and explore places. To make your solo adventures even more seamless and enjoyable, equipping yourself with the right gadgets is key. Whether it's staying connected, capturing the best unforgettable moments, or ensuring your safety, these five essential gadgets are designed to enhance your solo travel experience. From compact cameras to portable power banks, get ready to discover the must-have tools that will accompany you on your exhilarating solo expeditions.
A smartphone suitable for solo traveling with the best battery backup- Carrying a suitable smartphone that caters to all your needs on a solo expedition is very essential. For this, you can trust Infinix smartphones since they have dual SIM support and a very long battery life that supports 45W fast wired charging which can be advantageous when traveling to multiple countries or regions alone for hours at a stretch. The Infinix Note 30 5G has a triple rear camera setup and a 16MP f/2.0 front-facing sensor for selfies so you know you will be capturing pictures of great resolution. Also, for capturing each and every view the phone has Super night scene mode, movie mode and front mode portrait video recording from the front camera of a smartphone allows users to capture high-quality videos with a professional-looking background. An exceptional 5,000 mAh battery and charging features like bypass charging, AI scheduled charging, and reverse charging in the phone make it more appealing and a go-to choice for content creators as they will never run out of battery and keep telling untold travel journals. It especially takes pride in its generous internal 256GB  storage capacity users can store a large number of files without having to worry about running out of space and its sleek design which ensures you'll never run out of space for your photos, videos, files, and apps, while adding a touch of elegance to its functionality, making it not just powerful but also aesthetically pleasing. The Note 30 5G supports a total of 14 5G bands and is competitively priced at 13,999* and 14,999* for 8*+128 GB and 16* GB+256 GB memory variants respectively.
Compact and Slim Laptop- One should pack light while traveling and the laptop is an essential device for our daily routine and has gained a lot of attention post-COVID.Today brands are coming up with the thinnest laptop so one can carry them around like air. The latest laptop from Infinix InBook X2 Slim features a clean design and packs Intel's 11th gen processor, the thinnest & lightest laptop in the segment priced starting at Rs 29,990 and goes all the way up to Rs 48,990.
Multisport GPS Smartwatch- When you're exploring the world alone, staying on route is crucial. A GPS smartwatch is important to track your health and stay healthy when you travel alone. Your watch can monitor metrics such as distance, speed, and pace; if you're running to keep yourself fit during your journey. 
Multi-Purpose Tripod- While a tripod might not be the first gadget that comes to mind for solo travelers, it can be a game-changer when it comes to capturing stunning photographs and videos. A lightweight and versatile tripod allows you to stabilize your camera or smartphone, ensuring sharp images and smooth footage, even in low-light conditions or during longer exposures. Additionally, tripods often come with self-timer features, making it easier to take self-portraits and include yourself in the frame without relying on strangers. 
Selfie Stick:  A selfie stick allows you to capture beautiful shots of yourself against stunning backdrops without relying on others. You can preserve your memories and have visual records of your solo adventures.Selfie sticks typically have adjustable lengths, allowing you to capture photos or videos from various angles and distances. You can take wide-angle shots to include more of the scenery or zoom in for close-ups. This versatility enables you to experiment with different compositions and perspectives