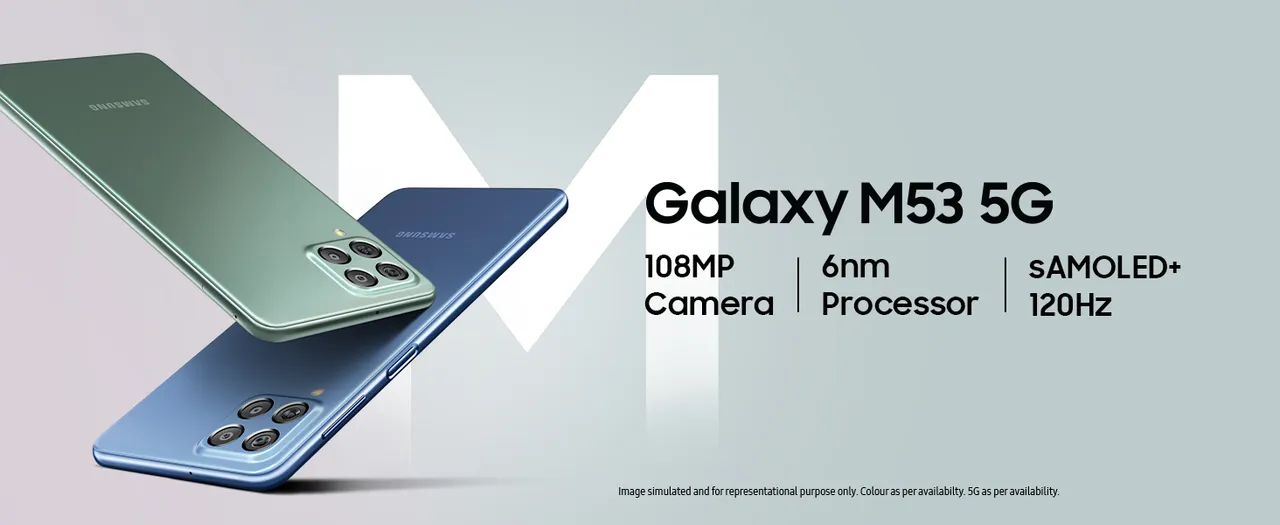 Samsung Galaxy M53, the hugely popular 5G smartphone by Samsung, is now available at a discounts price of Rs 25,999 on Amazon India. The smartphone was originally priced at Rs 32,999, which means an instant discount of Rs 7000 is being offered. Additionally, there are exchange offers and card discounts that are also available that can further reduce the price of the smartphone.
Discounts Available for Samsung Galaxy M53 With Cards
Consumers can receive additional discounts on the mobile phone with the following cards:
A flat Rs 2000 discount is being offered with SBI Credit card transactions on a minimum purchase value of Rs 13,000.
A flat Rs 1500 discount is being offered with Bank of Baroda Credit Card EMI transactions on a minimum purchase value of Rs 10,000.
A flat Rs 250 discount is being offered with HSBC Cashback Card Credit Card Transactions on a minimum purchase value of Rs 1000.
Exchange Discounts on Samsung Galaxy M53
Consumers can get an additional discount of Rs 18,050 by exchanging their new old smartphones for the Samsung Galaxy M53. However, consumers will need to note the folowing important pointers:
After placing the order, the new product will be dispatched and upon delivery of the new phone, the delivery associate will evaluate the condition of the used product.
Prior to the arrival of the delivery associate, consumers need to make sure to back up all personal data and delete it from the used phone, laptop, or tablet. Additionally, take out any memory cards from the device. 
To ensure that the delivery associate can conduct all the tests without the battery dying, make sure that the phone is charged to a minimum of 50%.

Consumers must reset the old device to factory settings before handing it over to the delivery associate to ensure that all personal data has been erased.

In the event that the condition of the phone does not match the declared condition, consumers can still receive a partial discount by paying the difference in discount to the delivery agent. Additionally, if the used phone fails verification at the time of pickup, consumers can still pay the exchange discount amount by card or cash and receive the new phone delivery.