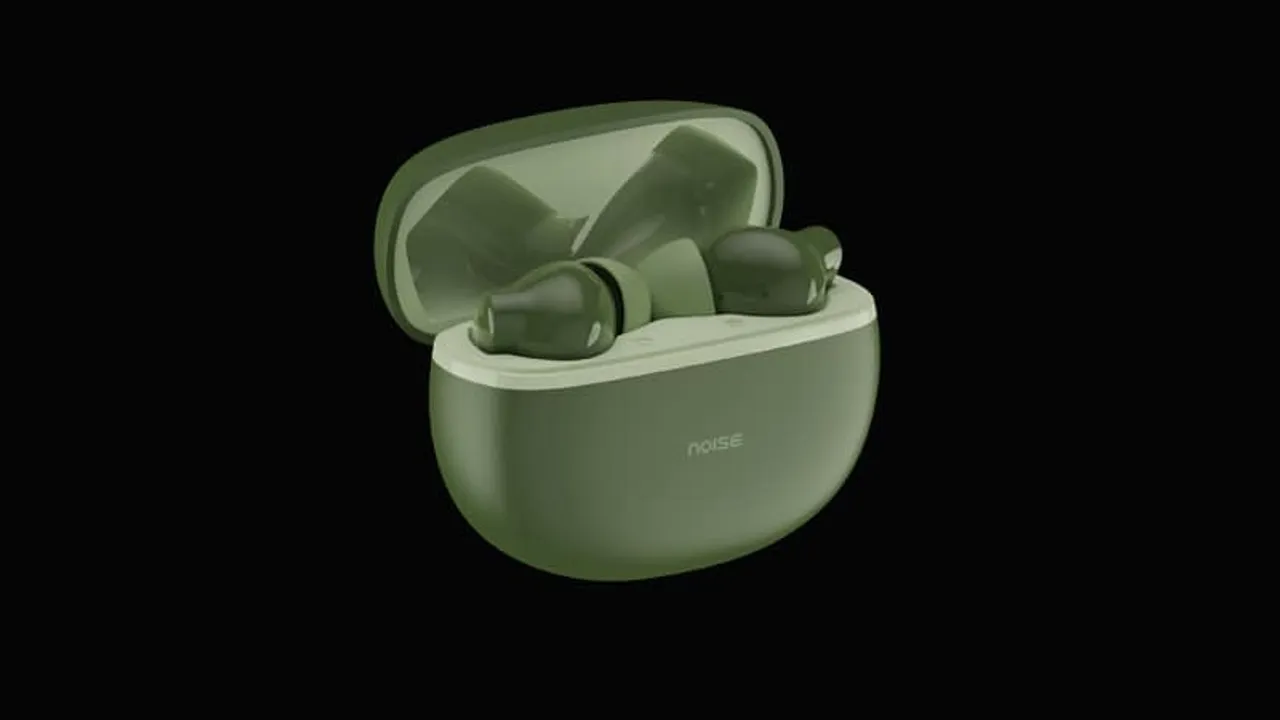 Noise, India's leading connected lifestyle tech brand, has rolled out deal breaking discounts on its top audio products prior to the Amazon Prime Day 2023. One of the top TWS brands in India, Noise is all set to indulge its consumers in never seen before deals across Noise audio devices, running from 8 to 11 July 2023 on Amazon. During this limited period, customers will be greeted with extraordinary discounts, allowing them to enjoy substantial savings. With discounts ranging from 50-70% and prices as low as Rs 899, Noise is all set to lure customers ahead of the Prime Day sale, and guarantee an unforgettable shopping experience on Amazon.
Noise's latest products in the audio segment, Noise Buds X, Noise Buds Connect and Noise Buds VS103 Pro, are designed for those who are always on the go and are looking for a reliable audio experience. The Noise Buds X come equipped with Active Noise Cancellation (ANC) up to 25 db along with up to 35 hours playtime. Designed for the youth for an authentic audio experience while staying light on their pockets, the Noise Buds Connect come equipped with a Quad Mic ENC along with a 50-hour battery life packaged in a stylish design.
The Noise Buds VS103 Pro offer a smarter sound experience with uninterrupted entertainment and an impressive playtime of up to 40 hours with Active Noise Cancellation (ANC) of up to 25 dB. Buds VS201-V3 and Buds VS201-V2 flaunt an ergonomic lightweight design that ensures comfort and IPX5 water resistance for durability. Whether you are busy on a street or in a crowded place, hear and be heard clearly with the help of Quad Mic and environmental Noise Cancellation Technology available in VS401 and VS104 pro. Unlock the potential for up to 50 hours of playtime with the Buds VS401 and Buds VS402, offering an exceptional audio experience. Some of the latest buds featureHyperSyncTM technology and the brand's proprietary and industry-leading InstachargeTM technology.
Noise Product offers
| | | |
| --- | --- | --- |
| Event Price | Offer Price | MRP |
| VS201-V3 | 899 | 2999 |
| VS104 | 999 | 3499 |
| Buds Connect | 1199 | 3999 |
| VS401 | 1299 | 3499 |
| VS104 pro | 1299 | 4999 |
| VS201-V2 | 1299 | 2999 |
| VS104-White | 1299 | 3499 |
| VS402 | 1499 | 3999 |
| VS103 Pro | 1799 | 5499 |
| Buds X | 1999 | 5499 |