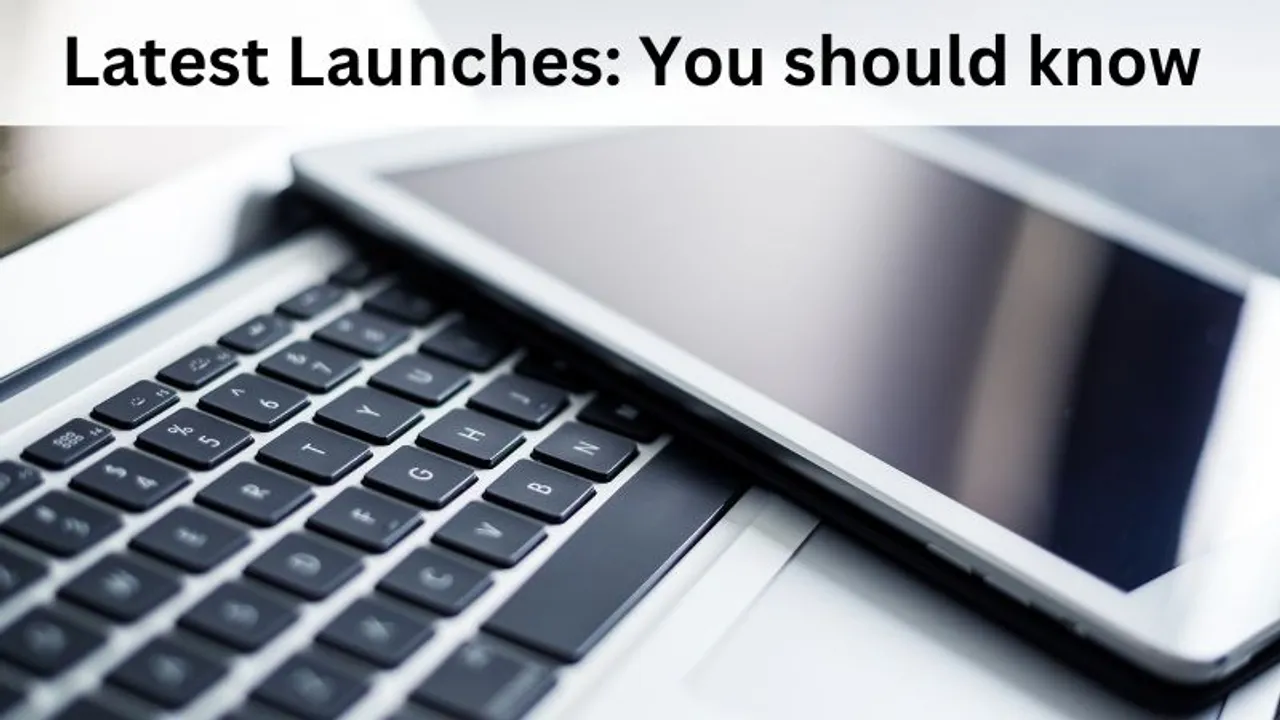 In today's rapid pace of technological advancements era, it can be very overwhelming to stay updated with the latest and greatest gadgets and innovations. From innovative products to game-changing updates, we've covered these latest launches here. Read here to know more about the latest product launches:
G-series Laptops from Dell
Dell Technologies has launched the new G15 and G16 series gaming laptops in India that now comes with a bold new design approach and are available in eye-catching colourways – retro pops of orange and blue set against premium metallics. Powered by the latest 13th Gen Intel Core HX series processors and NVIDIA GeForce RTX 40 Series GPUs, the new gaming laptops embrace reliability and simplicity at approachable price points, featuring youthful and fun aesthetics with maximized performance.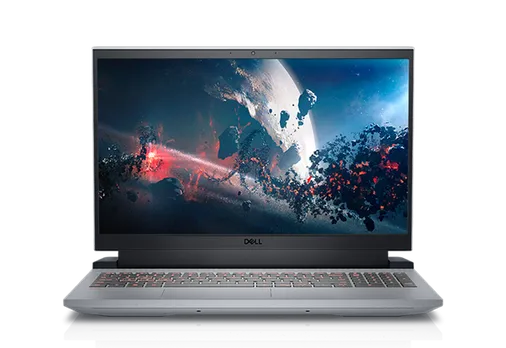 Commenting on the launch, Pujan Chadha, Director for Product Marketing, India Consumer, Dell Technologies, India said, "The Indian gamer profiles are diverse, and Dell is committed to meeting all their different needs. These new G-series gaming devices are ideal for young gaming enthusiasts who are looking for a perfect combination of design aesthetic and powerful features at a competitive price range."
Swift Edge 16 Laptop from Acer
The Swift Edge 16 laptop from Acer showcases a 16-inch 3.2K OLED display with an upgraded refresh rate of 120 Hz and support for 100% DCI-P3 colour gamut to provide true-to-life colours and images. The Windows 11 laptop also boasts compatibility with up to Wi-Fi 7, Microsoft Pluton and a range of smart features so users can stay connected to fast wireless connections and have private data secured.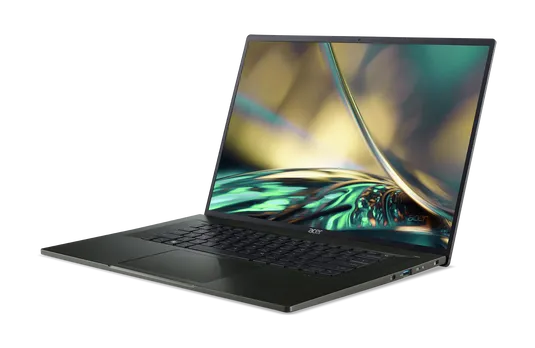 The latest version of the Swift Edge line comes with support for up to Wi-Fi 7, boasting enhanced speeds of up to 5.8 Gbps, low latency of under 2 ms and multi-link capability for fast and reliable wireless connections. The Swift Edge 16 is also equipped with a bundle of smart features to help boost overall productivity and ease of use.
Revoria PC 1120 from Fujifilm
Fujifilm India has installed its digital printing press the Revoria PC 1120 at Megha Enterprises in Okhla.
"The Revoria Press PC1120 is an advanced Toner Digital Press known for its unrivalled expressive power and its boundless spectrum of colour possibilities. It features a state-of-the-art 6-colour print engine and maintains its fast-printing speed of 120 ppm, even when using all 6 colours," said Sri Prasad and Anuradha Dayal, Proprietors, Megha Enterprises. They also added "This machine is best suited for all kinds of commercial jobs including books, photos and commercials. It also gives us the best ROI with its combination of machine life, additional colours and a "toner out" model."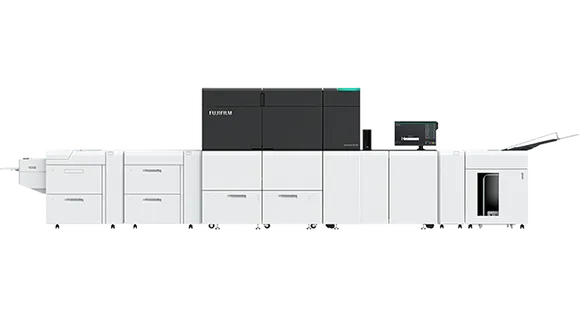 Koji Wada, MD, Fujifilm India, cited the importance of advanced technological integration in digital printing and averred, "Revoria PC 1120 is equipped with state-of-the-art technology to aid that goal for those who want to excel in the digital printing business."
Epson Perfection V39II
Epson has announced the launch of the Epson Perfection V39II scanner, its latest flatbed entry-level document and photo scanner. The V39II is designed to save space, reduce clutter and enhance mobility, making it the perfect solution for home, offices and businesses.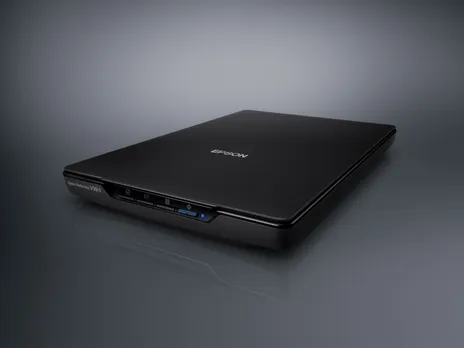 With an amazing built-in kickstand, the V39II allows users to scan even in an upright position, regardless of the space restrictions they may have. This feature is especially useful for those who want to save desk space or have limited work areas. Priced at INR 6999/-, the scanner is available for purchase across authorised Epson partners.
"We are thrilled to announce the launch of the Epson Perfection V39II scanner," said Prabagaran S, Senior GM, SCN/SIDM/SP, Epson India. "This new scanner offers superior convenience, reducing clutter and hassle with a simple setup. It enables users to be energy-efficient and cost-effective." Prabagaran adds.
LED Monitor CTM 2100 from Consistent Infosystems
Consistent Infosystems has announced the launch of its Full High-Resolution LED Monitor CTM 2100 which comes with 3 years of warranty. The new display feature enhanced picture quality for crisp and sharp images apart from in-built stereo speakers for incredibly clear audio performance. Additionally, VGA and HDMI inputs are compatible with all known operating systems (Windows, Mac, Linux etc.).
Featuring a bezel-less front in a slim and lightweight design for a competitive edge, the monitor is available in 21 Inch variant. The ultra-sharp LED-backlit display can produce images in Full HD 1080p (1920*1080 pixels) resolutions with crisp and sharp image quality.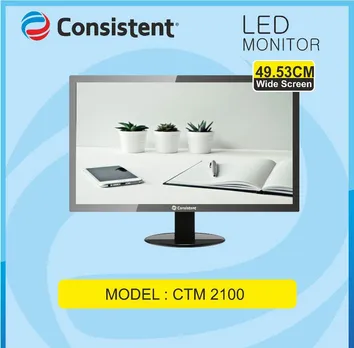 Talking about the new product launch, Yogesh Agrawal, CEO and Co-Founder, of Consistent Infosystems said, "With this launch, we are expanding our monitor portfolio with updated and advanced features to provide our customers with exceptional user experience."
CTM 2100 price in the market is INR 8,999 including a 3-year warranty. The monitor stock is available in all branches.          
AI-Driven Security Processors from Axiado
Axiadohas introduced the AX3000 and AX2000 trusted control/compute units (TCUs), the fully integrated AI-driven hardware security platform solutions designed to help detect cyber security and ransomware attacks on next-generation servers and infrastructure elements in cloud data centres, 5G networks and network switches. Samples of AX3000/AX2000 TCUs are available now.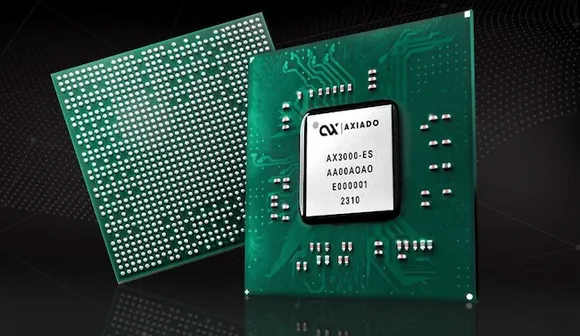 The TCU platform has the ability to detect ransomware attacks. Housed in a 23 x 23 BGA SoC and drawing under 5W, the TCU features a distributed hardware security manager with anti-tamper and anti-counterfeit hardware; and a control/management plane SmartNIC network interface controller that includes platform and tenant virtualisation. It also offers protection from side-channel attacks, such as differential power analysis, voltage glitching and clock manipulation that are used to extract cryptographic keys.
Vertiv
Liebert PKDX for Datacentre
Vertiv has announced the launch of the Vertiv Liebert PKDX, a direct expansion thermal management unit designed for data centres. The units include intelligent controls, rack sensors, and central optimising system control to enable data centre thermal management optimisation. The Liebert PKDX is available now throughout India.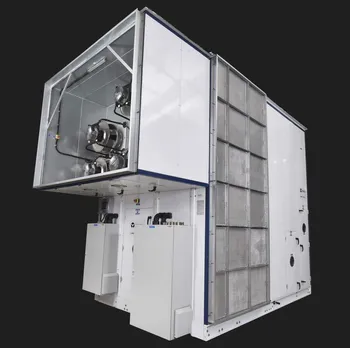 "The exponential increase in the number of internet users in India, coupled with the uptick in adoption of computing-intensive workloads such as AI, Machine Learning and Internet of Things (IoT), has led to the significant growth of the datacentre market. Given the increased dependency on datacentres, it is imperative that enterprises adopt efficient and reliable IT infrastructure and cooling solutions," said Ashok Yadav, director, of thermal management offering/product marketing for Vertiv in India. 
NETGEAR ProAV
An entirely new series of switches developed and engineered for the growing audio and video over IP (AV over IP) market. As video transitions to running over an IP network versus direct cabling or even HDBaseT, there are many things to consider. The new AV Line incorporates NETGEAR IGMP Plus for flawless video over IP (including audio and control).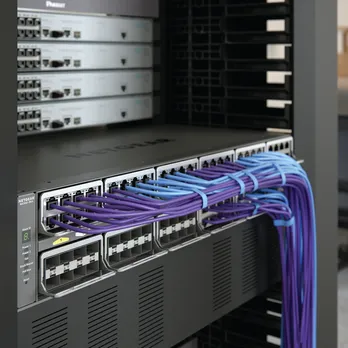 If you are using Dante or AVB in your audio deployment, you can trust NETGEAR's new AV Line switches that are designed to integrate into your solution seamlessly and are easy to use and manage.
The new M4250 AV interface provides you with user-selectable profiles for common AV platforms (Q-SYS, DANTE, AVB, etc.) making it a snap to ensure the settings are correct for a specific audio or video application.
K9 Laptop Stand from Portronics
Portronics has introduces the latest product in its ergonomic office solutions segment My Buddy K9 Laptop Stand.
Key features of the Portronics My Buddy K9
·        360° Rotation
·        Posture Correction
·        Enhanced Comfort
·        Better Compatibility
·        Sturdy Carbon Steel Frame
·        Ventilated Design
·        Anti-slip Silicone Pads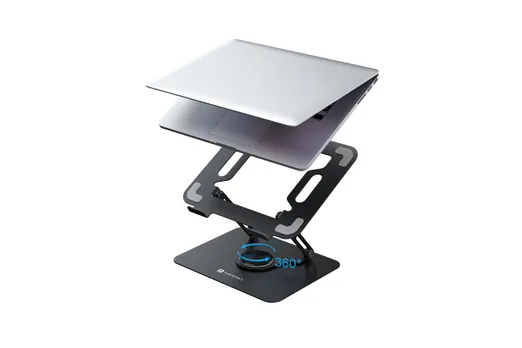 The Portronics My Buddy K9 Laptop Stand is available in the market in two colour variants Black and White an introductory price of INR 1,599/-(MRP 3,499/-). Backed with a 12-month warranty.
Tempt Rush Neckband with Qualcomm CSR 8635
Tempt has announced the launch of its latest neckband, Tempt Rush, in India. The Tempt Rush neckband is powered by the Qualcomm CSR 8635 chipset which ensures high-quality sound output and enhanced user experience that too at an effective price of INR 649. The neckband is a perfect blend of efficiency and performance. It will be easily available on major E-commerce websites and in offline stores.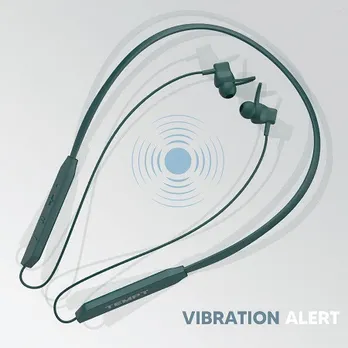 "We are thrilled to launch the Tempt Rush neckband in India with the first neckband that comes with Qualcomm CSR 8635 which ensures high-quality audio performance. It flaunts crystal-clear audio, is comfortable for the ears and sweat-free design. We are here to open the best options for our customers," said Gaurav Khetterpal, Co-founder of Tempt.