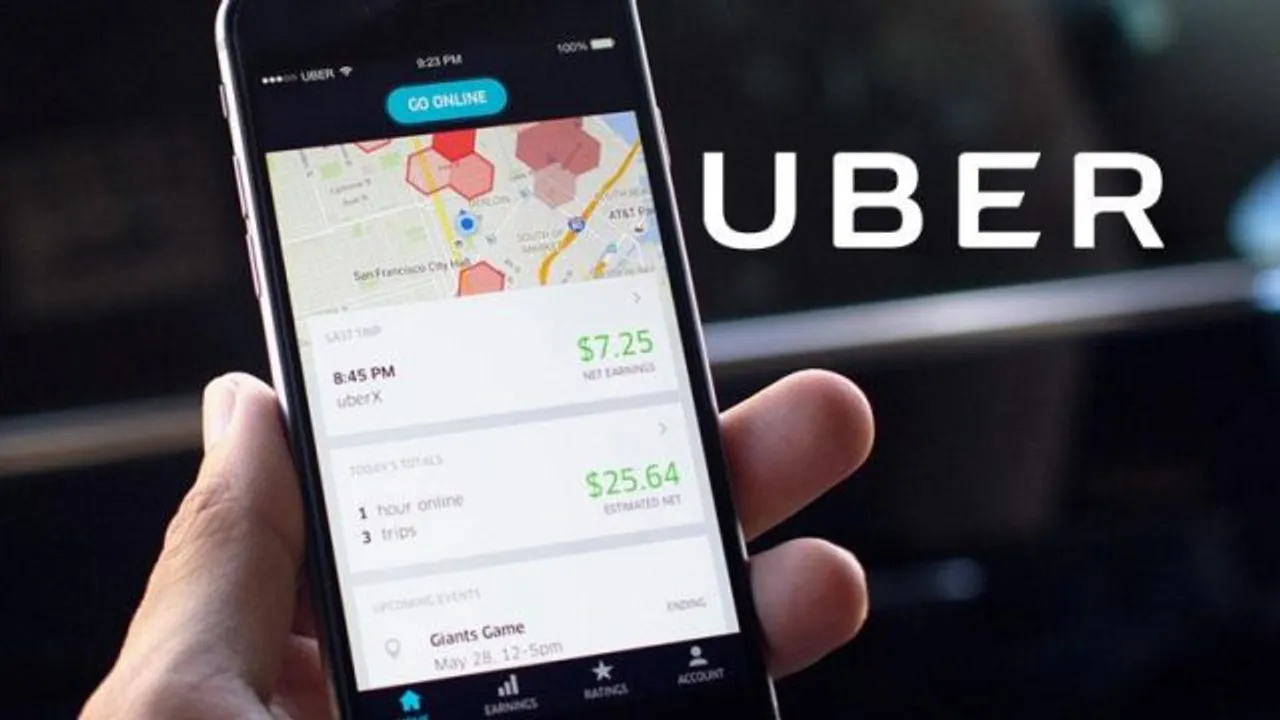 Uber, the newly designed and re-engineered rider' app has been rolled out to 100% of its users in India and around the globe, across Android and iOS platforms. Uber riders can now enjoy the faster, smarter and more personalised Uber experience on the new rider app which has been rebuilt completely from the ground up for the first time since 2012.
"Uber is based on a simple concept: push a button, get a ride. What started as a way to request premium cars, now offers a range of products, making millions of rides possible across  the world. While providing seamless on-demand transportation for riders remains our central focus, the newly designed rider app is unique as we rebuilt it from ground up to deliver a much faster and improved interface for riders. We are excited that riders across India will now have this superior experience." – Apurva Dalal, Head of Engineering, Uber India.
The new rider app has been re-engineered, keeping in mind the changing needs of riders around the world. It aims to recapture the clean and simple aesthetics of the original Uber experience, without sacrificing on the choices riders can now expect. Some of the major changes to the rider app that contribute to a superior Uber experience include:
- A faster app with a new design
- Clearer vehicle options, with upfront pricing view
- Smarter pickups to help reduce ETA
- Personalised in-app shortcuts
The new app offers a host of features, which have already been appreciated by the riders in India:
Destination first: The new Uber experience is reimagined around a simple question—"Where to?" After all, riders use Uber to get somewhere—or to someone. And by starting with the rider destination, we can tailor the journey better.
Shortcuts: The new Uber app learns from riders' routines. Frequent riders will see "shortcuts" that predict where one could be headed. This means riders can get moving with just one tap.
Saved places: The new app allows riders to save locations that they frequent. This could be a hotel that they prefer to stay at while traveling, favourite restaurants, client's office, dentist's clinic or even a friend's house.
Rider ratings: To give riders more visibility into how drivers are rating them, Uber is making rider ratings much more accessible in the app. Now, a rider's rating will be displayed right under their name in the app's menu.
Pickup experience: The pickup is a core part of the Uber experience. In an effort to make it easier, riders can update their pickup location after they book a ride. This simple fix gives them more control over their pickup experience, and saves everyone time and avoidable headaches.
Calendar integration: Riders can now sync their calendar with Uber. With this, riders meetings and appointments will automatically appear as "shortcuts," saving them the hassle of digging through another app to find the right address.
Choose the car & compare upfront fare: After entering the destination in 'where to', riders can also decide how to get there. They prefer different types of rides for different moments. If the rider is on the way to a party or with business associates, a more spacious uberX ride is preferred, while an uberGO serves as the most affordable everyday ride. And for a run-of-the-mill trip to the market or the lowest cost option, an uberPOOL works well. It's now much easier to compare the cost of all these options with upfront fares, so the rider can make an informed choice.
Once the rider is on the trip, the focus is on helping them make the most of their ride. They can still split the fare, keep track of estimated time to destination and share trip status with friends.
On-trip integrations: Soon, Uber will offer more experiences tailored around rider destinations that will include on-trip integrations with other utility based mobile applications, social media platforms, and news aggregators, among others.
To top these, here are the features most loved by riders in India:
Schedule a ride: A top-requested service from riders around the world, especially from business travelers who use Uber rides for important meetings, appointments, trips to airports and stations, etc., have been rolled out in India. This new feature adds to  the reliability and convenience riders have come to experience on Uber. An uberX or an uberGO ride can now be scheduled for as little as 15 minutes to as many as 30 days in advance.
Request a ride for others: Riders have often booked rides for their friends and family members. However, it involved the hassle of coordinating the pickup or managing payments. With the new update, it now works in a much simpler manner. If the pickup location differs from the detected location of the person booking the ride, the app will prompt if the ride is being booked for someone else. If yes, they can select the option and the app will allow them to choose a contact. At this point, the person booking the ride can also choose the desired payment method. Meanwhile, the rider will get two text messages - one with the driver and car details and the second with a link to track the ride.
Split fare: Another interesting feature added by Uber was a fare split, that enabled riders to split the Uber bill with friends. After the trip begins, riders can select 'Split Fare' and choose a contact to hit send. The rider's friend(s) will receive a text with a link that will open the Uber app on their phone. Once they confirm their willingness to split the bill, the fare automatically gets divided between the riders.
Share trip details: Uber's ride sharing feature enables a rider to send details of the driver-partner and their ride with friends or family members. Once the trip begins, riders can share these details from the app by tapping the 'send status' option and choosing a contact on their phone. This functionality is extremely useful to track trip progress in real time.
Choose payment mode: Riders can choose a payment option that works best for them - cash, digital wallet, credit card and debit card.
The new rider app which has been developed using a completely new architecture, also opens up a plethora of possibilities for improving the new rider feed, as well expanding this to the driver app, and even building for the future.