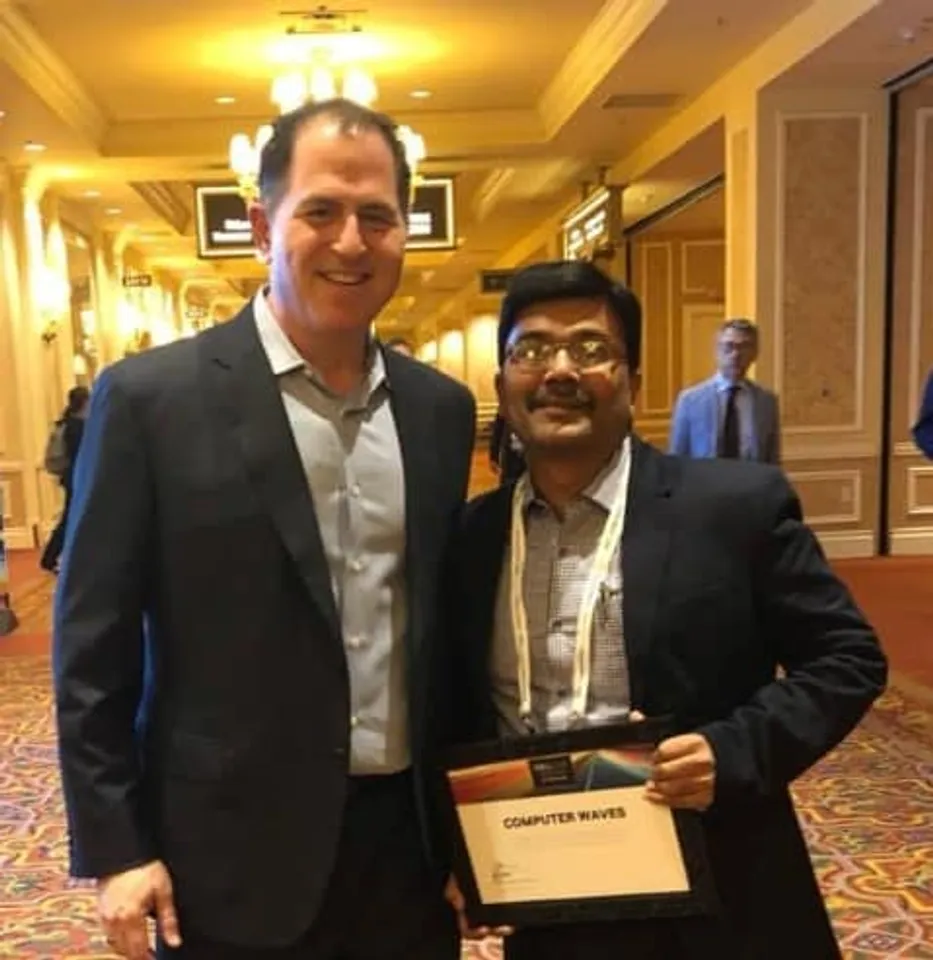 S Murugappan who owns ComputerWaves, a leading titanium partner in South India is constantly tracking the way traditional channel partners are working. A key partner of Dell, Murugappan finds a new trend where channel partners who are traditional box pushers are now moving towards the solutions selling. Here is an exclusive interaction with B Swaminathan, a Contributing Columnist with DQ Channels.
Why Computer Waves is closely associated with Dell?
This Brand is very friendly and supportive not only with its customers but also with its Partners and Distributors. We personally felt that Dell is the only brand in which we are able to easily access the top-level management at any time for situations. Since we were doing good business with Dell we were awarded the topmost and prestigious status which is Dell Titanium Partner.
What are the products associated with Computer Waves and what are the new products aliened in recent days?
As we all know that computer waves is mainly associated with Dell products such as inspiron (Laptop and Desktop), Vostro (Laptop & Desktop), Dell enterprise Products such as optiplex, Latitude, workstation, server, storage, Monitors, Projectors and Dell spares. Apart from Dell we are also distributing other products such as Acer commercial Veriton series, Acer Monitors, iball Note books, Sonic Wall (Firewall), Lapcare Toners and Monitors, APC ups, Canon Printers, Quickheal Seqrite Antivirus and Sandisk Pen drives.
In recent days we have taken up New products such as Acer Aspire Notebooks, Ice ups, Aopen Monitors, Segate HDD and AOC Monitors.
As a distributor what are the Key trends you notice among the channel partners while selling enterprise solutions?
The Key trends that we notice among the channel partners while selling enterprise solutions is that, they have transformed themselves from selling boxes to Solutions nowadays. In addition, they make it a point that they have an end to end solution for their customer such as selling CCTV Solutions, Networking, along with IT Products.
What is the unique feature that Computer waves have got when compared to other Distributor?
The unique feature that we feel from other Distributor is very simple as we don't approach end-user at all for business. Each and every sale of ours is done only to channel partners.
What are the top three reasons that you would recommend for the channel partner to select Dell?
The first reason is that most of the products are readily available in stock. It has a good logistics team which would help us in prompt delivery of goods so that partner's commitments to their customers are fulfilled on time. As we all know that this is a brand known for it's after sales service, especially when it comes to channel partners the service is instant and the issues are rectified with at most priority.