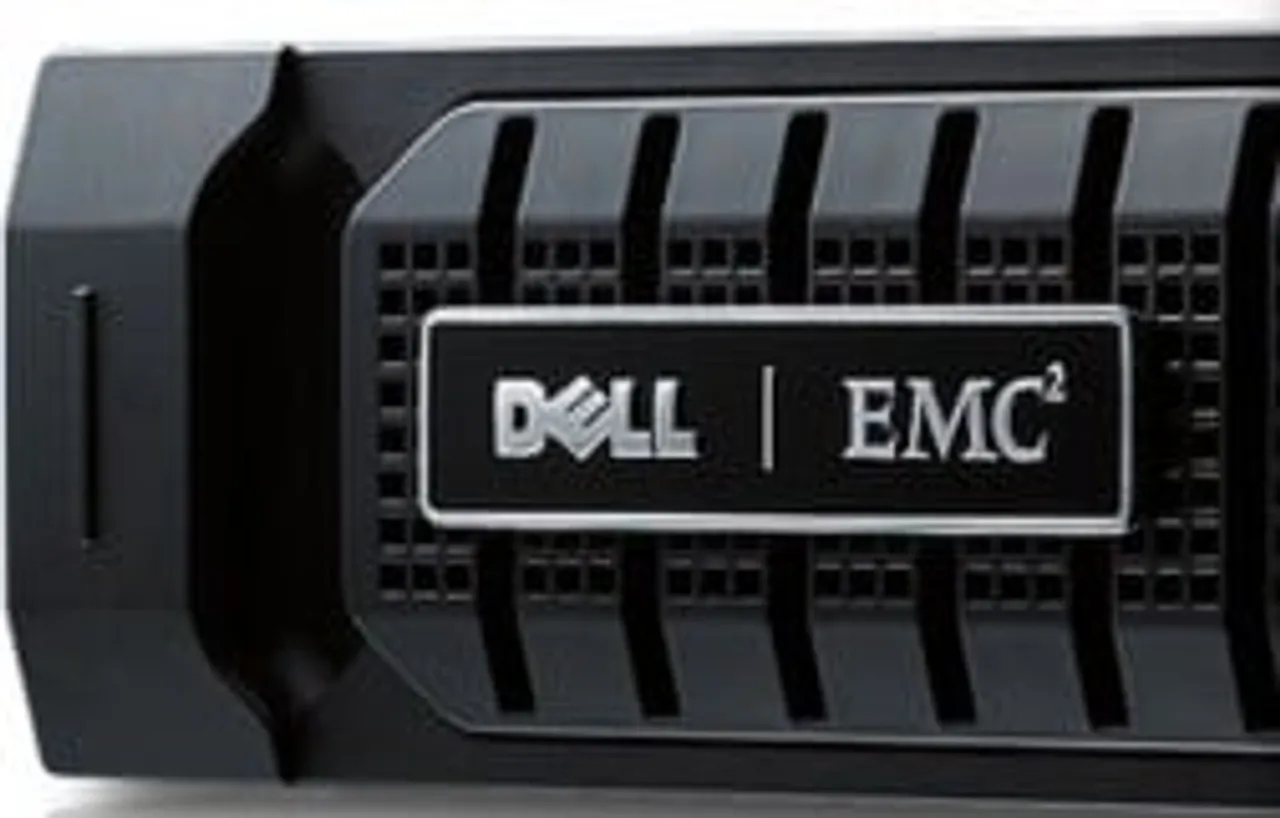 Dell EMC announced a wave of products, solutions and consumption models designed to help customers transform IT on their way to becoming a digital business.
Digital disruption is shaking up all types of organization in all industries. In a recent Dell Technologies study, half (48%) of global business leaders from mid-size to large enterprises confessed they don't know what their industry will look like in three years. They agreed that moving toward a cloud model, expanding software development capabilities and enabling faster innovation and deeper insights from data are key strategies to digital transformation.
However companies are struggling to evolve their data centers, with 69% saying they are being held back by too many traditional applications. They are challenged with reducing sprawl and spend, while bringing systems up-to-date. New products and solutions announced during Dell EMC World are designed to help organizations accelerate their transformation and manage costs.
"To ensure that they're not "Uber'd", "Airbnb'd" or "Tesla'd" in their marketplace, today's organizations must embark on a digital transformation. To truly realize their digital future, we believe the vast majority of organizations will transform their IT through a hybrid cloud strategy," said David Goulden, president, Infrastructure Solutions Group, Dell EMC. "The first 'no regrets' step is to modernize their data center through the most advanced converged infrastructure, servers, storage, data protection, and cybersecurity technologies to name a few. During Dell EMC World we launched a wave of new products and solutions designed as the building blocks for this endeavor."
Announced during Dell EMC World:
#1 in Storage, Servers, Virtualization = Powerful Hyper-Converged Appliances and Systems
Dell EMC announced the expansion of its leading converged infrastructure portfolio through integration with PowerEdge™ servers into VxRail™ Appliances and VxRack™ System 1000 hyper-converged infrastructure (HCI).
New Dell EMC Analytics Solution Provides Business Insight to Drive Digital Transformation
Dell EMC announced the new Analytic Insights Module delivering all of the software, hardware and services necessary to stand up an environment for both big data analytics and cloud native application development in days rather than weeks.
Dell Unveils New Endpoint Data Security and Management Portfolio For Greater IT Interoperability 
Dell unveiled its Endpoint Data Security and Management portfolio encompassing technologies from Dell, Mozy by Dell, RSA and VMware AirWatch, offering data protection, backup and recovery, identity assurance, threat prevention and advanced response, and endpoint device and application management capabilities.
#1 Scale-Out NAS System Dell EMC Isilon Goes All-Flash For Unstructured Data
Dell EMC announced a new member of the Isilon product family, combining the high performance of flash technology with the #1 scale-out NAS platform in the industry. Dell EMC Isilon All-Flash is designed to help IT organizations modernize their infrastructure and deliver on the capabilities of a digital business.
Dell EMC announced updates to the Dell EMC Elastic Cloud Storage™ (ECS) platform, with new support for Dell EMC PowerEdge Servers. ECS 3.0 is purpose-built to help businesses navigate the shift to an increasingly digital economy, with multiple consumption models offering 60% lower TCO than public cloud storage.
Dell EMC Delivers Software-Defined, Cloud-Enabled Data Protection For The Modern Data Center
Dell EMC announced a new software-defined version of Dell EMC Data Domain® protection storage delivering a 6x increase in scalability and support for Dell EMC PowerEdge Servers, along with new cloud-enabled software updates to help customers of all sizes ensure protection of applications and data in the modern data center.
Dell EMC announced it has boosted the capabilities of its mid-market proven SC Series (formerly Compellent™) storage arrays by making it interoperable with the world's leading portfolio of storage management, mobility and data protection solutions formerly only available to EMC customers.
New Dell EMC OpenScale Payment Solutions Portfolio Delivers Flexibility in IT Acquisition and Consumption
Dell EMC announced the availability of OpenScale™ Payment Solutions from Dell Financial Services, developed to span a broad range of Dell EMC products and solutions. The OpenScale Payment Solutions provide flexible consumption options, to help customers scale technology availability with IT demand.
Extraordinary Dell EMC Partner Program To Provide Transformational Business Value and Opportunity
Dell EMC announced a preview of the company's new and highly anticipated channel partner program. The Dell EMC Partner Program provides an unprecedented business opportunity for partners and validates Dell EMC's commitment to the channel. Built on three core tenets—to be Simple, Predictable, and Profitable—the new program strategy ensures partners have ample opportunity, business continuity and commensurate profitability no matter their program tier.