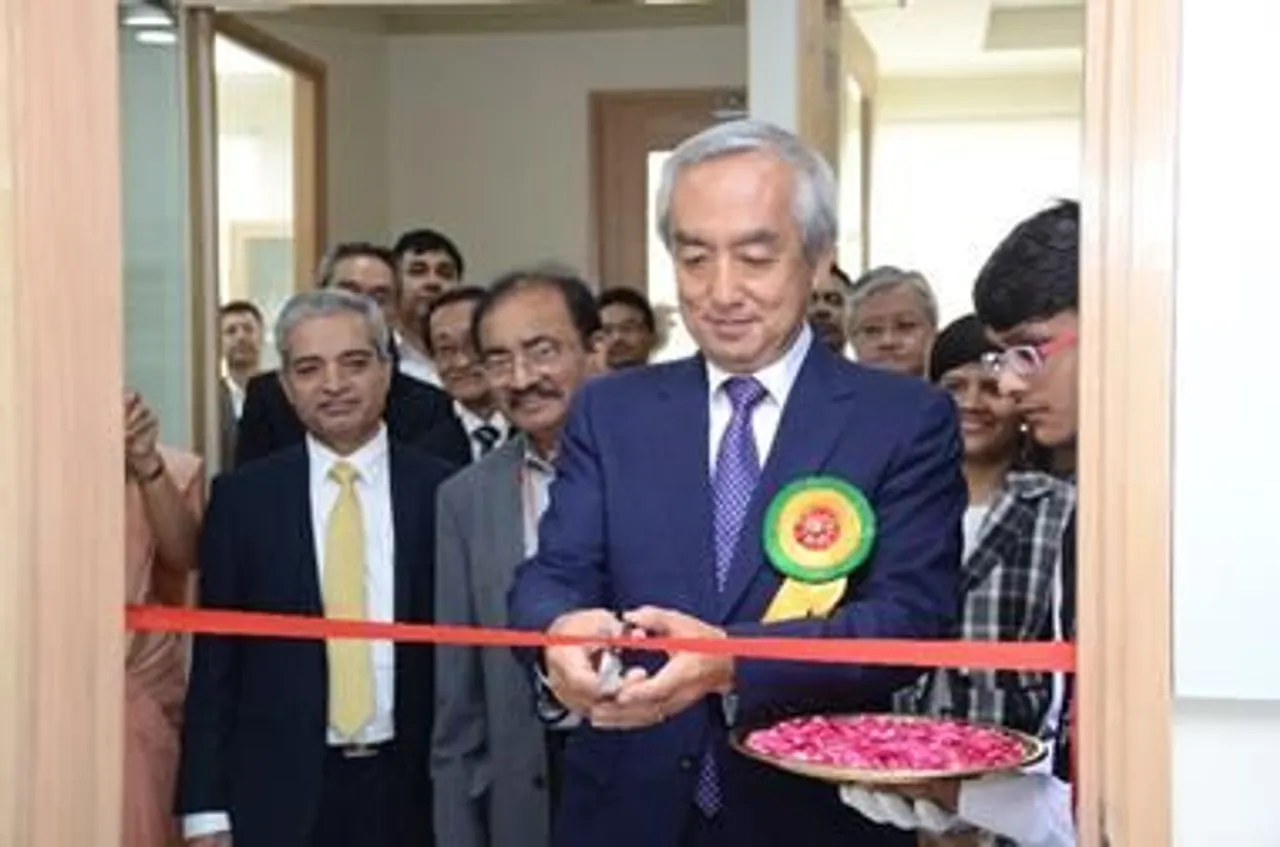 NEC Technologies India Pvt. Ltd. (NTI) announced the launch of the NEC Japanese Language Academy (NJLA) as a skill-building partner for Japanese language and intercultural training. With this initiative, NTI aims to bring in its in-house excellence and expertise of over a decade to cultivate Japanese language skills and fulfill growing business needs between Japan and India, further aid in mutual economic growth and contribute to 'Skill India'.
Located in New Delhi, India, the academy begins operations on 19 September with highly-qualified in-house native Japanese and Indian trainers who will deliver training programs. The academy has curated six unique programs* to offer specialized training on the Japanese-Language Proficiency Test (JLPT), interpretation and translation techniques, Japanese business practices and preparation for working in a Japanese company.
The NJLA is part of the NTI Academy, which was founded in 2013 and initially conceptualized to cater to internal business requirements. Since then, the academy has successfully helped over 100 candidates who are pursuing successful careers globally using their training in Japanese language and culture. Commenting on this new initiative, Ekta Sharma, head of NJLA, said, "We are pleased to launch the NEC Japanese Language Academy which has been set up to cater to the growing market needs for skilled workforce in today's competitive world. This initiative is a step towards bridging skill gaps through perfect blend of academia and industry. Based on the experience of day-to-day business and know-how of in-house training, the NEC Japanese Language Academy (NJLA) will contribute to the growth and success of Japan originating companies."
Leveraging on NEC's strength as a technology leader recognized for its cutting-edge technologies, NJLA focuses on Japanese technical language for IT professionals. The programs are suited for engineers, sales and corporate executives.