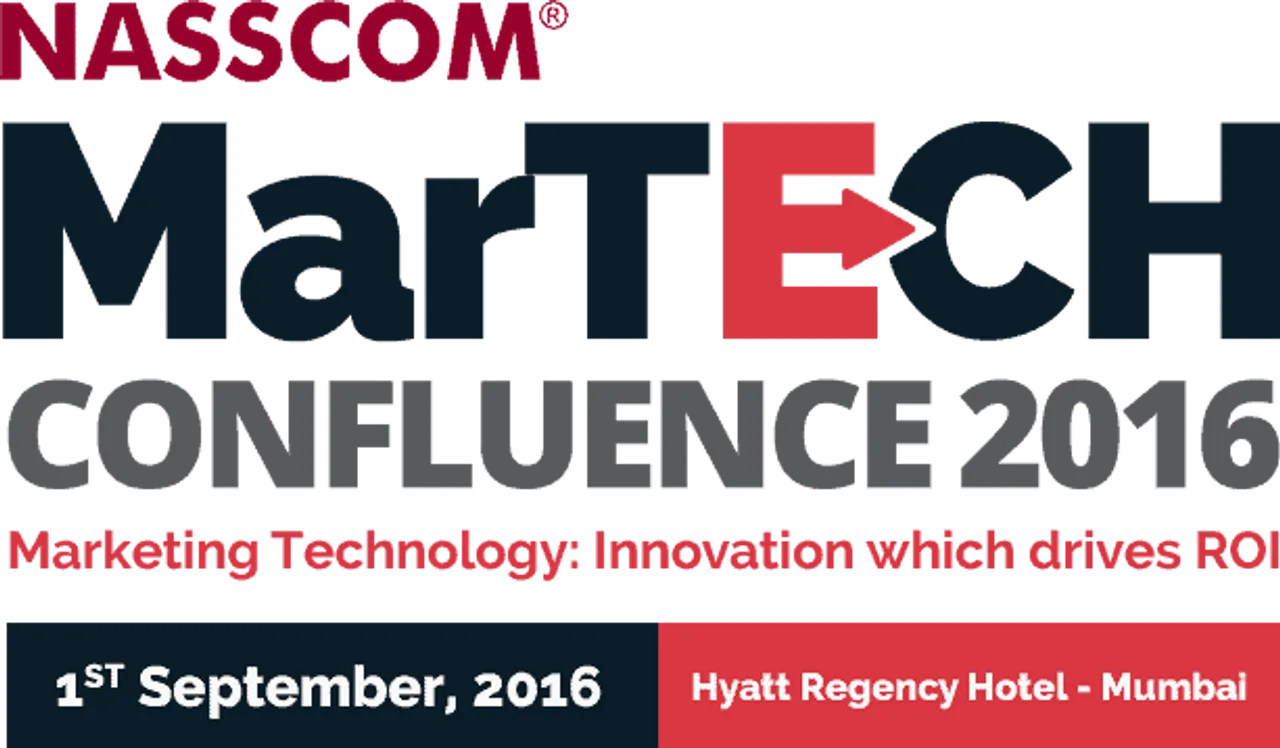 Keeping in mind the growth of IT solutions in every step of marketing value chain, The National Association of Software and Services Companies (NASSCOM) recently organized the second edition of the MarTech Confluence 2016 at Hyatt Regency in Mumbai. With the theme, Marketing Technology: The Innovation that drives ROI, this year's confluence focused on the need for digital solutions to meet the rapidly growing consumer demand and information technology's role in facilitating the expectations and strengthening customer engagement.
Mr. R Chandrashekhar, President, NASSCOM while speaking at the event said, "Marketers today require integrated technology to support the complex challenges of becoming a customer centric enterprise, which understands their needs and changing preference in real-time. Building a set of new competencies keeping in mind the customer needs has become imperative and technology is going to help build that expertise."
Role of Technology in Marketing has increased in the recent times with technologies like artificial intelligence and data analytics now playing major roles in understanding and meeting customer needs and creating more personalised solutions. The rising discipline of Customer Experience (CX) has helped companies put customer needs at the center of their planning and processes. Marketers are now using CX solutions and measurement tools to track their ability to deliver customer-obsessed outcomes. As per NASSCOM reports, IT players' share in global MarTech industry will grow to USD 45-55 billion by 2025. Revenues from customer experience segment itself will be around USD 13-1 5 billion, analytics will present a USD 12-14 billion opportunity, while creative design and mobile will be USD 8-10 billion and USD 7-9 billion respectively. The MarTech trend will also witness a shift in the role of Chief Marketing Officer (CMOs) role as they become key spenders with respect to not only customer facing technology, but also backend infrastructure.
The new age marketing has become disruptive, and technology has made communication real time and has enabled customers to search out information on their own terms and connect directly with brands' content and commerce capabilities directly. Further, the ever-changing purchase paths of customers; the emergence of new channels, and the constant change in the MarTech landscape now poses challenges to marketers trying to optimize their budgets in an effort to win, serve, and retain customers. According to NASSCOM, as more marketers will embrace omni-channel marketing, investments in the operations automation and integration of various online and offline platforms will rise and the market size for such opportunities would reach around USD 25 billion by 2025.
Besides adopting core technology solutions in the marketing function, marketers are also engaging with IT service providers for design development. Increasing digitization of the marketing function has changed the business model of companies and extensively impacted other functions such as product development, sales, customer service, supply chain, and IT. Marketing has become more aligned to business objectives with digital thinking becoming embedded into overall corporate strategy.
The day-long conference was attended by key industry leaders from the fields of IT, Entertainment, marketing and advertising, who discussed the new and unique ways that companies can adopt. Some of the key speakers at the event included R Chandrashekhar, NASSCOM; Dave Frankland, Selligent, Vivek Prabhakar, Chumbak, Siddharth Banerjee, Vodafone, Nischal Shetty, Crowdfire and Malini Agarwal, Miss Malini Blog.