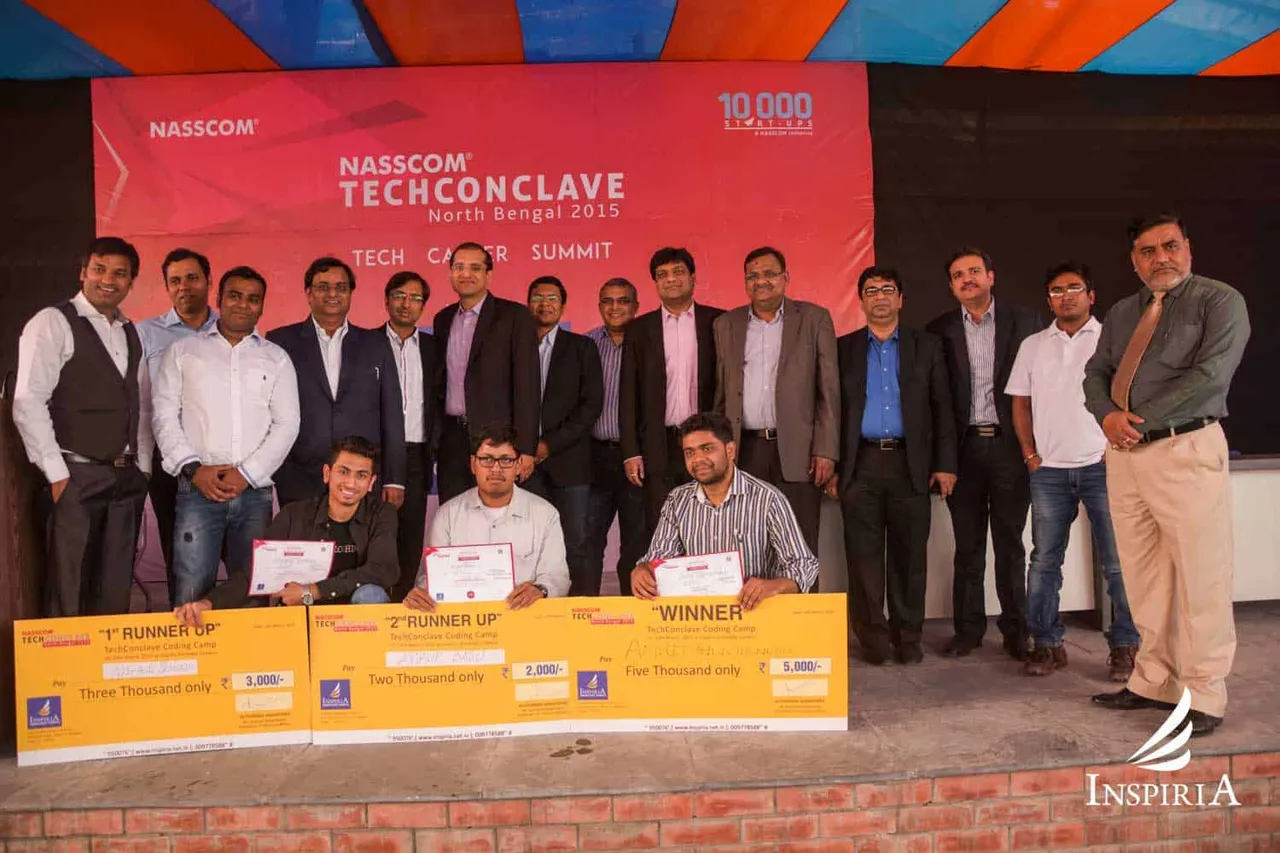 Concluding NASSCOM Tech Conclave, Siliguri chapter held on 13 March 2015, was one of its kind event in eastern India. The agenda was to promote employment ready graduates and instill a spirit of innovation in them. Hence, the event was held at Inspiria Knowledge Campus inviting students from both tech and non tech students.
"We want to conserve the talent pool of East. Hence, we are not only taking steps to create awareness amongst the employment ready students but are also striving to bring more companies to open their branches here," says Nirupam Chaudhuri, regional head east, NASSCOM. Sessions were held to educate them about improving interview and presentation skills, resume building capabilities in order to decrease lesser time spent on job training. Separate sessions were held on innovation and entrepreneurship development and how NASSCOM can play a part and aid interested candidates.
NASSCOM had recently opened its second Start Up warehouse comprising 10,000 square feet on space housing tech start ups and providing them with infrastructure to build on their dreams. When asked about the willingness amidst the students to participate and learn from the North Bengal part of the country, Chaudhuri replies that, "The inquisitiveness of the students in North Bengal is no less that the other metropolitan or more developed cities. The only lag that they suffer from is the lack of awareness and infrastructure to boost their ideas and aspirations." Herein, NASSCOM is striving to fill in the gap by giving them adequate knowledge about the present job requisites and enterprise development modules.
Choosing a Tier 2 location was preferred as opposed to hosting the same event in Kolkata due to the necessity to create employment and entrepreneurship awareness. NASSCOM has further plans to hold similar sessions and events in other Tier 2-fast developing cities with above average talent pool. Chaudhuri had also travelled to Patna, Guwahati and Agartala to conduct discussions with industry leaders in order to encourage the employability quotient of the state, work towards building greater opportunities and maximum use of talent available locally.