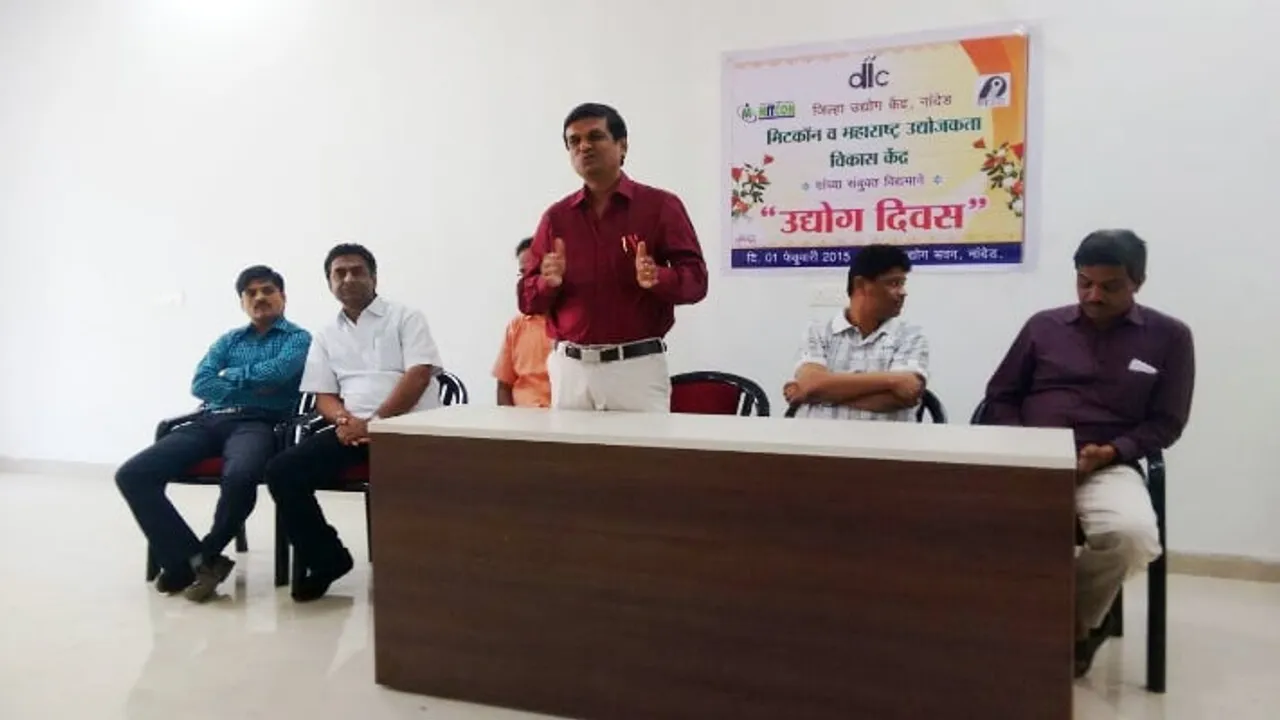 With an objective provide information about various initiatives and scheme of the State Industries Department, Nanded IT Association has developed a Mobile App for District Industries Center (DIC). DIC Nanded is said to be the first mobile app for Industries Department, designed and developed by an IT association.
The app was launched on 1st February on the occasion of the Industries Day of Maharashtra.  B.T.Yeshwante Superintendent Industries Officer, Industries Department, Government of Maharashtra was present in the event.
Dipak Mortale, president of Nanded IT Association, said that the association was proud to launch the mobile app DIC Nanded.
"Our PM Narendra Modi in his recent speech highlighted the importance of M-Government. Responding to PM's appeal, we have developed a mobile app for DIC Nanded. This app will provide valuable information about the various schemes of the industrial department in a local language", Mortale said.
It is to be noted that addressing the 18th National Conference on e-Governance through Twitter Prime Minister Narendra Modi had said that to successfully implement e-governance, the country must give importance to m-Governance (mobile governance).
Nanded Association has also developed a web portal of Nanded DIC. Mortale said that the app would be beneficial for entrepreneurs to understand various regulations and procedures required to follow for setting up a business.
DIC Nanded Mobile App covers all the details of Government schemes (State as well as Central). It is free to download from Google Play store.
Other dignitaries present at the event were Mr. Deshpande, President of Printing Cluster, Anand Bidwai, Atul Berlikar, President, SSI Association, Ratikant Dastapure, District Coordinator, MITCON, Rupesh Hirulkar PO, MCED and officials of DIC Nanded.