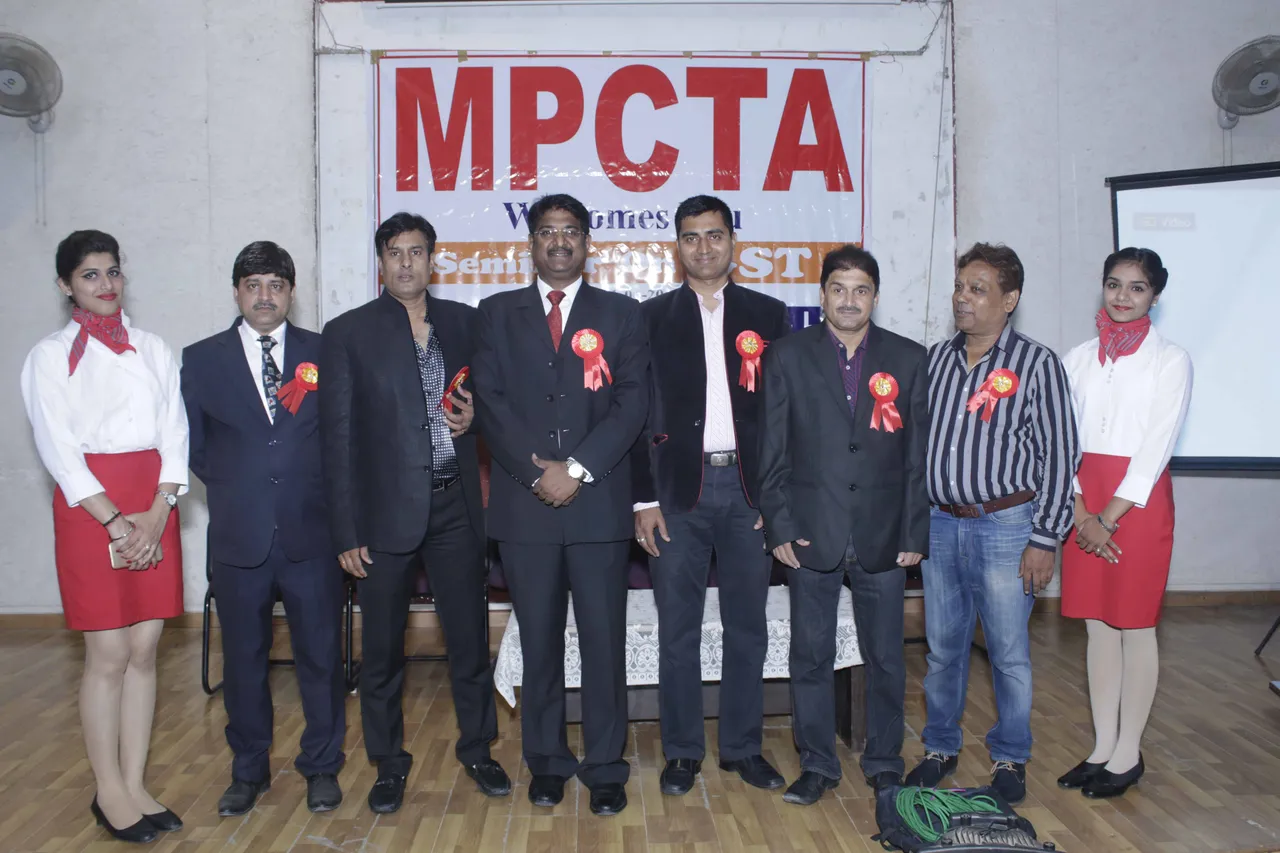 Madhya Pradesh Computer Traders Association( MPCTA) organized GST Seminar on 11 June 2017. The program was sponsored by Tally Solutions Pvt. Ltd. As tally is organizing GST seminars at different places to tell partners, dealers and retailers that what GST will constitute of and how they can tackle it after the implication of GST. The seminar was Co- Sponsored by MP Vigyan Sabha (E- Wastage) as they told partners about the utility of E- Wastage and how this can help the environment.
The Key speaker for seminar was Dr. Arvind Singh Chawla(CA/CS/ISA). All the members reached the venue on time to understand the E-Wastage utility followed by the welcoming guests. Manish Goyal (Past President MPCTA) and Dr. Arvind Singh Chawla covered the complete topic of GST and Tax Structure applicable from 1st July. The session was very much interactive; members were so keen to understand the structure of GST and how they have to modify themselves accordingly. May questions were asked during the seminar and the guests answered them very efficiently and resolve all the queries of members.
The session was till 2:00 PM which is not sufficient to share full details and make members understand the GST model so the board decided to continue the series of seminar till complete updating to the members and to clear as much queries as they can.
In the last Association honored the guests and memento was presented by Board of Members and President gave vote of thanks to all the members and guests.