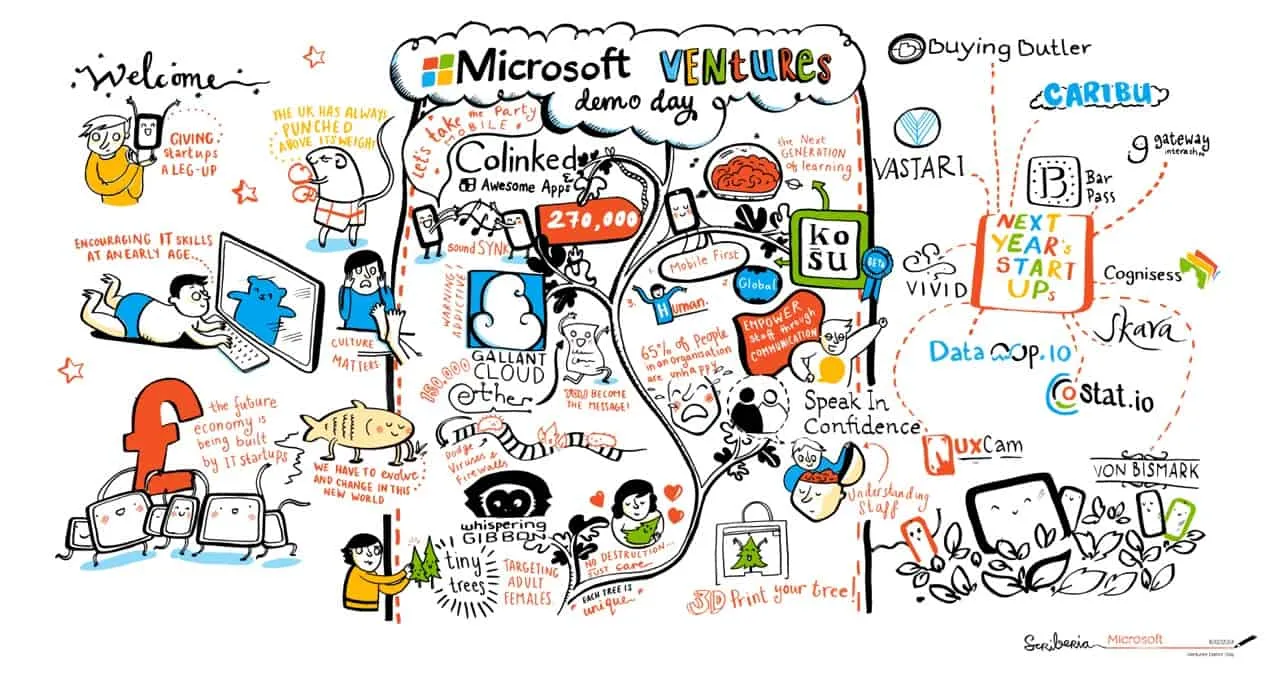 Unveiling Summer 2015 batch, Microsoft Ventures, announced the launch of its two new accelerator programs. The two new programs–Accelerator Plus and Scale Up, will focus on helping later stage startups in growing traction.
At the launch, Ravi Narayan, MD, Microsoft Ventures in India along with Samir Kumar, MD, Inventus Capital and Phanindra Sama, co-founder, Redbus were present.
The 2015 batch comprises of 11 technology startups–AdPushup, Frilp, iReff, DailyRounds, Uninstall, iBot, FortunePay, CustomerXPs, FlamencoTech, WAGmob and UberLabs. Samir and Phanindra were among the jury for the shortlisting process. The startups selected were based on their current customer traction, market potential and funding stage.
"One of the key issues we identified at the last All India Accelerators and Incubators Meet was that there was little or no help available for later stage startups in India. This prompted us to bring in new programs to help the later stage startups," said Ravi Narayan, MD, Microsoft Ventures in India.
The final 11 emerged after several rounds of short listing from the original list of 1,400+ applications. "Two-third of the applicants were referred by VCs, Angels and organizations like Nasscom and TiE." Ravi added. "We were also surprised to note that there was a spike in applications from later stage startups, 63% startups who applied are already in seed stage."
Speaking on the occasion, Samir Kumar, MD, Inventus (India) Advisors, said, "The angel and seed ecosystem has matured to help startups get a good start. However, today, scaling up is the real challenge for an Indian entrepreneur. With Microsoft Ventures' Scale Up & Accelerator Plus programs set to address the requirements of middle to later stage startups. As an investor, I believe, this is a very important step in the maturing of the startup ecosystem."
The Scale Up program will focus on startups with large seed or series funding while Accelerator Plus will cater to companies with seed of <$1 mn. However, the most important criteria for selection is the traction, not the funding stage, Ravi mentioned.
The current batch has five startups under Accelerator Plus and six under Scale Up programs. It also includes few international startups–three of them making to the final list–iBot from Singapore and Uninstall and UberLabs from the US.
Phanindra Sama, co-founder, www.redBus.in said, "As an entrepreneur myself, I understand the woes of later stage startups – poised on the inflection point – but don't know whom to turn to for help. When mature startups are ready to pivot, with bigger goals and game plan, right mentoring at that stage can be that much-needed adrenalin to help them zoom to the next level."
Ravi Narayan also added that the top 200 shortlisted startups who applied for the Summer 2015 will be referred to the next batch of Microsoft Ventures Partnered Accelerator Programs and the early stage startups will be invited to join the BizSpark program.